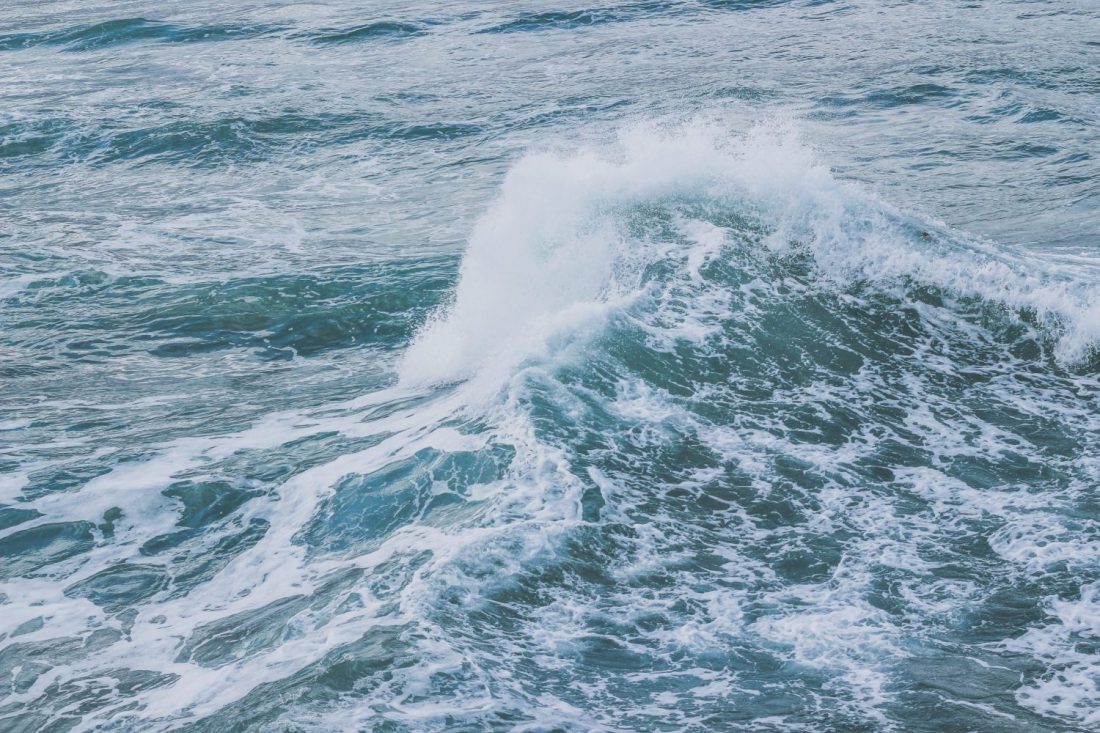 The way up is down when following Jesus
When I was little, my dad, whom I love deeply, would get in the silliest of moods. He attempted to humor me and my siblings, and also express love, with his rendition of iconic country singer Willie Nelson's song "Always on My Mind." Mostly my dad humored himself. My sister Michelle and brothers Kenny and Marco and I clapped our ears. He sounded more like a howling wolf. Maybe that's why I can't control myself when someone sings way off-tune. 
But I suppose that if I were to fiddle with the lyrics of the song by changing were to are, I could serenade God with "You are always on my mind. You are always on my mind." Father, Son and Holy Spirit—God in three persons, blessed Trinity— are always and ever on my mind. The triune God is always on my mind wherever I am and in whatever condition I find myself even if I read him the riot act and he chooses to plead the Fifth.
When God is silent and darkness covers the face of my earth, I just take a number and stand in a long line with the rest of them—Job, Jesus and all those throughout millennia who've had God plead the Fifth on them. My greatest of tantrums, most brilliant protests and intestine-twisting agonies seldom pry a straight answer or any answer at all out of him when I want one.
Even though I think I know that, after so long I find I am unable to wait anymore in the waiting room of life. So, I shoot up from the chair and try a different tactic. I pace back and forth like a caged animal. Stomp on the floor. Make all the noise I can. Wave my hands like a fool trying different antics to get God's attention. When that doesn't work, I head straight to God's door and start asking, seeking and knocking. No, pounding. 
"I know you're in there. When are you gonna show your face?" I figure I'll be the persistent widow. But God persists in responding in his own time, in his own way, and on his own terms. I am forced to sit down again, to trust him instead of giving in to despair while he has the right to remain silent. I can't stand it. Most of the time I can only trust him in the new round of waiting with the help of others. On my own, I fall apart. And yet even the waiting room of my life remains God haunted. Really, what I am is God-intoxicated, a staggering drunk.
My daily and desperate need for him and the physical hunger I sometimes experienced as a child—emptiness—was sort of an involuntary fast. It all coalesced into my constant awareness of the manifest presence of God, into his always being on my mind, ever before me. And yet, on some days, I still find myself empty. I do things like read God the riot act in my kitchen and insinuate his betrayal. How can this be?
I don't know.
Just like I don't know how Satan could have turned from God. Or how Adam and Eve could've sinned when they had everything they could have ever wanted in God. Or how Judas could've betrayed Jesus after spending three years with him. Or how Peter betrayed Jesus to his face shortly after promising he never would.
What if I, like Adam, Eve, Judas and Peter, have everything I could possibly ever want right now in God and just don't see what is right in front of me? What if I am refusing to see it?
Jesus' way: Empty that we may be full
After I read God the riot act in my kitchen, I had no more to say. I quit talking. Eventually, in the silence between us, I heard him respond to me in a faint whisper. This is one time when he didn't plead the Fifth. This is what he said: "Only when you are empty, can you be made full." And "My strength is made perfect in your weakness."
That is not what I wanted to hear.
Only recently have I begun to awaken to the depths of this word to me, its particularities, and to the knowledge that being emptied in order for God to fill me (and any one of us) is the pathway to deeper communion with him. It leads us to the depths and glories of the kingdom.
Wake up, sleeper,
rise from the dead,
and Christ will shine on you (Ephesians 5:14).
God's riptide is intent on moving me further and further away from the shores of self-centeredness. In the ocean of grace I cannot cling to my will or the illusions I possess; I have to swim by living into the fullness of reality. God is intent on making me more real, a less-distorted image of him. As I become more like him, I become more human. In turn, I will love him and others with a deeper love. I will become dependent on God to energize me with his life.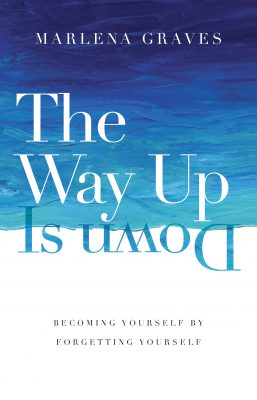 Adapted from "The Way Up is Down" by Marlena Graves. Copyright (c) 2020 by Marlena Graves. Published by InterVarsity Press, Downers Grove, IL. www.ivpress.com
---
Do Good: