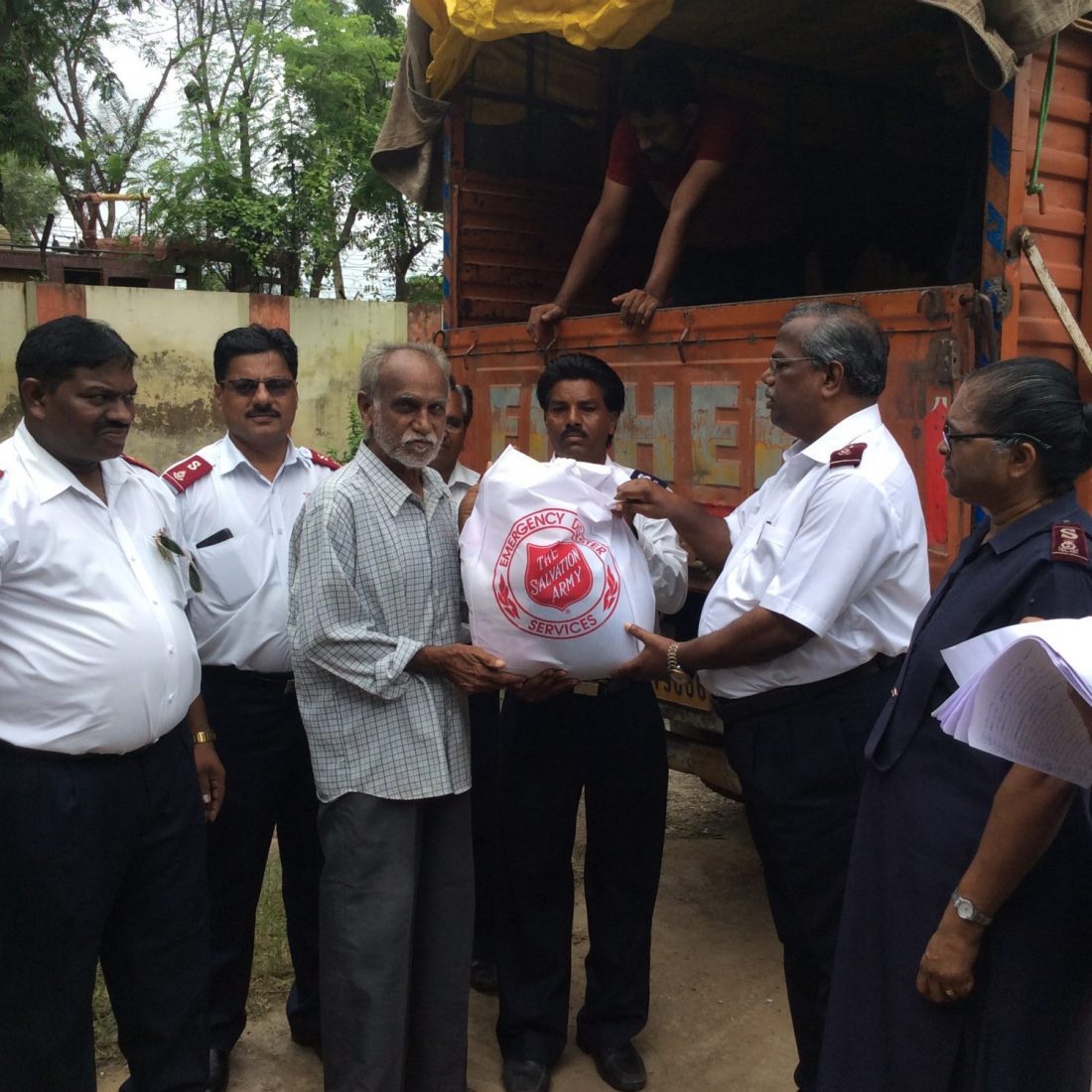 The Salvation Army supports South Asia flood victims
Bangladesh has been particularly hard hit, with an estimated one-third of the country underwater.
Over 40 million people across India, Bangladesh and Nepal are facing the aftermath of weeks of relentless monsoon downpours. Across the region, more than 1,200 people are feared to have died.
Many have lost their homes and livelihoods, and continue to face life-threatening conditions with essential service facilities overwhelmed.
While Harvey-induced floods in Texas have dominated global media coverage the past week, India, Bangladesh and Nepal have struggled mightily with flooding for more than two months. Tens of thousands of people in relief camps face food shortages and heightened vulnerability to disease.
Salvation Army emergency relief teams are setting up distribution points to provide basic necessities in selected areas of Bangladesh and India.
In the Chittagong area of Bangladesh, The Salvation Army is helping fund the costs of several new houses for those who lost everything during the initial landslide.
In the India Western Territory, Salvation Army relief teams are distributing kits to 2,200 families, including roughly 4,400 adults and 5,600 children. The kits contain essentials such as rice, wheat flour, onions, potatoes, toor dal, oil, sugar, tea, salt and spices.
In cooperation with other NGOs, The Salvation Army will continue to assist flood victims, providing food and survival equipment.
"I ask once again for Salvationists and friends to give prayer and practical support for the relief efforts of yet another catastrophic disaster," said General André Cox, international leader of The Salvation Army.
To support relief efforts, click here.