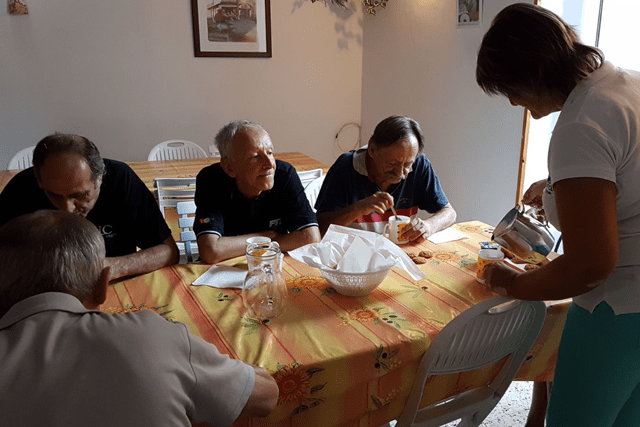 The Salvation Army responds to earthquake in Italy
Emergency shelter in Ischia is currently housing 18 people.
Two people were killed and more than 50 injured when a 4.0 magnitude earthquake shook the Italian island of Ischia on Monday evening. The Salvation Army is providing shelter and support to a number of people who were forced from their homes by the quake.
The Army has worked on Ischia since the 1930s. Since the 1960s it has run an emergency shelter and camp center. Once the shelter building was deemed safe, The Salvation Army contacted the local authorities and offered to provide refuge to people who could not return to their homes. Eighteen people—10 women and 8 men—are now occupying two large dormitories. The newcomers were given a welcome meal and a fresh, clean bed. The situation will be monitored to see if any other help needs to be offered.
Envoy Ilaria Castaldo reports that the center is also supporting 10 residents of an elderly care home who have additional needs.
"It's a good opportunity to show them the love of God," Castaldo said.  
Meanwhile, firefighters and engineers are still working to check the structural integrity of buildings on the island.  
A Bible camp planned for September will still go ahead as scheduled, though it is expected that some people will pull out because of safety concerns.