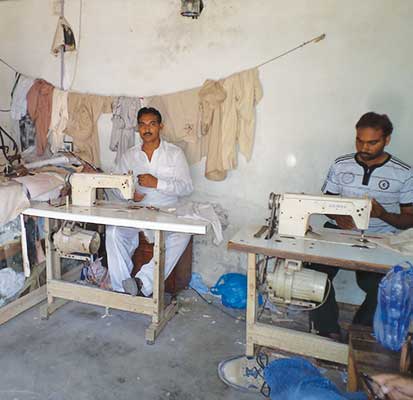 The Salvation Army in Pakistan focuses on life skills
 Training program infused in six divisions to advance sustainability.
In early 2013, The Salvation Army Pakistan implemented a plan to change the poverty levels in six of its divisions—Building Advanced Strong Sustainable Independent Communities (BASSIC).
Riaz Masih lives in one of the program's target communities. He was a student, but had to leave school because of the cost. He entered The Salvation Army's training center for boys and within a year became a men's tailor. He soon became a teacher, training nine other boys in tailoring. He had more work than he could handle and trained two nephews to help him—allowing all three to provide for their families.
"Without The Salvation Army, I would never have attained this success," Masih said.
His achievement is a product of BASSIC's six goals from alleviating extreme poverty through skills development, to improving community development, linking to government health services and promoting behavioral change.
Its other training programs include such skills as rickshaw maintenance, raising livestock, reed curtain making, and buying and delivering fruit from the markets.