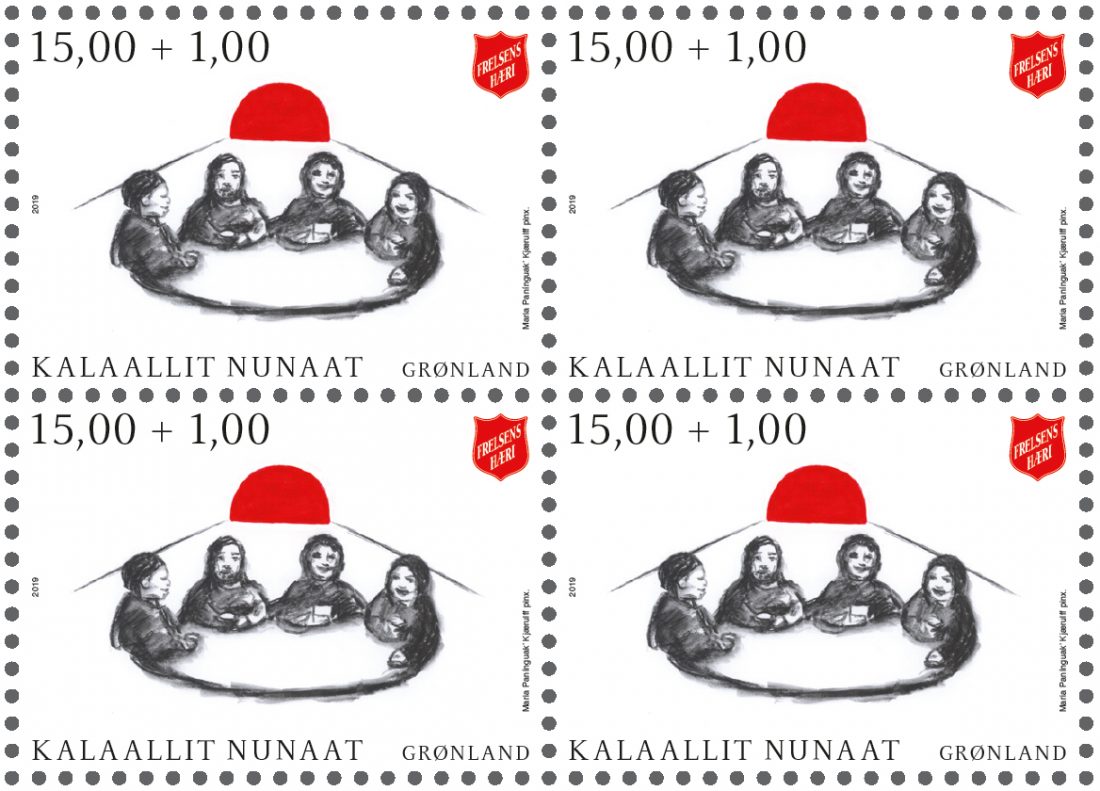 The Salvation Army in Greenland to benefit from postage stamp sales
A new charity postage stamp released by POST Greenland Jan. 21 will raise awareness and funds for The Salvation Army's work with those experiencing homelessness in Nuuk. Each stamp, which sells for 16 krone (US$2.40), will generate 1 krone of income for The Salvation Army.
"Every year since 1990, POST Greenland selects an organization which is a worthy recipient of the added value," said POST Greenland's Allan Pertti Frandsen. "Because The Salvation Army contributes such important social work in Greenland, it was an easy choice."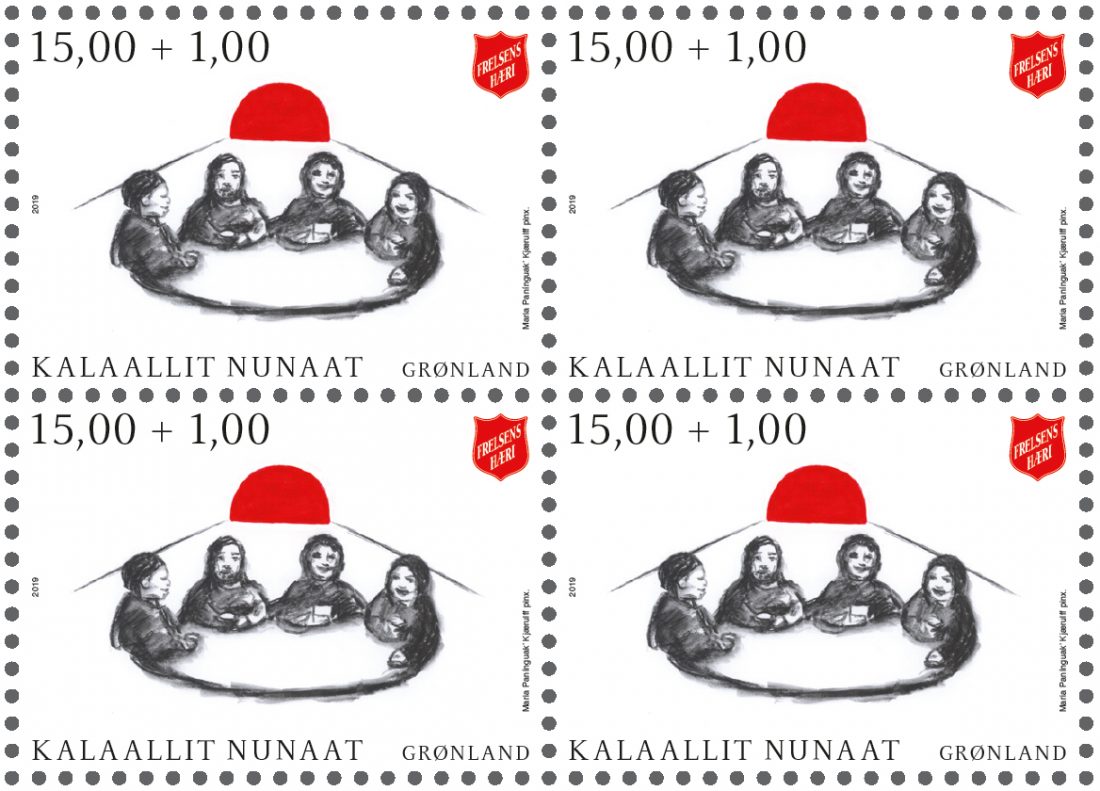 The stamp has been designed by renowned local artist Maria Panínguak' Kjærulff, who has been the creative force behind three previous Greenlandic postage stamps. This charity stamp portrays a group of people sharing a meal around a table together—an everyday occurrence at The Salvation Army's William's Café in the Greenlandic capital. The design also incorporates the red "sun" element of the national flag and the red shield of Frelsens Hæri, The Salvation Army's name in Greenlandic. The theme is fitting, as The Salvation Army serves hot food daily to scores of the city's homeless, and works in collaboration with other agencies to provide holistic support services.
"This is a huge acknowledgement of the work we are doing here in Greenland," said Major Kurt Pedersen, who leads the ministry in Nuuk with his wife Major Helle Pedersen. "We are grateful to POST Greenland, and to their customers who will buy the stamp and support The Salvation Army's vital work among the homeless population of the city. Here in Nuuk, the average temperature in a year is minus one degree Celsius. It's always hard to be homeless, but here it's literally dangerous."
The new postage stamp—which will remain on sale throughout 2019 and most of 2020—will be officially launched at a special event at The Salvation Army in Nuuk on Jan. 21. It will subsequently be available at branches of TELE-POST (POST Greenland's domestic post offices, throughout Greenland) and online at stamps.gl for international collectors who might want to add a rare or unusual stamp to their collection.
For more on The Salvation Army's work in Greenland, watch Northern Lights, a 25-minute documentary film made by the IHQ Communications team about The Salvation Army in Greenland.