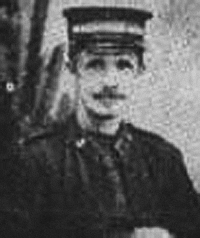 'The Richest Man in Jamaica'
Book by Richard Phillips describes his grandfather's work to establish The Salvation Army in Jamaica.
In The Richest Man in Jamaica, author Richard Phillips revives the legacy left to the island by his grandfather, Raglan Phillips, who was, he writes, "stoned by the poor and cursed by the rich."
Raglan Phillips loved the people of Jamaica, and his efforts to help poor Jamaicans in the late 19th century continue today through the work of The Salvation Army. Phillips established the Army in Jamaica at a time when founding a new church was condemned by existing churches, especially when that church sprung from an unknown doctrine in England.
"Here is how the humble influence of one person can open the imagination to the possibility that every one of us has the potential in God's hands to make a difference," Richard Phillips said of his book.
British by birth, Raglan Phillips moved to Jamaica in 1871 at age 16 to take a bookkeeping position on the Blacksheath sugar plantation in Westmoreland. He later became a printer and publisher for the Westmoreland Telegraph while also developing skills as a land surveyor.
The book reveals Phillips' time on the Blacksheath plantation and the abuse he endured there. He saved enough money by age 19 to leave the abusive land baron and learn the new skill of land surveying. He reached a pivotal point in his life in 1885 when he received a "spiritual transformation." Two years later, additional personnel landed on Jamaica from England—support for Raglan Phillips from The Salvation Army.
The Salvation Army in Jamaica has not only withstood its turbulent beginning, but continues today to impact the lives of thousands of Jamaicans.
The book will be available in October. To order, visit therichestmaninjamaica.com.