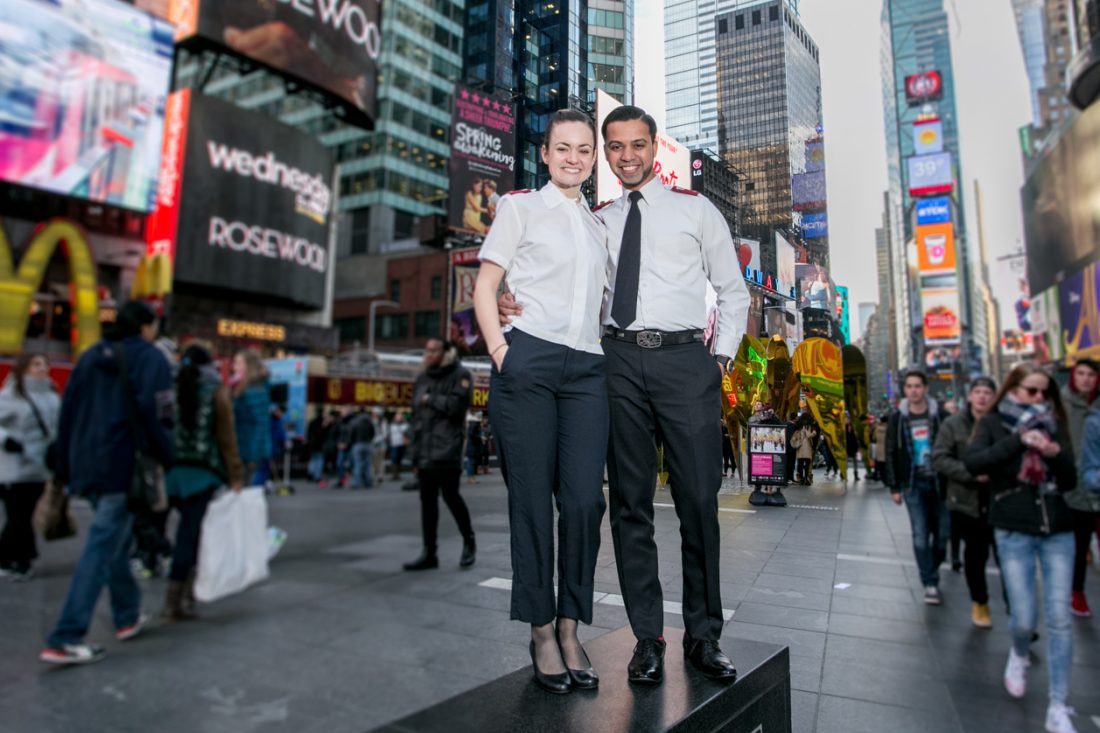 'The Glory Shop' reopens
Once a Times Square corps, now a discipleship and arts school in Manhattan's theater district
By Robert Mitchell –
"The Glory Shop," once the name of a corps in Manhattan's Times Square, reopened as a discipleship and arts school to give 18- to 35-year-old artists a chance to train in Christian discipleship and in the performing arts each year from September through June.
"I think artists have this idea that art is about giving glory to self as they live for the applause," said Lieutenant Pratik Munn-Shirsath who runs the initiative with his wife Lieutenant Olivia Munn-Shirsath. "But with The Glory Shop, we want to shift the glory concept from celebrating self to applauding Christ."
The idea was a result of Eastern Territorial Commander Commissioner Barry Swanson's "Strikepoint" agenda for deeper discipleship, skilled leadership, integrated mission, and young adult empowerment, said Olivia Munn-Shirsath.   
"We're really passionate about the arts and discipleship," she said of the first year's class of six students. "It's not going to be an easy 10 months. They will be rigorous, but if you want to grow, they'll be a great 10 months."
Students raise their $8,000 tuition, which covers the cost of room and board at the Williams Residence in New York City. The Glory Shop will have two full-time employees—a creative arts director and an outreach director—and volunteers from the Christian and Salvation Army arts community will be involved.
"People who are involved in these classes are getting to know the Lord and are growing," Munn–Shirsath said. "It's a great place for healing, expression, and self-discovery. We want to use this tool to empower, develop, grow, and invest in young adults."
Time will be spent in discipleship (40 percent); arts classes such as dance, drama and music (40 percent), and missions (20 percent), she said.  
"They will be linked to the arts community in the neighborhood," Munn-Shirsath said. "The students are going to be involved in getting out and in telling people about Christ with their art."
Excerpted from SAConnects