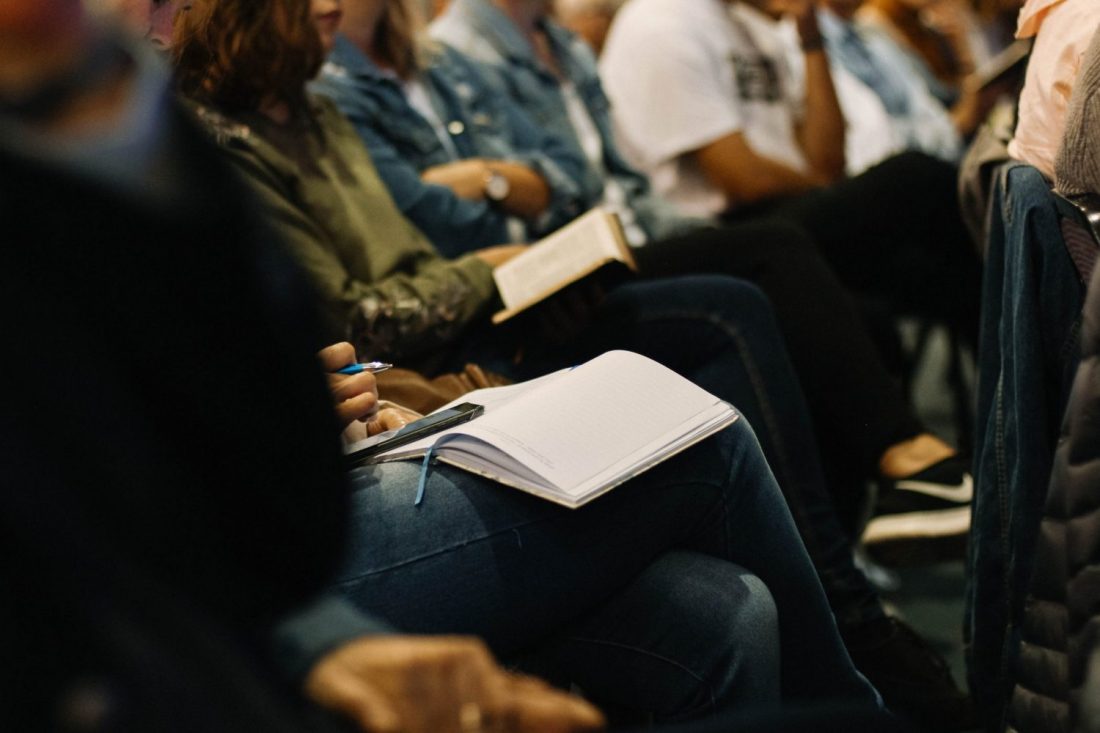 Studying Imago Dei: Reconciliation
A Scripture study from Caring, part three of four.
Though we are all sinners, we no longer have to live under the control of sin. From the moment Adam and Eve took a bite of the forbidden fruit in the Garden of Eden, God established a plan to rescue us from our sins. Through belief in Jesus Christ, our sins are forgiven, and we can be free from the grasp of sin and division from God. Through Christ we are also enabled to be reconcilers in the world—reconciling broken relationships, systems and people back to God. In 2 Corinthians 5:18-19, Paul spells out the ministry of reconciliation we have received from God through Jesus Christ: All this is from God, who reconciled us to himself through Christ and gave us the ministry of reconciliation: that God was reconciling the world to himself in Christ, not counting men's trespasses against them. And he has committed to us the message of reconciliation. 
We are not just believers and followers of Christ, we are also reconcilers, sent into the world to bring about the kingdom of heaven here on earth as it is in heaven (Matt 6:10b).
Behind the scenes: Acts of reconciliation
"But you will receive power when the Holy Spirit comes on you; and you will be my witnesses in Jerusalem, and in all Judea and Samaria, and to the ends of the earth" (Acts 1:8).
Read what Scripture says in Acts 1:8 and then Acts 2:1-12. What did the Holy Spirit enable believers to do? What were the immediate results of the Holy Spirit falling upon the disciples and followers of Jesus in Acts 2?
Reread Genesis 11:1-9. How does what happened in Genesis differ from what happened in Acts chapter 2? Do you see the Holy Spirit working to reverse the confusion that was created in Genesis?
Beyond the surface 
When the Holy Spirit rained down upon the people, tongues of fire rested upon them, enabling them to speak in other languages and be understood by all. Through the Holy Spirit, we can be reunited not just with God, but with those around us. Instead of being a confused, misunderstood and scattered people, through Christ and the work of the Holy Spirit we can become a sent people. In John 20:21 Jesus says to the disciples, "Peace be with you! As the Father has sent me, I am sending you." 
What do you believe God has sent us out to do in the world?

How has your relationship with Jesus affected your relationship with other people? Has it affected how you view the world?

How has God sent you into the world to be a reconciler?

                                                                                                                                                    
Between the lines
As children of God, we are called to reconcile the world back to God. What are some of the broken systems or communities you see in the world? Poverty, racism, human trafficking, disease, unequal education opportunities, violence and discrimination against women and girls are just a few of the ways sin is evident in our world. As Christians, how can we be a part of reconciling such brokenness back to God?
Closing thoughts
As you consider how humanity and the world have been affected by sin, be in prayer about how we as Christians are called to be part of the solution. God has sent us out into the world to bring peace and reconciliation to broken hearts and systems. Has God called you to specifically address any of these issues? Once you do the work in your own heart, consider how God has called you to be a reconciler. 
Sign up for the Do Good Digest, our weekly newsletter, and stay tuned next week for part four.
---
Do Good: