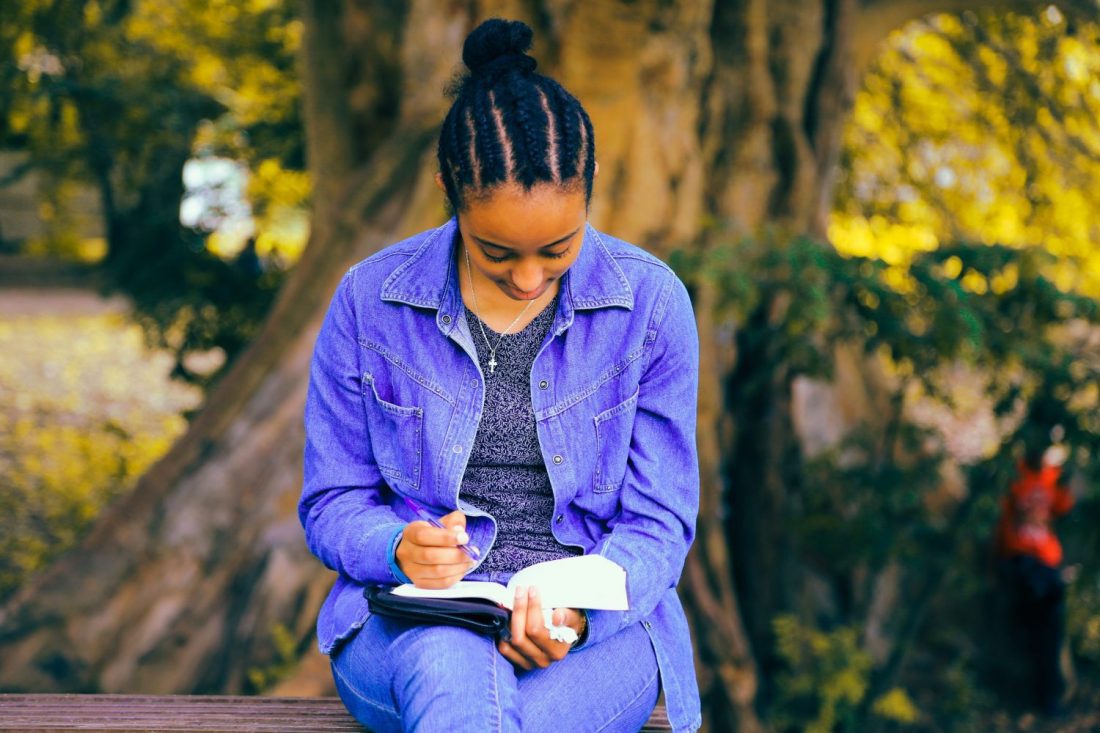 Studying Imago Dei: Doing the work
A Scripture study from Caring, part four of four.
James 1:22 calls us not just to hear God's Word, but to take action—to live out the commandments of God. Now that you have read about the reconciliatory work Jesus has called us to, it is time to take action and apply these biblical principles. In John 4, Jesus provides us with an example for dismantling negative and oppressive frameworks through his encounter with a Samaritan woman. Even speaking to her was a statement in and of itself, so let us journey through his encounter and see what we can do to bring truth and healing to our world.
Behind the scenes: The Samaritan woman at the well
The Samaritan woman asked, "Why do you, a Jewish man, ask for something to drink from me, a Samaritan woman?" (John 4:9).
Read what Scripture says in John 4:4-26. 
Jesus went to the margins. In John 4:4, the Word states that Jesus had to go through Samaria. Jesus was traveling back to Capernaum from Judea, and going through Samaria was the quickest route, but no one usually went that way. In fact, most Jews purposefully went around Samaria because of the hostility between the Jewish people and the Samaritans. This division went back to the period after the Jews were exiled from their home country by the Babylonians. It was a difficult time in which many Jews married non-Jews and mixed both their heritage and religion. The Samaritans were a result of this mixing, or syncretism, and were deemed unclean outcasts who were not allowed to worship the Lord in Jerusalem. A modern example of the animosity between Jews and Samaritans would be the conflict between Israel and Palestine. So just by going through Samaria, Jesus, as a Jewish man, was making a huge statement. He was telling the world that Samaritans—outcasts, those considered unclean—matter just as much as everyone else.
Are there people in society today who are considered outcasts or people others purposefully avoid?

Have you ever been an outcast or avoided by others?

What is the importance of Jesus going through Samaria?
Beyond the surface 
Jesus fractured discriminatory societal norms. The first societal norm that Jesus pushed aside was the divide between Jews and Samaritans. He also bulldozed right through societal expectations for men and women that kept women at a disadvantage. The woman at the well knew about these cultural expectations, and her response reflects that. She may at first appear to be angry, but she is most likely in shock because things like this simply weren't done. Jews didn't talk to Samaritans, and men certainly didn't address women in this way. Yet, Jesus went and had a holy conversation with her, and offered her life.
Reread verses 7-15. What are some things you notice about this woman?

At first she doesn't understand the difference between spiritual living water, or life, and physical water. Do you think she begins to move from a fleshly to a spiritual understanding?

Have you ever been approached by someone from a different social class or culture that you were not familiar with? How did you mend that divide?

What are some societal norms in our country that hold others back or cause disadvantage? What can you do to break them down?

 
Jesus affirmed her dignity. John 4:16-18 reveals even more detail about the woman at the well. Not only is she a Samaritan, but she is living with a man who is not her husband, and has had five husbands before him. She is an outcast of outcasts, and was at the well at the hottest part of the day so she wouldn't have to navigate the stares and ugly comments of her neighbors. Jesus knew all of this when he approached her, just like he knows all of our sins; but that never stops him from ministering to us and using us for his glory. He never condemns us, and he didn't condemn her. He affirmed her worth and dignity as a child of God, made in his image, by remaining with her and telling her the truths of the gospel. He didn't go to scholars or lawyers, rather he brought his truth to the outcast of outcasts.
How we treat others says more about what we think of them than our words do. Do you find yourself treating certain people differently?

In your ministry how can you take the time to affirm the dignity of someone who might feel unworthy, or like an outcast?

How can we mirror Jesus' actions in our everyday ministry?
Between the lines
Jesus made an outsider into a reconciler. First, read what Scripture says in John 4:27-42. 
Once the woman at the well realizes who Jesus is, her shame disappears, and she runs through her town telling everyone she meets about Jesus. Her past melts away, and she becomes a messenger of the gospel of Jesus Christ. This is the transformative power of Jesus Christ at work, for he can take an outcast of outcasts, and turn that person into a minister of the gospel. Too often we can limit those we serve to certain roles within the church, but Jesus never places restrictions on anyone's ability to proclaim the gospel. Because of her testimony, this whole town believed, and even asked Jesus to stay with them for a few days. When it comes to reconciliation, we cannot limit the power of Jesus Christ and what he can do in all of us.
Who can you empower within your community to take on more responsibility within the church and community?

How can you look beyond a person's past and see the future God has for them?
Closing thoughts
I pray that through this study you have come to appreciate your own Imago Dei, and the Imago Dei of those around you. It is not easy living in this sinful world, but praise God we are fortified by the Holy Spirit to tear down the spiritual darkness in our world and begin reconciling it back to God. Sin may have caused hurt, division, confusion and pain, but as followers of Jesus Christ we don't have to let sin have the final say. We can strive to live united by one God, one Spirit, with the same goal: to honor the Imago Dei in all of us. So go out and be reconcilers in your world, affirming the Imago Dei of those around you, and drawing the world back to Christ.
Sign up for the Do Good Digest, our weekly newsletter, and stay tuned for the next study in Scripture.
---
Do Good: