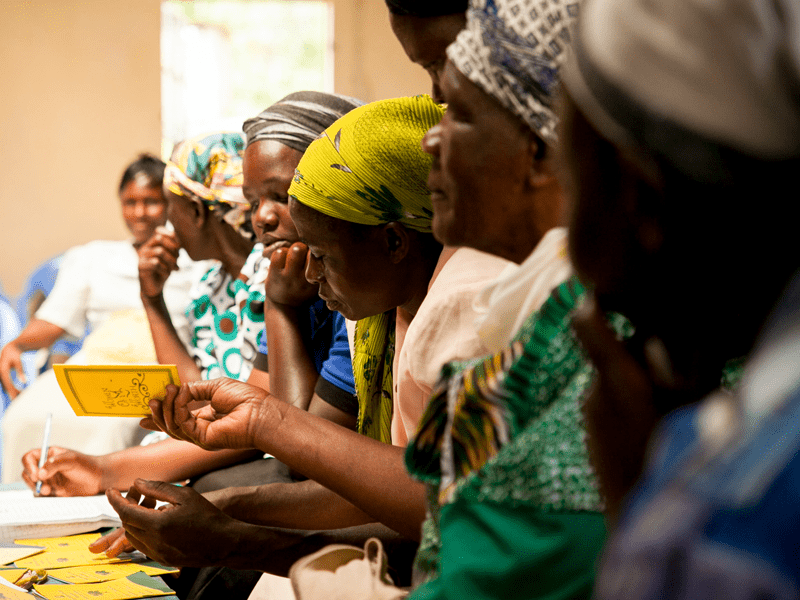 How this program is empowering women in rural Kenya
WORTH teaches literacy and numeracy education, vocational trades, and business proficiency to women in rural Kenya.
Visitors entering The Salvation Army Corps Community Center in Kapsabet, Kenya, for a monthly WORTH meeting can expect to be greeted by hundreds of smiling women cheering, singing and clapping. As members of the WORTH program, these women have a contagious enthusiasm that stems from joy and gratitude for what they have achieved.
Funded by The Salvation Army World Service Office (SAWSO), the WORTH program has touched the lives of more than 19,000 women in the Kenya West Territory of The Salvation Army through a curriculum that teaches literacy and numeracy education, vocational trades, and business proficiency. The primary function of the group is to develop and run their own village bank. Group members save money, provide insurance and loan money with interest to each other. Members are empowered by this education to start their own micro-enterprises, which can include anything from selling milk to creating purses.
All of these skills are particularly valuable assets to have in rural Kenya, where women are dependent on males due to traditional gender roles that define division of labor, and are therefore subordinate socially, economically and politically. Employment and opportunity here are scarce, and women in particular are vulnerable to disease and human trafficking. Financial stress is often compounded by the responsibilities of homemaking, childcare and education, all of which are generally shouldered by women.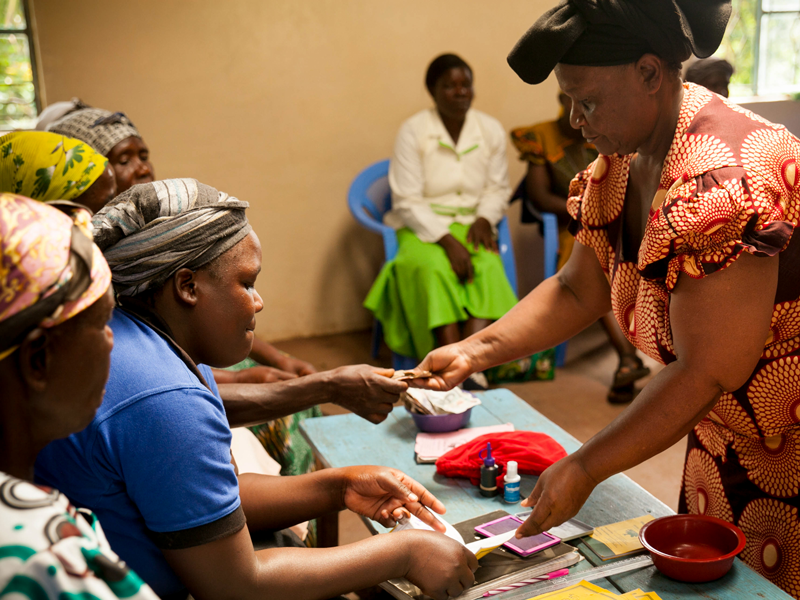 WORTH members are not only generating income and lifting their families out of poverty, but are self-actualizing, fellowshipping and leaning on one another for emotional and spiritual support. They meet in groups of 20–30 members. Once their businesses are launched, members are asked to commit a portion of their income earnings to the group savings account, which in turn offers loans to other participants to start their own businesses. The interest earned is then given back to the women in the group.
Since its initial implementation 12 years ago, women of WORTH have formed more than 10,000 individual businesses and more than 1,500 group businesses in Kenya, thanks to the generous support of donors.
​Inside the Kapsabet Corps for the monthly meeting, these women talk about their journeys, sometimes accompanied by tears and other times with shouting. They speak of escaping instability, poverty, homelessness, sickness, abuse, and neglect with their voices growing louder as they boast of newfound strength and independence achieved from their involvement with WORTH.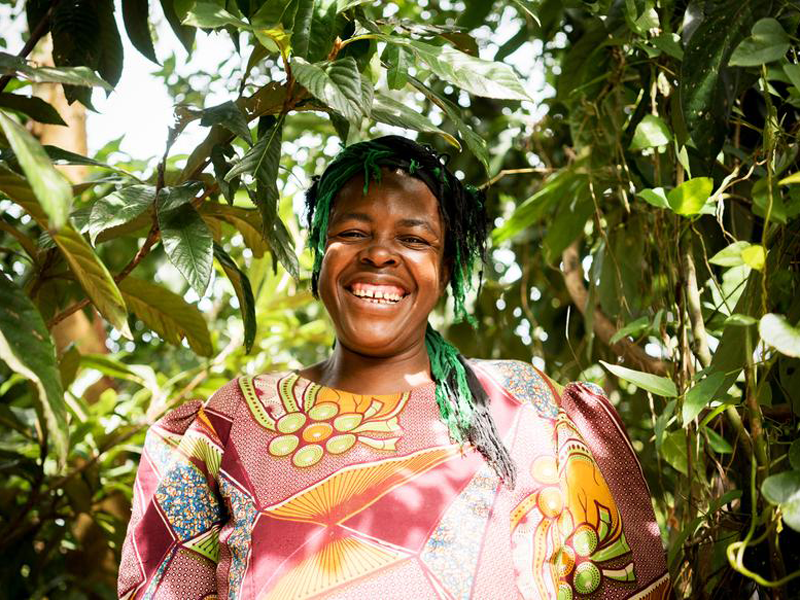 Phanice Esichi, a 51-year-old woman with 15 children, used to live in a small grass house that was uninhabitable during the rainy season.
"Before joining the WORTH program, life was so hard," she said. "Sometimes we ate one meal in a day and other times we slept hungry. My children were not going to school."
An empowerment worker of The Salvation Army convinced Esichi to join the WORTH program in 2013. Contributing to her savings group and receiving her first share allowed her to buy materials to build a better house. As her shares grew, she was able to purchase pigs which she now sells for profit. She lives in a larger house now and is able to afford three meals a day for herself and her family. Her children will be able to attend university and she hopes to start other businesses in the years to come.
"WORTH has transformed my life," she said. "WORTH is a light—it brought light into my home."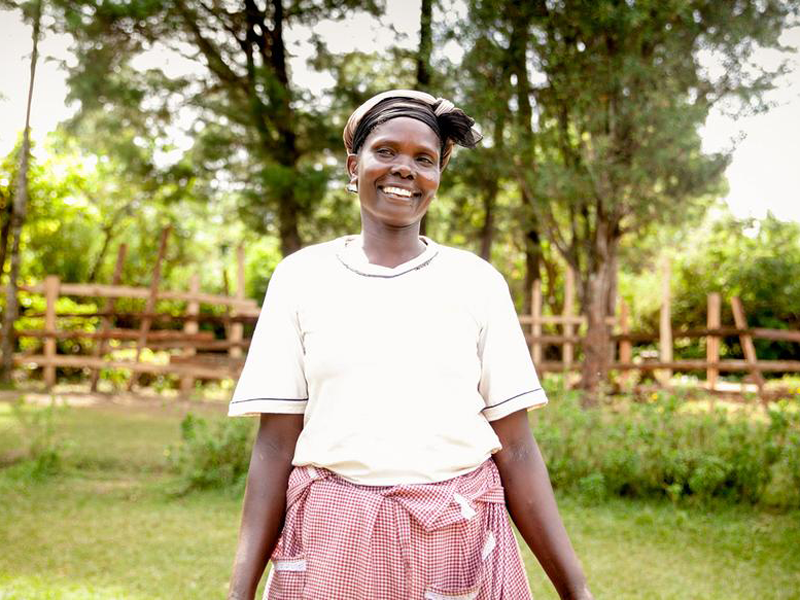 Alice Manono sold firewood and plowed land for neighbors in order to buy food. Her husband's meager income was insufficient in providing for their family of seven children and five grandchildren.
"There was no peace in my home and we used to fight every day until he moved away to work," she said.
Upon joining WORTH, Manono was able to start a doughnut business. She has since expanded her business to include tomatoes, onions, bananas, avocados and other vegetables. In her second year of business, she was able to buy iron sheets, sand and bricks to enlarge her house and accommodate her entire family, including her husband who recently moved back home. Her marriage is now stronger than ever.
"WORTH has enabled me to be independent. Together with my husband, we are able to provide for the family and we all divide responsibilities at home," she said.
Manono hopes to eventually build a permanent and bigger shop for her doughnuts and produce and to send her children to university.
"Besides financial support, WORTH has helped me personally in terms of hygiene, stress management, and improved diet," she said. "My hope for life is renewed."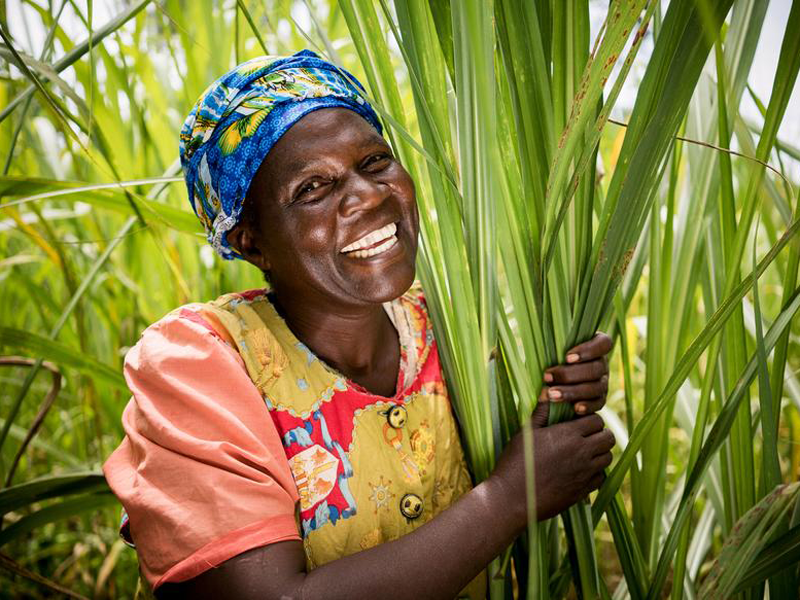 WORTH combines adult literacy, income generation and community banking projects to teach women about budgeting and business skills. Many go on to create businesses and form savings groups of their own. 

Jackline Khulayi was a newly divorced, single mother of three children living with her brother when she found out she was HIV positive.

"I became so sick and experienced a lot of stigma and isolation from the community," she said.

Eventually her children were forced to drop out of school because Khulayi could not afford their tuition fees.

Membership with her local WORTH program allowed her to launch a business selling chicken and milk. She became so successful that she was able to rent land where she planted sugar cane. After selling her first bounty, she was able to buy a goat, a cow and a pig.

Now financially independent and able to meet her children's needs, Khulayi uses her time with WORTH to connect with and support HIV-positive women.

"We encourage each other," she said. "Through further support in our group, we want to be able to provide healthy food for all of us, because many in our group have died since they can't afford a healthy diet. My health has improved because I am able to eat healthy meals which are conducive to my HIV status. Nowadays my stress has reduced.

"I feel like I am healed."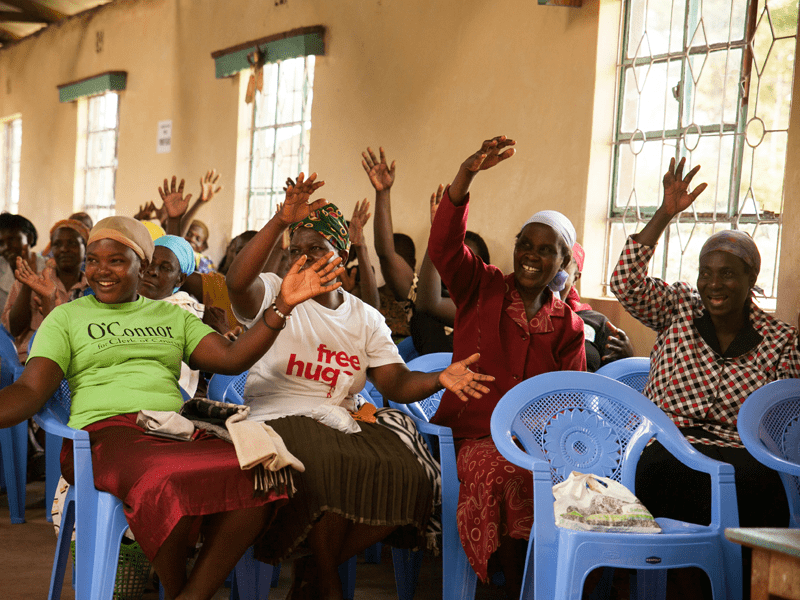 A $35 donation will support a woman of WORTH with:
– Business, literacy and numeracy training
– Access to financial loans
– Training and ability to launch her own small business
– Ability to be a shareholder in a micro bank
– Capacity to manage a micro bank
– A safe place to save and invest earned funds
– Access to insurance for emergencies
– Increased awareness of how to deal with community issues such as human trafficking, malaria, HIV and AIDS, and more
– Social networking and support with 25 women from the participant's community
[button color="black" size="normal" alignment="none" rel="follow" openin="newwindow" url="salar.my/sawsoworth."]Give to support WORTH at salar.my/sawsoworth.[/button]