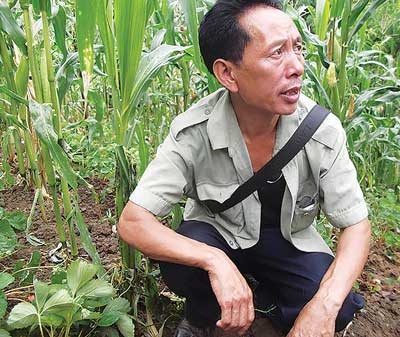 Strawberries transform life for Chinese villagers
Salvation Army supports entrepreneurs in China.
On a recent trip to China, Major Heather Poxon, director of international development from The Salvation Army International Headquarters in London, visited several Army projects in rural areas. In one community, Chikai village in the Great Nujiang valley, most villagers live below the extreme poverty line—approximately $1.30 a day.
Chikai village is the home of Mr. Yu, an entrepreneurial farmer. Yu had an idea to grow different crops on his land rather than the usual maize, potatoes and rice. So he researched and chose strawberries, even though no one had ever grown them in that region.
His first attempt yielded a poor crop due to heavy rain. He then planted later in the year, resulting in a successful yield. The fruit proved so popular at the markets that the demand soon became greater than he could supply. Tourists from other countries began coming to buy strawberries from him and see his farm. He is now known as far away as 100 miles.
Yu realized the effect this new cash crop could have on his community, so he shared his knowledge and experience with his neighbors, and they also began farming strawberries.
The Salvation Army is supporting the community by providing loans to families to purchase the plants and material they need. When a loan is paid back, those funds are made available to other families.
By growing strawberries, the people of Chikai village have the potential to increase their income up to six times their current earnings, raising their living standard above the poverty line.
From news.salvationarmy.org.uk