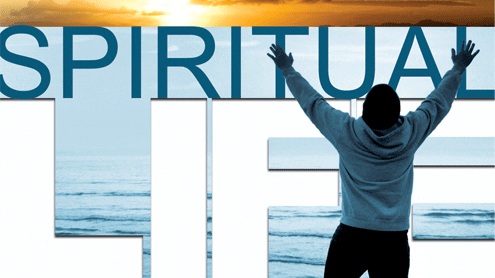 Spiritual Life Development -Impacting the Army worldwide
By Glen Madsen, Major
Salvation Army General Shaw Clifton said, "The work of the International Spiritual Life Commission continues to bring much benefit to Salvationists across the world since its findings were first made widely available in 1998. The outcomes of that work have now been part and parcel of our common life for some years."
One such outcome was the call to establish a formal commitment to intentionally make Spiritual Life Development a top priority within the Army structure. Under the leadership of Commissioner (now General-Elect) Linda Bond as the international Spiritual Life secretary and now Lt. Colonel Janet Munn, God's Holy Spirit has been moving throughout the Army world, including the U.S.A. Western Territory.
Abundant life
Scripture teaches that God created the heavens and the earth and the host therein with precision and purpose. Down to the smallest atomic particles, not one element of creation exists by chance. When it comes to God's crowning glory—humanity—each person is a unique expression of God's image created to reflect his glory and to experience what Jesus called abundant life. According to Jesus, abundant living is the norm, not the exception! This fact may cause us to re-evaluate our expectations—both personally and collectively as Salvationists serving a suffering humanity through a host of ministries. The norm has to be abundance if we are living the way God created us to live. Therefore, with faith-filled verve the Western Territory, under the leadership of Commissioners James and Carolyn Knaggs, is determined to boldly embrace Jesus' claim of abundance for all and in all.
This promised abundance cannot be separated from the person of Jesus. In John 7:37-38, Jesus says, "If anyone is thirsty, let him come to me and drink. Whoever believes in me, as the Scripture has said, streams of living water will flow from within him."
To be "thirsty" is to have unfulfilled desires. Jesus promises that fulfillment and real life come to us only through him. The King James Version most accurately captures the meaning of the Scripture: "Out of your belly will flow streams of living water." The literal meaning is that through the core of our innermost being God's presence will flow. As water provides life in the desert so the Holy Spirit will provide abundant life and fulfillment to all in our innermost being as we live in this "dry and thirsty land."
Intentionality—practical manifestation of developing the inner life
The promise of Jesus coupled with the International Spiritual Life Commission's mission resulted in General Clifton's mandate that The Salvation Army must deepen its resolve and elevate Spiritual Life Development with intentionality. The Western Territory responded by appointing a secretary for Spiritual Life Development whose mission includes a focus to intentionally work in partnership with God's Holy Spirit to engender abundance in the people, programs and even procedures that we employ to conduct kingdom-building business. The practical manifestation to intentionally develop the inner life of Salvationists in the West includes:
•  Secretary and associate secretary for Spiritual Life Development are available to conduct workshops,    teaching, preaching and direct support to every division and corps within the territory;
•  Prayer partners ministry, engaging many prayer warriors throughout the territory, is available to pray       for personal requests;
•  24/7 prayer program, which for the year 2011 has inculcated the additional request from International     Headquarters to pray for social justice. To cover the calendar year each command, including Territorial     Headquarters (THQ) and the College for Officer Training at Crestmont, has committed to pray 24/7             during a designated month.
•  T.E.A.M.—formal curriculum for the development of local officers provided by experts;
•  MONVEE—cutting edge web-based program for personal growth and holiness (presently being tested in 10 corps). In time this will be available to the entire territory.
•  2011 Commissioning Weekend—Spiritual Life Development will be featured during the Saturday                 activities. Lt. Colonel Richard Munn, principal of the International College for Officers, and Lt. Colonel     Janet Munn, international secretary for Spiritual Life Development, will provide practical teachings through workshops on abundant living.
• Western Bible Conference—bi-annual biblically based family retreat for the territory;
• Monthly prayer ministry conducted at THQ—employees and officers join together to pray for the              needs of the territory;
•  Spiritual Life Development website—under construction. When completed, it will offer articles,                  resources on practical holiness, videos, recommendations and links to other materials that develop the    inner life.
All these activities have one common goal that Kierkegaard captured: "Now, with God's help I will be myself." It is only when the life of Christ flows "like streams of living water" from our innermost being that we experience life as it was meant to be lived.
Spiritual Life Development—worldwide focus
The General's call to intentionally focus on Spiritual Life Development has resulted in 60 territories around the globe appointing a Spiritual Life secretary. Below are some happenings from around the globe.
Australia East Territory
One of the highlights here, said Major Peter Farthing, secretary for Spiritual Life Development, was a conference for young people, Time 2 Be Holy…Time 2 Serve. The six-day event was divided into two parts, with the first three days focusing on the teaching of spiritual reflections on holiness; during the final three days the young people participated in direct ministry at Sydney Street level Mission. The 26 delegates, ages 18-25, came from five different territories—Australia East; Australia South; New Zealand, Fiji and Tonga; Papua New Guinea; and Singapore, Malaysia and Myanmar. The instructors included Commissioner (General-Elect) Linda Bond, Farthing, and Majors Neil and Sharon Clanfield.
Kenya East Territory
Colonel Janice Howard, secretary for Spiritual Life Development, said that she travels to each division teaching both officers and local officers foundational principles for spiritual growth. Each month, the territory publishes one of the "calls" from Commissioner Robert Street's book, Called to Be God's People. Quarterly, officers attend a territorial conference to study spiritual disciplines.
Kenya West Territory
"Growing stronger through Bible study and prayer" is the 2011 territorial theme. Lt. Colonel Herman Mbakaya, secretary for Spiritual Life Development, writes: "The Spiritual Life Development department in Kenya West exists to encourage, strengthen and cultivate spiritual lives of its officers and soldiers—to grow strong through Bible study and prayer. Our aim is to facilitate the development of the spiritual lives of our Salvationists by organizing seminars and workshops that are spiritually enriching and helping to form Christlikeness in people. …We aim to see every corps become a center for spiritual development in Kenya West Territory. …Our vision is to see every Salvationist actively involved in spiritual disciplines."
Norway, Iceland and the Faeroes Territory
Major Margaret Saue Marti, territorial coordinator for Spiritual Development writes: "Some of the main focuses will be on prayer, spiritual disciplines, spiritual friendships and establishing small groups. The entire territory will join in the worldwide 24/7 prayer event from Feb. 28 to March 6. The seven divisions will be responsible for one day each. An officers' training course on spiritual disciplines with Lt. Colonels Richard and Janet Munn is planned for March 2012. Material for small groups on spiritual formation is under development."
Caribbean Territory
Lt. Colonel Verona Haughton, secretary for Spiritual Life Development shares: "The mission of the Spiritual Life Development department is to encourage and enhance a holistic spiritual life formation and leadership capacity of Salvationists across the territory." In this territory—comprised of 16 countries with three languages, many dialects and 12 currencies—the guiding principles include:
•  To encourage all Salvationists to develop their inner life through prayer, the word of God and the             seeking of God's will;
• To intentionally emphasize the call to holiness for all Salvationists in their personal, relational and political contexts;
• To encourage spiritual disciplines in community, and  in solitude to assist spiritual development of all  Salvationists;
•  To assist territorial leadership in the continual prioritization of prayer and creative ways to engage  Salvationists in meaningful activities that develop their own spiritual lives.
U.S.A. Southern Territory
Major Otis Childs, secretary for Evangelism and Spiritual Life Development, shared some of the Southern Territory's Spiritual Life Development initiatives.
• Annual Territorial Bible Conference for all officers and  soldiers;
• Kentucky-Tennessee divisional Fullness Prayer and Fasting Retreat;
• Texas Division regional Prayer Mapping seminar;
• Reproduction of Samuel Logan Brengle and William and Catherine Booth writings on holiness;
•  Encountering God through Prayer workshop taught by Jude Gotrich;
•  Discipleship course, "Adventures in Learning and  Accountability," by Dr. Charles Lake, taught
throughout the territory.
Canada and Bermuda Territory
Lt. Colonel Winsome Mason, secretary for Spiritual Life Development, reports that in response to the General's call for global 24/7 prayer, corps and ministry units across Canada and Bermuda were challenged to voluntarily choose one week over the year to commit to 24/7 prayer, making up 52 weeks of ongoing 24/7 prayer. At their selected time of day, individuals can pray from their homes or in groups at a designated location.
Almost 50 free downloadable program ideas on prayer for various age groups are available at MinistryHelps.ca.
Major Glen Madsen is the Spiritual Life Development secretary in the U.S.A. Western Territory.