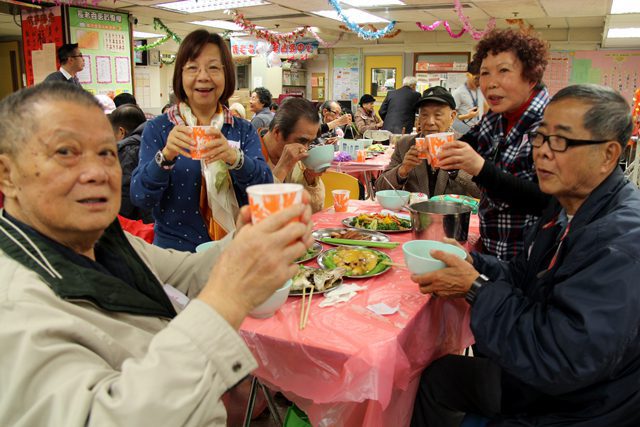 Hong Kong Salvation Army celebrates Chinese New Year
Reunion dinners serve homeless and solitary senior citizens
The Salvation Army in Kowloon, Hong Kong, held two events to recognize the Chinese New Year on Feb. 19.
On the Lunar New Year's Eve, families traditionally gather for a feast and celebration of the coming new year. Acknowledging that those experiencing homelessness or without family support do not get to engage in the reunion dinner, The Salvation Army served its own reunion dinners Feb. 17-18.
The Rotary Club of Kowloon Golden Mile joined The Salvation Army Integrated Service for Street Sleepers to prepare a reunion dinner for 60 service users—half at The Salvation Army center. Rotary Club volunteers delivered the other 30 "takeaway" reunion dinner boxes to homeless people on the street.
"This activity is the most meaningful one I have ever joined," said Joseph, a volunteer. "I hope for the long-term partnership with The Salvation Army because I want to serve more people in need."
More than 180 senior citizens, who are single or living alone, received invitations to attend The Salvation Army Chinese New Year's Eve reunion dinners held at seven service centers in Yau Tsim Mong, Chuk Yuen, Tai Wo Hau, Tai Hang Tung, Tai Po and Aberdeen.
Some who came were "hidden elders," who had been in isolation, so The Salvation Army hoped to bring warmth and friendship so all felt love instead of loneliness during a festive time.
From salvationarmy.org.hk