South African Kruggerrand Found in Portland Salvation Army Kettle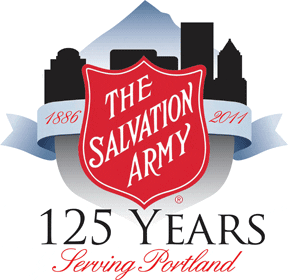 (PORTLAND, Ore.) December 16, 2011  –  On a normal day, it is common to find small bills, change, checks and the occasional button in a Salvation Army kettle.  However, sometimes the unexpected donation shows up.  Friday, December 16th, 2011 was one of those extraordinary days when staff and volunteers at The Salvation Army Portland Tabernacle discovered a South African Kruggerrand in a kettle.
This anonymous gift was made to The Salvation Army at a kettle located outside the downtown Portland Macy's.  The Kruggerrand is believed to be worth over $1,500 and is an incredible gift at this special time of the year.
"There are so many people in need right now, and in this economy, The Salvation Army has been struggling to meet the growing needs in our community," says Lieutenant Ray Dihle, Corps Officer at The Salvation Army Portland Tabernacle.  "These dollars will be multiplied many times over throughout this Christmas season.  This gift is truly a blessing to us and to the families who will now able to celebrate a Christmas."
The Salvation Army greatly appreciates the support of the community at the kettles and wants to say a special "Thank You!" to the person who so generously donated this South African Krugerrand.  Together with the help of the community, The Salvation Army will continue to do the most good to those in the most need.