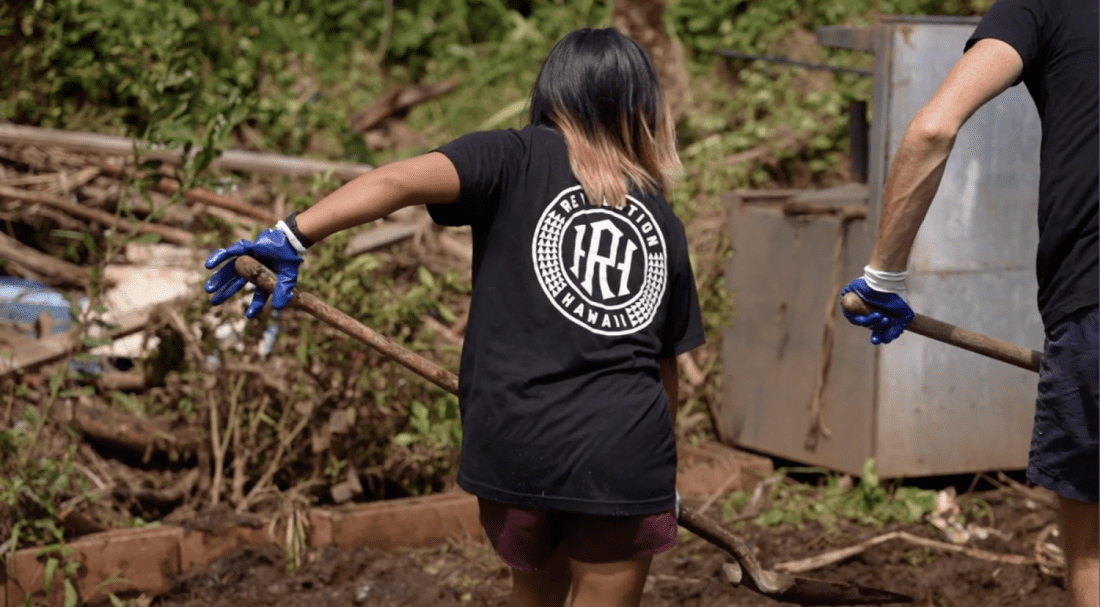 Shovels in hand, Salvation Army youth respond to flooding in Hawaii
In Oahu, members of The Salvation Army's young adult residential discipleship program Revolution Hawaii helped pick up the pieces for those who have been displaced from their homes and businesses as well as those who consider themselves lucky enough to return to them. 
RevHi teams split up to cover different sites in Haleiwa, where RevHi Outreach Coordinator Joe Speigle said the worst of the flooding was. 
"In some places, it was almost seven feet high over some people's houses and businesses," Speigle said. "The day after the water receded, we went and we connected with another church that's here in Haleiwa, as well, and we helped people in their yards clearing, cleaning out a lot of the debris, picking up fences, and other big tasks."
He remembers one man who was thankful his house was built on stilts. Even though the man lost a number of possessions that were stored underneath his home, like 20 guitars, he was thankful his house and family were OK. 
"People were really thankful that random strangers were showing up to help out and saw a need and just wanted to pitch in," Speigle said. 
And people did pitch in. According to Speigle, around 200 volunteers from the community showed up to help, and much of the clean up has been completed. What's next for RevHi? Cleaning a school—scrubbing down the walls and the floors so students can come back to a clean and sanitary learning environment. 
RevHi is based at The Salvation Army Camp Homelani on Oahu, and is centered around service. Teams from RevHi help set an example for both youth and adults, said Hawaiian and Pacific Islands Divisional Youth Director Captain Jeff Walters. 
"At Revolution Hawaii, they're signed up for this service and set that example," Walters said. "It's important for me to show the young people in this division as well. This is what it looks like to be a servant, to do the dirty work, to just lend a helping hand in a time of need. If it's not Revolution Hawaii setting that example, if it's not The Salvation Army setting that example, where are they going to look?"
Across Oahu, Revolution Hawaii and the Hawaii Kroc Center also distributed more than 900 snacks and refreshments, 100 food boxes and had 40 encounters for emotional and spiritual care from March 8-11, as of March 12.  Similar efforts are underway on other islands, where data hasn't yet been reported.  
In Haleiwa, what once was a thriving food truck court was now piled high with mud and debris from a creek that flooded over. Walters recalls standing next to a food truck that was filled with five feet of mud—its owner sitting in tears nearby. Team members from Revolution Hawaii were there, offering the ministry of presence, shoveling mud. 
"In disasters like these, what matters most is that servant's heart," Walters said. "No questions asked, just rolling up the sleeves." 
---
Do Good: