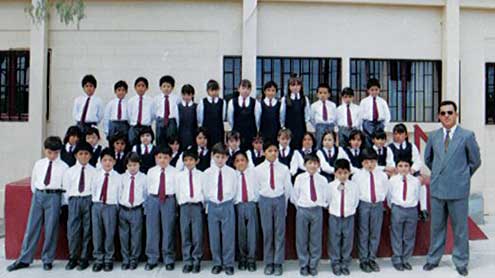 Serving Chile's mining families
Salvation Army helps children in Calama, Chile.
by Luis Uribe
People worldwide witnessed the rescue of the 33 Chilean miners trapped more than 2,000 feet underground for 69 days. With all of the media coverage and volunteers from all over the world, what role did The Salvation Army play in the rescue and follow-up services to the men and their families?
"We did not participate directly," Commissioner Jorge A. Ferreira, South America West Territory leader, said. "The way the government operates—and other organizations—the situation was under control. We did not feel a need to participate in the operation of the rescue."
That is not to say that The Salvation Army plays no part in relief work in Chile—just the opposite. They continue their ongoing efforts to help not only the miners' families, but also victims of the recent earthquake.
With regard to the miners, a territorial call to prayer immediately went out to all the corps.
"We are a part of the Evangelic Confederation and through this organization they got Bibles and contact with the pastors," Ferreira said.
The Salvation Army has already established an assistance program for children and families of all the Atacama Desert miners—not just the 33—among them two schools—one elementary and another elementary/middle combined—in Calama, a town near the Atacama mine. Many of the miners' children attend both facilities.
Although the Army was not directly involved in the rescue, its work was in place before and during the event and will continue even when the mine is no longer newsworthy.