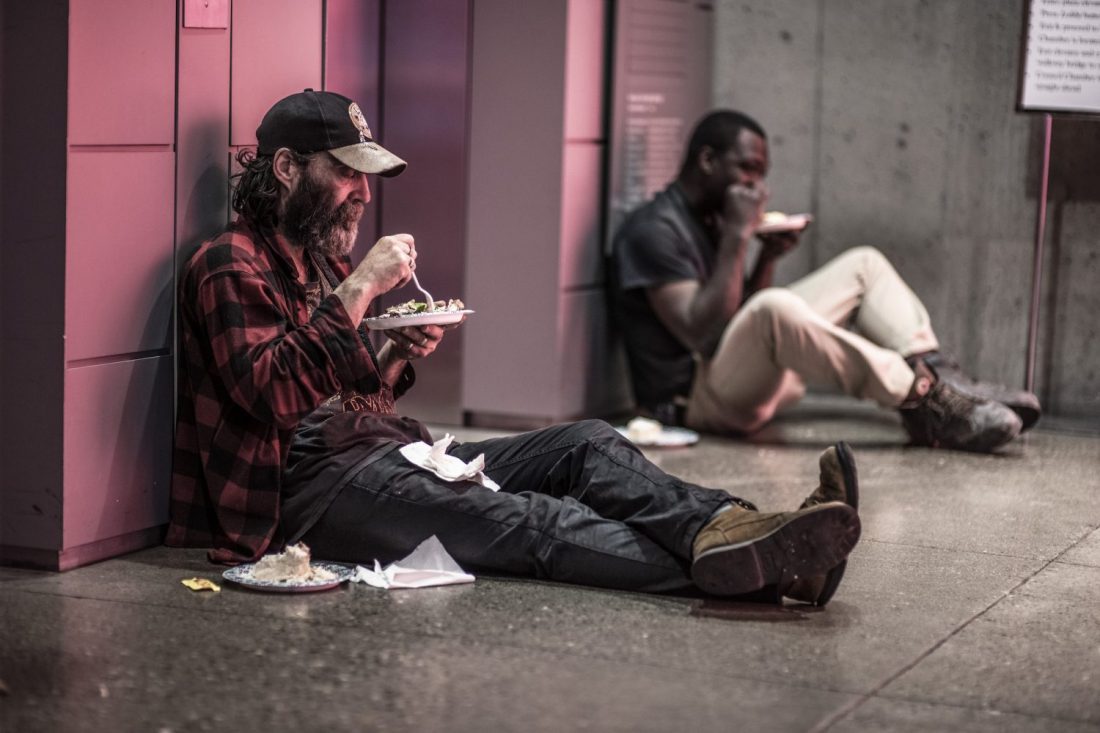 Seniors use crafts to give back
Purses made from soda tabs help raise money for The Salvation Army Senior Center in Wilmington, Del.
By Angie C. Diaz –
In a crafting class, a group of women gather around, socializing while piecing together fabric linings. However, this is not your typical sewing circle.
For more than six years, the ladies at The Salvation Army Senior Center in Wilmington, Del., have been raising funds for the center by crafting and selling purses constructed out of soda tabs.
Sylvia P. Holden, director of the senior center, said the idea of creating the purses originated with one of their seniors, Sandy Thomas. Thomas, who has since moved to Texas, started bringing in her craftwork and showing her friends how to create them.
Materials are mostly obtained through donations. The group accepts canned drink tabs, cleaning them before use. The fabric comes from local businesses, and the ladies themselves bring in buttons to add to the design. All they need to purchase is the parachute cords.
Twice a week, the ladies meet up to loop the cord through the tabs and line the inside with fabric. Making a medium-sized purse uses about 1,500 soda tabs and 75 to 100 feet of parachute cord. On average, the bags sell for $60, with word of mouth providing the advertising.
Last year, however, sales soared when the center was featured on the the ABC affiliate in Philadelphia. During the holiday season, they sent purses as far as Pennsylvania, New Jersey and Maryland.
"I have to admit, these girls that are doing this now, when they first saw it, they were not interested at all," Holden said.
Lula Elliott's first impression was characteristically underwhelmed.
"I was like, 'Can you be for real?' You know, tabs? Make a pocketbook of tabs?" Elliott said. "But once I got started, I think I went a little bit overboard doing them. I just love it!"
Dorothy Wells, who has been visiting the center for four years, found the unusual crafts intriguing.
"I was somewhat stunned because, you know, I've never seen it," Wells said. "I wanted to learn how to make them, and [Sandy] showed me. I caught on and from that day to this day, I've been making it."
And once they got rolling, it was hard to stop. Out of creating the bags came other accessories, such as bracelets, necklaces and fanny packs.
According to the ladies, the tab crafts can pass through metal detectors.
"Any of this stuff, you can go to the security part of the airline, and it doesn't set things off," Elliott said. "That was something else that we were concerned about."
For over 46 years, the Senior Center has been serving the elderly community with nutrition, transportation, fitness and activities. With the sale of the bags, these ladies can in turn help out a place that that has fostered their creativity and enriched their lives.
"I really like doing it, because it's fascinating," Wells said. "Something that you never thought you would learn how to do. Well, I did. And it fascinates me so, you know, what can I say."