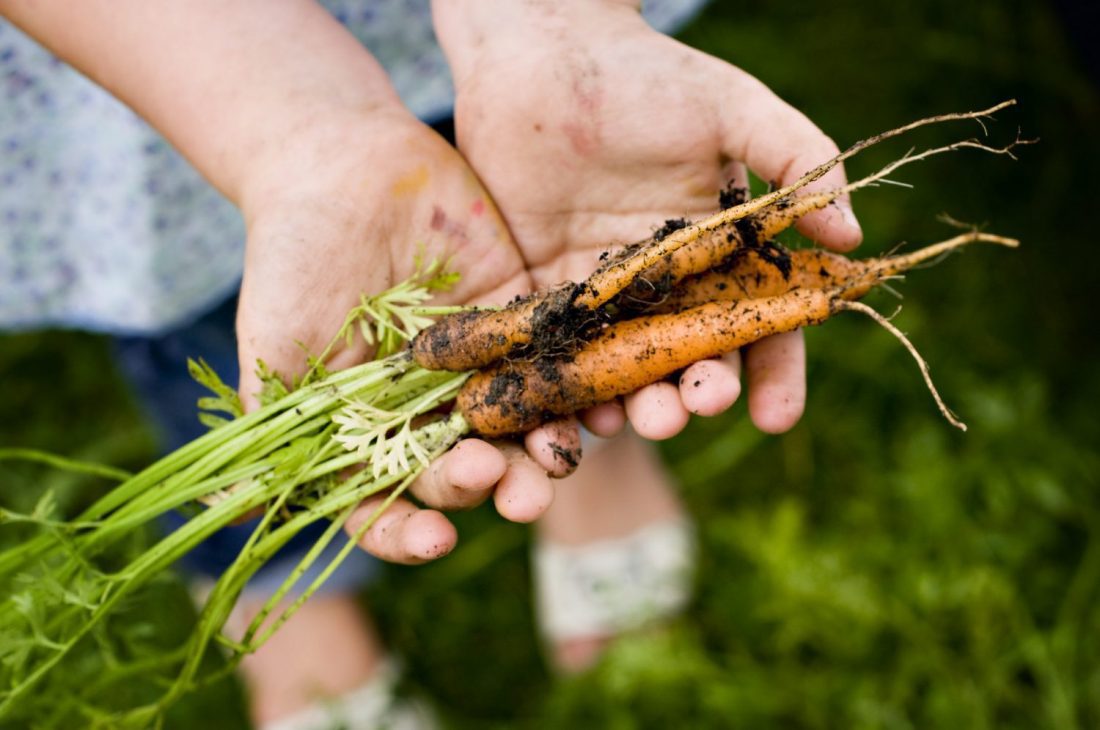 Seedlings
A holistic Middle Ground approach to early childhood education ministries
"Let's sing hello to Leo, to Leo, to Leo. Let's sing hello to Leo, sing hello. Let's wave hello to Henry, to Henry, to Henry. Let's wave hello to Henry, wave hello. Let's clap hello to Kylie, to Kylie, to Kylie. Let's clap hello to Kylie, clap hello. Let's hop hello to…"
Just a few simple words. Transformational words. These are the words of the "Hello Song" used to open each session of the Seedlings program at The Salvation Army Billings, Mont., corps. An active song, where accompanying motions along with these few, simple words make each child feel welcome, special and loved.
Studies produced from educators, psychologists and neurologists boast of the advantages that an education in the fine arts can provide to children. Results ranging from increased performance on academic test to higher IQ scores to overall contentment and happiness in life have been attributed to the inclusion of an arts curriculum in all levels of the educational system. But how soon is too soon to expose children to the arts? Can exposure to the arts provide a bridge out of poverty for children in the margins in our communities? The Salvation Army shouts a resounding, "Yes!"
Dance, music, art, sound, movement, creativity, health, growth, faith—essential tenets of The Salvation Army's Seedlings program for children ages 3-5. These principles explored by the preschool children, children who historically come from the most vulnerable segment of our society—children in the margins. The Billings Corps sought to go back to its Army roots and begin to reach out to the youngest "clients" in its social services system—to provide opportunities to become healthy, happy and accomplished children in their own right.
In the early decades of the work of The Salvation Army, intentional ministries reached out to young people to provide experiences they wouldn't have in urban-poor areas. The Middle Ground, generally, and Seedlings, specifically recapture the early ministry to children within The Salvation Army, while putting it in a 21st century context.
This program refutes the notion of waiting to provide social services until a young person reaches adulthood—an adult burdened with multiple children, limited or no education, and complex issues controlling life. Seedlings provides an opportunity to take an individual and come alongside him or her in infancy as opposed to waiting for a life of dysfunction, enmeshed in mistakes and misfortunes. To care for the child with a life-long commitment through the corps ministry reduces gateways to antithetical behavior usually encountered in life, such as drugs, alcohol, learned dysfunctional patterns from an unstable home life, sex and inappropriate exposures to what a healthy sexual relationship should be.
The Seedlings curriculum is child-centered. The child is not merely taking instructions from the adults facilitating the program, but is in control of the learning experiences and the adults and parents involved in the classes are merely co-learners alongside the child. Relationships with other children, parents, adults and God are explored through experiential exercises including touch, movement, seeing, hearing and creating. The children experience the endless ways and opportunities available to express themselves and understand that the life of faith equals a good life for both them and their families.
Seedlings provides preschoolers with a safe, common clean space to participate in the visual and performing arts while gaining an introduction to sustainable agriculture. All children are regarded as capable, imaginative and gifted. Instructors support these qualities and guide each child individually and as a community in age appropriate artistic activities to stimulate the preschooler's cognitive development. Gardening, nutrition, and healthy eating activities engage children into the world of healthy living. Learning to be in community and providing positive activities guiding children in relationship building among each other rounds out the program as children learn to respect and love their neighbor through lessons specifically designed for that purpose.
Though the worldview of these children's parents or grandparents often projects hopelessness, Seedlings provides real, tangible experiences of hopefulness. It enables children to experience this alternative to the crushing sense of a life wasted, opportunities missed and dreams dashed. Seedlings is transformational—exhuming unshakable devotion to God's good creation, creativity and the development of appreciation of the arts, localism and community, commitment to place, healthy communities, good food and good work, miracle of life, sustainable agriculture, reverence, interconnectedness of life, and holy living.  Yes, all of this on a preschool level.
In God and the Welfare State Lew Daly shares how he witnessed an individual saved into the Christian faith by reading just one line from a Psalm. He suggests if a few words from Scripture can provide such a transformational experience for one person, imagine the results if we applied the total of Scripture into a plan for service and redemption of the poor. The Seedlings model is the beginning of such a plan.
We need an unshakable devotion to our children in the margins of society, and Seedlings demonstrates this commitment to the silent, often overlooked, the most vulnerable members—our youngest.
How will you make a difference in child's life today?
Let's wave goodbye to Leo, to Leo, to Leo. Let's wave goodbye to Leo, wave goodbye…
---
The Middle Ground ministries of the Billings, Mont., corps were designed to develop a cutting edge program resource for this region. The name is derived by the agreement between the  Native American Algonquin Indian tribe in the Great Lakes region of the U.S. and the French, English and American settlers of the 18th century; the "middle ground" was a place where business could be conducted and all were safe, despite their vast differences.
The Salvation Army Middle Ground seeks to incorporate this same spirit into its work with programs beginning for those as young as 2 in the Seedlings creative arts program. Middle Ground envelops philosophies and programs including urban agriculture, fine arts and music ministry for school age children, rehabilitation for the homeless addict, and mobile community meals. All programs seek to bring individuals of diverse backgrounds together to find the healing and change that we need to live healthy, productive and peaceful lives.