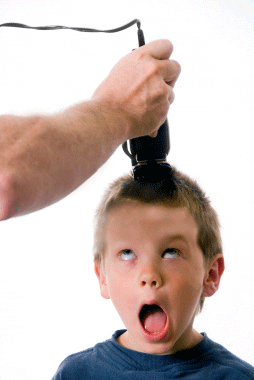 "Santa Cuts" is Trimming Kids' Hair, Not Trees, at The Salvation Army in N. Portland
"Santa Cuts" is back at The Salvation Army Moore Street Community and Worship Center to help give local children a fresh haircut for free before Christmas. Next Monday, Dec. 19, at least four local stylists are volunteering their time to cut hair. These stylists come from Perfect Image Plus Salon and Arabella Salon. Over 100 children are expected to sit in the stylists chair next Monday from 10 a.m. to 3 p.m. to receive a new 'do; it is first-come, first-serve. Santa and one of his elves will be handing out hot chocolate and candy canes and visiting with the children and families.
It is estimated that these children will be receiving over $1,250 in free services thanks to the support of these local hair stylists.
"Santa Cuts" will be held at the corps, located at 5325 N. Williams Ave., Portland, OR 97217.  For more information, please contact Captain Hilary Patterson at 503.493.3925.
If you are a stylist and would like to volunteer, please contact Nin Dickinson at Perfect Image Plus Salon at 503.283.4905.
If you are with the media and would like to cover this, please contact Constance Grecco, Community Relations Director, at 503.794.3287.