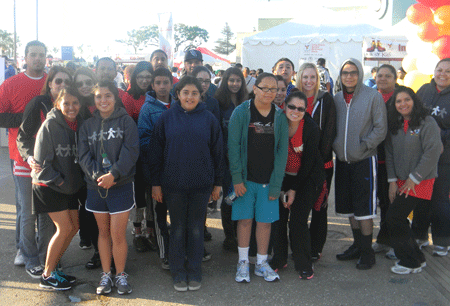 San Pedro Corps supports Ronald McDonald House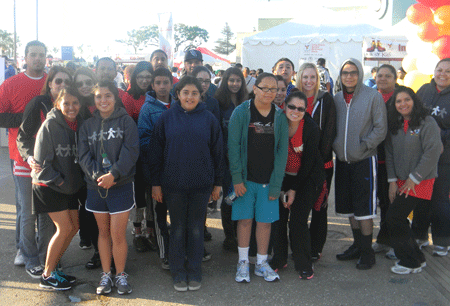 Corps members participate in 5k walk to raise funds for new Ronald McDonald House in Long Beach.
By Megan McQuade
Twenty-two youth and adults from the San Pedro (Calif.) Temple Corps participated in the Long Beach Ronald McDonald House Charities 5K walk on April 1, raising funds for the newly constructed facility in Long Beach, Calif., which provides housing for family members of children undergoing cancer treatments.
Corps member Stephanie Villanea, who survived childhood leukemia, organized the group and set a fundraising goal of $1,000, which the team— "Saved to Serve"—exceeded, raising $1,830.