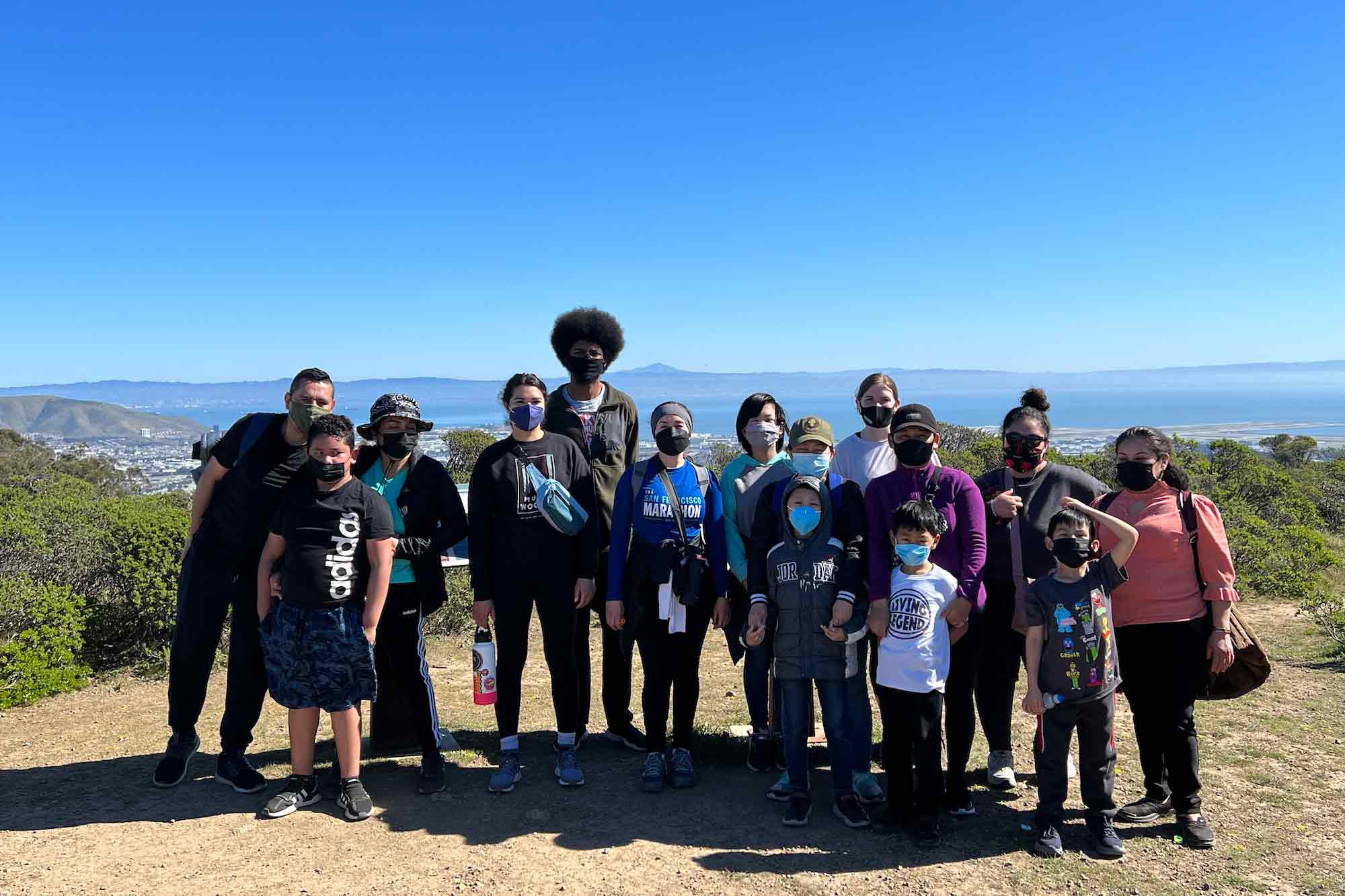 San Francisco Kroc Center gives each child a safe place to learn
The Education Department at The Salvation Army Ray and Joan Kroc Corps Community Center San Francisco has the same state-of-the-art community center feel Kroc Centers are known for, providing children and families with opportunity to discover their passions within their own community. But Education Manager Monica Rios takes the programming a step further.
Through her guidance and initiative, this Kroc Center, in the heart of San Francisco's Tenderloin neighborhood, serves children from all angles, giving special care to a multicultural community that includes multiple populations who have experienced trauma.
"Monica is gifted in empathy," said Corps Officer Captain Arwyn Rodriguera. "That gift translates to her team. The care, the intentionality and the acceptance they bring to holistically serving each child is incredible."
The staff is trained in ACES (Adverse Childhood Experience indicators and impact) and program funding from the San Francisco Unified School District helps pay for a behavioral specialist to better assist kids with all kinds of backgrounds. The idea is to personalize each interaction, knowing the needs of every kid and family are different.
Rios, who is bilingual, thoughtfully considers how effective communication and learning looks for a multicultural community. Under her leadership, the team intentionally follows up with each family's unique needs—food, family enrichment programs or referrals. Instead of a pool or membership-forward focus found in many Kroc Centers, the Tenderloin center is mental health, community and education-forward.
"It's about creating that comfort and that space with them so they can begin sharing and opening up what's going on in any area of their life," Rios said.
The center serves kids ages 5-11 with a wide range of needs, whether that's a learning disability, previous trauma or developmental disorder. Each day, they see between 40 and 48 students. The key, Rios said, is patience.
"Every single student is going through something, and every person has a story," Rios said. "They deserve just as much love and attention as any other student. We believe every student can be successful as long as they have the right people and tools in place."
Parents are encouraged to drop off their children as early as possible and pick them up as late as possible so the staff at the center can fully serve each child. But the team's service goes beyond the kids. The center cares for entire family units, finding a way to connect with parents and children alike. This includes everything from hosting monthly family nights to encouraging family participation with bingo cards.
"Monthly heritage nights are our favorite times of the month," Rios said. "We're bringing everyone together and focusing on the parent-child positive relationship."
It can be difficult for families to find quality time where they play games, relax together and create memories, Rios said. So the staff at the center plans the evening for them, providing dinner and activities so parents don't have to worry about anything except showing up and having fun.
Each month focuses on a different culture. Staff will bring in food from different countries so students can try new things. They plan activities that match the culture of the month, like Bollywood dancing or baking new recipes. All of it is designed to bring families together.
"We do all sorts of activities, like breaking a pinata," Rios said. "It's great to see the parents get in there, enjoying themselves and laughing. They get to be a child again."
At the end of the night, the center raffles off different prizes like a globe, book or board games related to heritage. Each prize is another way to encourage togetherness.
Other family events include movie nights, which are open to the entire community, and Krocventures, where families explore new places in nature.
"We're in an urban setting where everyone is living on top of each other," Rodriguera said. "Many families that come don't have vehicles, and these are places that aren't easily accessible by bus or Uber and Lyft. But now they have a way to explore the beautiful parts of nature they may otherwise not see, and they're doing it as a family."
Krocventures started during the pandemic as a way to get families outside together to hike and explore new parts of their community.
"It's the most beautiful thing, watching the kids running up and down the hills, encouraging their parents and celebrating their experience afterward," Rios said. "They come in the next week still talking about it, like 'That was so hard, but we did it!' They show up every single month."
Rodriguera respects Rios not just as her corps officer, but as a mother of twins with disabilities who sees the care Rios brings to each and every interaction.
"Monica's programs are 'off the hook.' She sees the unique needs of kids and families and seeks to accommodate," Rodriguera said. "As a parent who is trying to seek outlets for my kids to socialize, there's always a concern of am I bothering people? Is my family dynamic causing harm because they're too loud?
"But here," she said, "there's a culture where you never have to apologize for who you are."
---
Do Good:
You've probably seen the red kettles and thrift stores, and while we're rightfully well known for both…The Salvation Army is so much more than red kettles and thrift stores. So who are we? What do we do? Where? Right this way for Salvation Army 101.
How do we treat everyone with love and kindness, as if they were our neighbor? Get the Do Good Family Roadmap and take a 4-week journey for families in how to be a good neighbor. Follow the guide to see what the Bible says about the art of neighboring and take tangible steps together on your printable roadmap to be a caring, helpful, welcoming and supportive neighbor right where you are.
Learn more about how The Salvation Army's Kroc Centers uniquely impact communities.