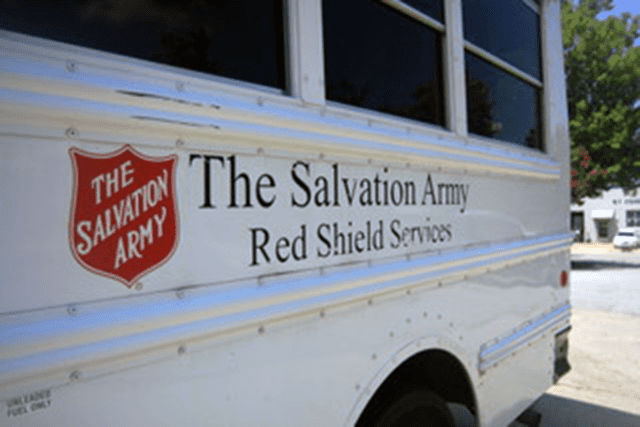 Salvation Army transgender shelter keys in on safety
Researchers say Georgia now has the country's fourth-highest percentage of transgender residents.
According to researchers at the Williams Institute at the UCLA School of Law, Georgia now has the country's fourth-highest percentage of transgender residents. Some 0.75 percent of adults, or about 55,650 people, identify as transgender in Georgia—trailing only New Mexico, California and Hawaii. A separate study from the National Center for Transgender Equality, meanwhile, reported that one in five transgender people have experienced homelessness at some point in their lives.
"America's next generation of gay and transgender youth need us to stand with them so that they can stand on their own." said Gregory Lewis, executive director of the True Colors Fund and Forty to None Project, which seeks to empower LGBT homeless youth and raise awareness of the issues they face.
The Salvation Army Red Shield Services, which had been serving the homeless population for many years, opened a dedicated space in its shelter to house and assist individuals who identified as transgender. And its focus from day one: safety first.
"It's a safe haven for them," said Program Director Kevin Hall. "The key thing is having a safe place for them to come…A lot of families displace their kids in that particular category. Some families banish you."
Hall said the program formed in fairness to those in need, regardless of their circumstances, because, "Why should we say no to them?…People are people."
The Supportive Emergency Program joined a list of over 15 other programs the Red Shield Services provides, each serving a specific group of individuals including veterans, families, and those recovering from substance abuse. Like the Red Shield Services' other programs, it provides shelter for single adult clients for up to 180 days. Clients must be able to care for themselves and be employed or actively looking for employment. Serving as a night shelter, those who enter the program have a dedicated bed but must leave the premises every day by 8 a.m. Clients also receive a locker for their personal belongings along with two meals per day.
"Our concern is your safety, [that you] have a roof over your head, two meals, a bed, and water to clean your body up," Hall said. He wants clients to know that with the program they "have the ability to go somewhere and be comfortable to get to the final destination that [they] plan to go to."
The program also works to meet more than just immediate needs. The Salvation Army collaborates with many local organizations to help those in need re-integrate into society. This includes, but is not limited to, areas of finance, health and employment.
"We forward them to the appropriate agency," Hall said. "To assist with part of it, we refer them to the Georgia Law Center for the Homeless." Or, if a client has a credit issue, for instance, they'll refer them to Wells Fargo or SunTrust.
Though The Salvation Army is not the only shelter for transgender homeless individuals in Atlanta (Making A Way Housing, Inc. includes services that cater to the population as well), Hall said he's simply focused on serving them as best he can.
"[Our goals are to] get out in the public, get some feedback, talk to the [clients] that are here, and to innovate," he said.
With reporting by Chadwick Phillips