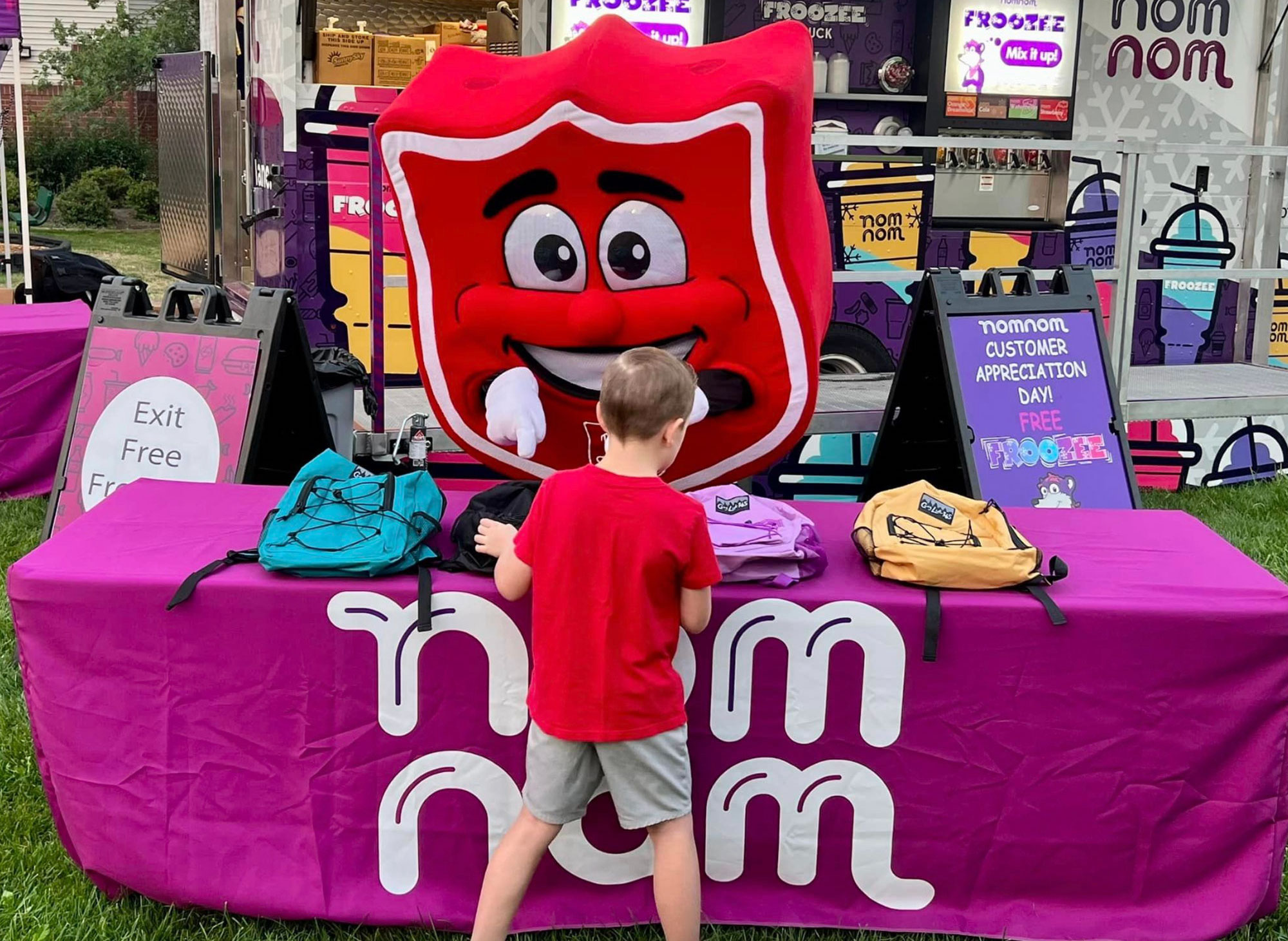 How The Salvation Army Spokane's Backpacks for Kids event harnesses community and connection
100 volunteers and staff gathered at The Salvation Army Spokane Citadel Corps to distribute backpacks and supplies to children throughout the community.
In a dedicated initiative to prepare youth and support their families for the incoming school year, The Salvation Army Spokane (Washington) Citadel Corps partnered with Nomnom convenience stores for the 14th annual Backpacks for Kids community event.
Although temperatures soared into the 100s for the Aug. 16 event, over 1,200 families queued up along the block of the Spokane Citadel Corps, eager to receive backpacks and connect with their neighbors.
Gerriann Armstrong, Program Manager at The Way Out Shelter Spokane, plays a crucial role in orchestrating this annual event. According to her, this year saw the involvement of more than 40 community vendors.
"The event is a great opportunity for families to connect with community services," Armstrong said. "And it can open the door to programs throughout Spokane."
Beyond receiving essential school supplies, participants gathered to socialize with their community for a day packed with information on local organizations, food, drinks and games. A Nomnom mobile van was also in attendance, offering free "Froozees," their take on the slushy.
Also on-site were representative vendors from Humana, YMCA, Molina, The Washington State Department of Social and Health Services, and The Spokane Regional Health District, which provided free immunizations.
According to Spokane Corps Officer David Cain, it's these partnerships that power the event's impact.
"We deeply value the partners that we rally around," Cain said. "I think that when we connect with community partners and include them in the mission of The Salvation Army, we're really able to develop good buy-in for what The Salvation Army is doing."
The event generated further contributions from community partners, including a notable donation of $12,000 from Avista Utilities, an energy company.
"The event allowed us to draw awareness to the ways we serve families and meet needs," Cain said.
Power of partnership
News of the event is shared throughout the community every year, influenced by the collaboration with Nomnom stores across Washington.
This event saw a nearly 6 percent increase in the families served over the previous year, with 3,262 backpacks distributed out of the 4,000 prepared. The surplus supplies benefited children in nearby Stevens County.
Like most convenience stores, Nomnom brings customers in to purchase fuel and refreshments. Throughout the month of July, customers could round up their purchase total, with the additional funds going directly toward the campaign.
"Nomnom has been a wonderful community partner," Armstrong said. "Our Spokane community sees how important it is to donate through Nomnom and benefit local kids and families."
Since 2010, The Salvation Army Spokane has distributed more than 53,000 backpacks, while Nomnom has played a crucial role, raising over $500,000 for Backpacks for Kids since 2013.
Behind the cause
Armstrong's son, 20-year-old Harrison Armstrong—a committed Salvation Army member and volunteer, also participated, touring over 10 Nomnom stores throughout Spokane to personally inform customers about the campaign and express gratitude to the Nomnom staff.
Harrison has assisted The Salvation Army in the Backpacks for Kids event for six years, making him a known figure in the annual campaign. He lives with autism, but his dedication to making a difference remains relentless as he invests time in positively connecting with the community.
Harrison and his mom said Nomnom staff usually anticipate his arrival and look forward to seeing him interact with customers, promote their products, and share info about Backpacks For Kids.
For Harrison, volunteering is about getting involved and making a difference. "There are kids whose parents don't have enough money for backpacks," he said. "And as a [Salvation Army] soldier—we're called to serve our community."
According to Gerriann Armstrong, her son's upbringing is rooted in The Salvation Army, where he is now a senior soldier. Beyond this status, he is also an Eagle Scout and works part-time at a local family fun center.
Major Kenneth Perine, longtime corps officer in Spokane until his recent reassignment as Divisional Secretary in Orange County, California, worked alongside Harrison often. He described Harrison as an amazing, valued volunteer and soldier.
"This young man has a heart of gold, and this annual campaign is proof of that when he sets his mind on something he doesn't quit," Perine said.
While Backpacks for Kids is a beneficial resource for many, volunteering serves a notable purpose for Harrison. It's been an opportunity to connect, share thanks and support his community.
"As an adult living with a disability, one of the things he really looks forward to is gaining skills," Gerriann Armstrong said of her son. "Whenever he has an opportunity to help with organizing something, he knows it can benefit some of his goals."
Harrison said he looks forward to this event annually and wanted to extend his contribution this year, so he purchased three backpacks for the giveaway.
"This program is special to us because I know that having a child, or a child with a disability can be expensive and bring its own obstacles," said Gerriann Armstrong. "It's just an expensive time and this is a way to help out those raising children."
Harrison said he has no plans of stopping his involvement and is eager to be back next year, with a goal of one day working at Nomnom.
According to Cain, witnessing the impact on all those involved illustrates the diverse ways through which this event touches others.
"To invite folks to our campus and to rally around them with different community partners and dedicated volunteers was a beautiful way to show the community that The Salvation Army is here to help," he said, "and that we care about seeing families thrive here in the Spokane community.
---
Do Good:
Your story, your voice, matter. Join in our free course today and dive into the email workshop and related workbook to find your voice, own your story and share it with others.
You've probably seen the red kettles and thrift stores, and while we're rightfully well known for both…The Salvation Army is so much more than red kettles and thrift stores. So who are we? What do we do? Where? Right this way for Salvation Army 101.
It's because of people like you The Salvation Army can serve more than 24 million Americans in need each year. Your gift helps fight for good all year in your community. It's an effort to build well-being for all of us, so together we rise—and that good starts with you. Give to spread hope with a donation of funds, goods or time today.