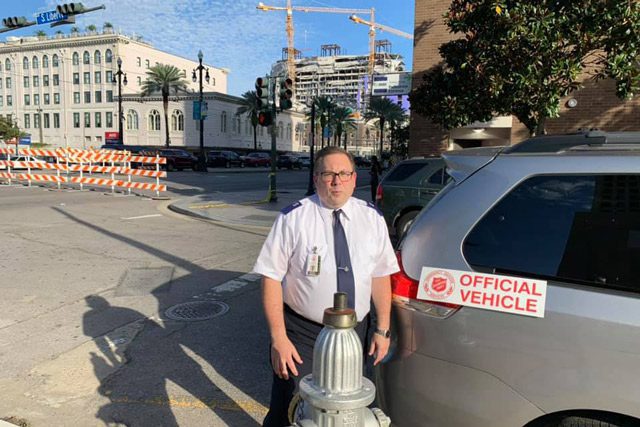 Salvation Army serves at site of deadly building collapse in New Orleans
A Hard Rock Hotel building that was under construction in downtown New Orleans near the historic French Quarter partially collapsed Saturday, killing two people and injuring several more. 
The Salvation Army of Greater New Orleans was on hand to provide emotional and spiritual care to family members and loved ones who were standing vigil near the site on Sunday. 
"I spoke with the families of those who passed away and prayed with all who wanted prayer. It is a privilege to be able to offer comfort to people who are hurting so much," said Roy Fisher, Salvation Army Mission Specialist with The Salvation Army of Greater New Orleans. 
Norma Jean Mattei, an engineering professor at UNO and a former president of the American Society Of Civil Engineers, said they still don't know what caused the failure.
"From the videos and from what I've seen, it was something that started at the top and cascaded down," she told WWLTV.
While early reports suggest some of the building can be rescued down the line, there's a chance the whole $85 million project could be scrapped after the investigation concludes.
In the meantime, Fisher said the best thing people can do is join them in prayer.
"Please join me in praying for the City of New Orleans, first responders, those who were injured, and the families of those who lost their lives in this horrible accident," Fisher said.