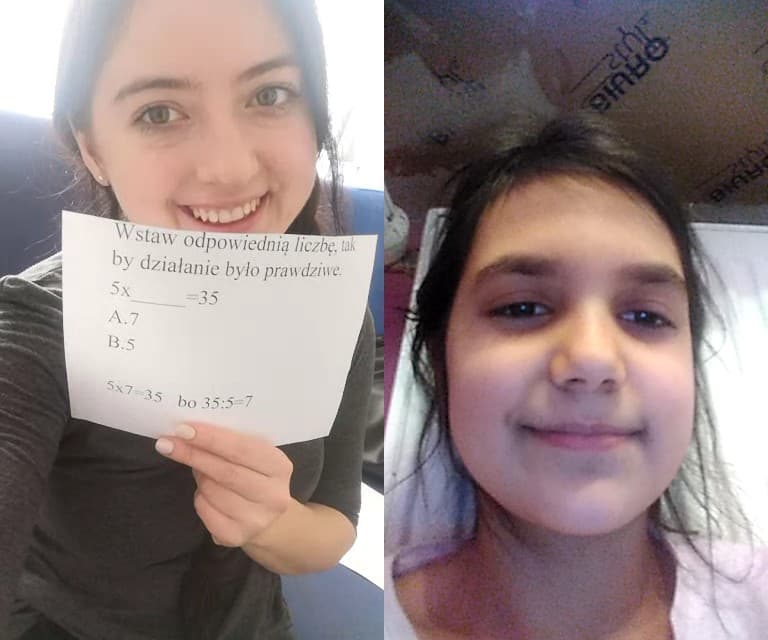 Salvation Army schools find creative educating with COVID-19 restrictions
Schools run by The Salvation Army across the world have been adapting in light of COVID-19 to ensure continuity of education for many of the more than 400,000 students it supports. The Army operates more than 4,000 schools in locations from rural Papua New Guinea to Patagonia, Argentina, employing in excess of 20,000 teachers and support staff. In many places, it offers the only form of public education to the communities that it serves, and there is a focus on children with special needs and ensuring that girls have access to education.
"The COVID-19 lockdown has presented an enormous challenge across the world as children with a huge variety of learning, social, physical and psychological needs have all been sent home," said Howard Dalziel, Schools Director at International Headquarters. "Many families are facing unprecedented economic hardship, and those in rural, remote or urban deprived communities are often the first to lose any income and have least access to technology."
Because of the coronavirus lockdown, Salvation Army teachers in Guatemala have been contacting their students via social media in order to provide learning resources and work to be completed. For those without Internet access, lessons have been delivered by mail.
In Darjeeling, India, The Salvation Army's special school for deaf students has been using Zoom in order to deliver online teaching incorporating sign language. Training has also been undertaken utilizing the platform in order to prepare for post-lockdown scenarios, for instance helping parents in remote areas to learn how to communicate using sign language.
Technology has helped maintain learning opportunities in Sulawesi, Indonesia. Here, again, Zoom has been used to to provide real-time teaching for students with Internet access, as well as to coordinate the staff and teacher-training program. The program is part of a long-term commitment to train teachers for The Salvation Army's remote and rural schools in the area following the devastating earthquakes and tsunami in 2018—work supported by The Salvation Army's World Service Office (SAWSO) in Alexandria, Virginia.
Meanwhile, in the Caribbean nation of Jamaica, Salvation Army-run children's homes have adapted to the current situation by providing their residents with online teaching tools, enhancing the materials provided by local schools.
In Liberia, west Africa, Salvation Army teachers are sending out work to students, either via mail, or by delivering personally to pupils' homes. Distances can be significant, with some children living a long walk away from their school. The schools are still administering tests to check students' progress and the marks are being collected. 
The Salvation Army in Warsaw, Poland, where schools have already been closed for two months, has stepped in to provide online classes. Stemming from an after-school program run by the organization, The Salvation Army was aware that many families making use of the scheme were in significant need. The after-school team is coaching young people in English Language lessons in preparedness for their national exams which are planned to take place as scheduled in June. As well as making academic provision, The Salvation Army's Praga Północ Corps is offering extra-curricular activities in craft, music and sport, and has encouraged the children in the program to send thank you notes and pictures to local hospitals and police stations.
South Korea's Salvation Army-run Inpyung Technical High School is, like other schools in the country, using television, radio and social media to help its students maintain the momentum of learning. While the practical aspects of the syllabus have had to be temporarily suspended, core subjects continue. Online content is continually being created, and plans are underway for classes to operate more normally later in the year.
"We are looking to stay in touch with as many children as possible," Dalziel said. "As we gradually leave lockdown we will continue to seek to ensure that children from poorer communities can have access to simple technology that will enable them to learn—whether at school or within the home."
See the latest information on The Salvation Army's worldwide response to COVID-19 at sar.my/covid19.
HOW TO HELP:
If you'd like to make a monetary donation, please click here to make a gift.
Text 'GIVE' to 52000 to make a $10 donation to The Salvation Army. This will automatically add a one-time donation to your next mobile phone bill.
For information about volunteering, please visit volunteer.usawest.org.
To learn more about how to support The Salvation Army's relief efforts, please click here.