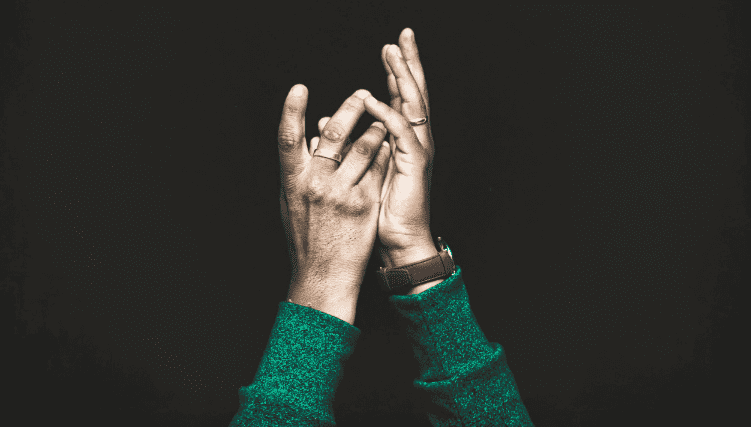 Salvation Army partners with UNLV to impact care of human trafficking survivors
SEEDS of Hope partnered with UNLV for its year-long project researching best practices in residential programs.
The Salvation Army SEEDS of Hope Program in Las Vegas partnered with the University of Nevada, Las Vegas (UNLV), for its year-long Public Administration Capstone Project that researched best practices in after-care residential programs in the United States. 
For the Las Vegas Salvation Army, this was an opportunity to increase its knowledge and enhance the SEEDS of Hope Program, which exists to save, empower, educate and restore dreams (SEEDS) to lives shattered by human trafficking. Since its inception in 2006, thousands of individuals—men, women and children—have received services. 
As stated on The Salvation Army Southern Nevada website, The Salvation Army firmly believes that the abuse and exploitation of human beings through any form of human trafficking is an offense against humankind and against God. "[SEEDS of Hope] works vigilantly for the prevention of human trafficking and for the restoration of survivors."
Knowledge of national best practices is helpful to the SEEDS of Hope Program as it looks to expand its services, including providing housing for those who have escaped human trafficking.
"The purpose of the partnership was for UNLV Masters Capstone Project to research the best program models, and best practices for residential programs for victims of human trafficking," Erin Kauffman, SEEDS of Hope Program Coordinator, said. "There is limited data available at this time, as human trafficking [response] is relatively new, and residential programs are now evolving."
Dr. Michael Gordon of the UNLV Public Policy Department and a member of The Salvation Army Southern Nevada Advisory Board, offered the opportunity and Clark County Coordinator Captain Lisa Barnes jumped at the prospect. Kauffman called the partnership a "wonderful opportunity," noting its benefits will be ongoing.
As The Salvation Army developed its current SEEDS of Hope program, it learned from other existing Salvation Army residential programs, including Thatiana's House in Orange County, California; Catherine's Cottage in Baltimore and New Day Women's Drop-in Center in Philadelphia. The new data from the UNLV project provides more information.
UNLV researched best practices among national programs through surveys and granting agencies' reports. When Sheila Bray, a member of the UNLV research team, sent the final evaluation report to Barnes and Kauffman, she highlighted one part of the report in particular, the Recommended Partnerships Contact Information, noting that they used information on gaps in service The Salvation Army had provided them.
"For recommended partnerships where gaps existed, our team did our best to identify Las Vegas Valley partners that provided such service and have listed them on this sheet," Bray said. "While formal partnerships will need to be made by The Salvation Army, many of these contacts are aware of the residential program that The Salvation Army would like to begin and have agreed to partner with you on these efforts."
In addition to the possible partnerships with other service providers, Kauffman said the research findings will be used for grants and program models. She is excited about the continuing partnership with UNLV.
"They are professionals in the community and will continue to work alongside us," she said.
On behalf of the research team, Bray expressed thanks to Kauffman and Barnes for The Salvation Army's involvement.
"Thank you for trusting us to work on a project that has the potential to impact so many lives in Nevada—and beyond," she said. "We are grateful for this opportunity and would love to remain engaged with you both to see how our findings could assist survivor success." 
---
Do Good:
Did you know The Salvation Army served 31 million Americans last year fighting hunger, homelessness, substance abuse and more—all in a Fight for Good? Where can you help?

Take our quiz

to find your cause and learn how you can join in today. 

Discover

10 Things

You Didn't Know About Human Trafficking and

10 Things

You Can Do To Fight Human Trafficking.

It's because of people like you that The Salvation Army can serve more than 31 million Americans in need each year. (

That's almost one person every second, every day.)

Your gift helps The Salvation Army fight for good all year in your community. It's an effort to build well-being for all of us, so together we rise. And that good starts with you.

Give to spread hope

with a donation of funds, goods or time today.