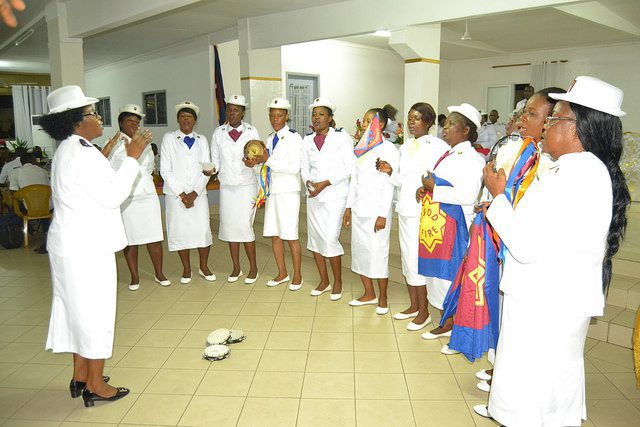 Salvation Army ministry in Gabon officially open
By Marcel Tsiba Madzou –
The central African nation of Gabon became the 129th country where The Salvation Army's presence is officially recognized during a weekend of celebration and prayer in the country's capital, Libreville, led by Commissioners Benjamin and Grace Mnyampi, International Secretary for Africa and Zonal Secretary for Women's Ministries, respectively, supported by Commissioners Onal and Edmane Castor, territorial leaders of the Congo (Brazzaville) Territory.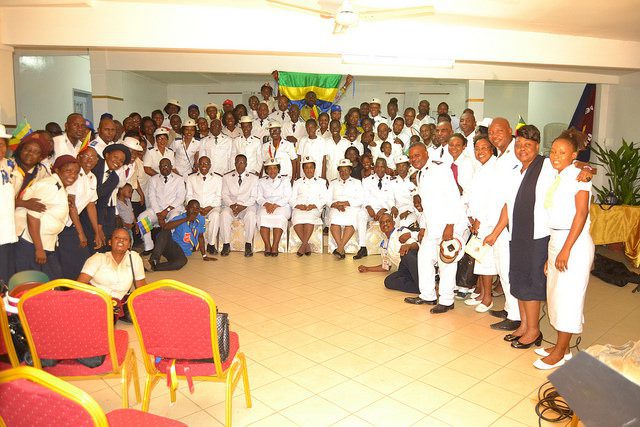 The new ministry in Gabon is overseen by the Congo (Brazzaville) Territory, which sent a large delegation to the special event, including officers, soldiers, bandsmen and songsters. The Salvation Army in Gabon is established in the towns of Latoursville, Moanda, Franceville and Port-Gentil.
The celebration began with the Founder's Song, "O Boundless Salvation!," followed by prayer and thanksgiving.
A message from General André Cox was read to the congregation, calling for The Salvation Army in Gabon to preach the message of "Christ crucified and risen for the salvation of those who are lost in sin…nothing more, nothing less."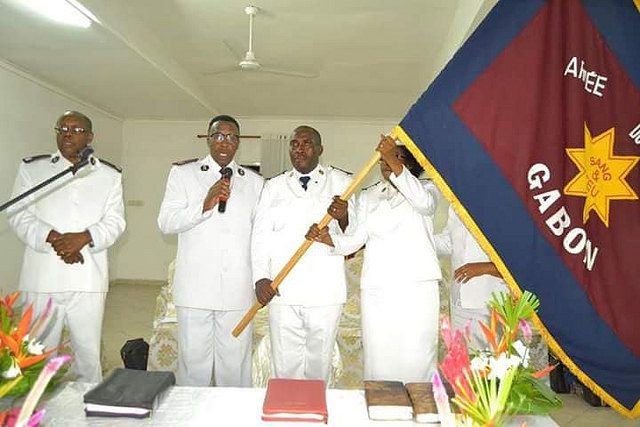 The International Secretary for Africa reminded the people of Gabon that, as the work of The Salvation Army begins officially in their country, it is important that Gabonese Salvationists remember that Jesus Christ will build his Church, not mere men and women. The Salvation Army in Gabon, he said, must be built on a foundation of substantial depth so that it is solid and unyielding. Emphasis must be placed on the teaching of the word of God and fulfilling the Army's mission.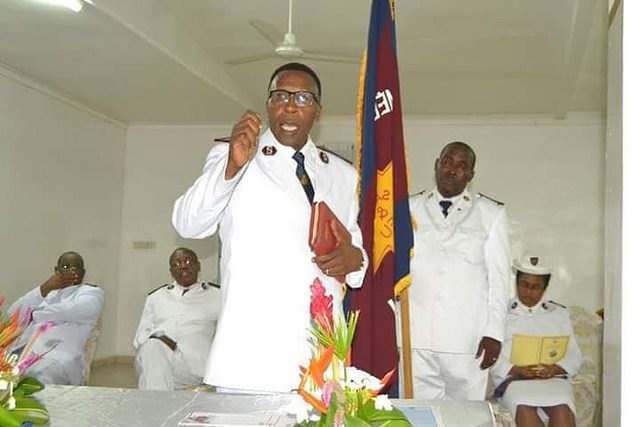 Benjamin Mnyampi presented the Gabonese Salvation Army flag to Onal Castor who, in turn, handed it over to the officers in charge of the work in Gabon, Captains Alexis and Irma Zola. The international secretary offered words of prayer and the Salvationists and friends of Gabon responded joyfully. The Zolas took the flag and marched while the Salvationists followed around the hall, saluting and cheering.
The Mnyampis also enrolled two senior soldiers six junior soldiers and dedicated to God five babies.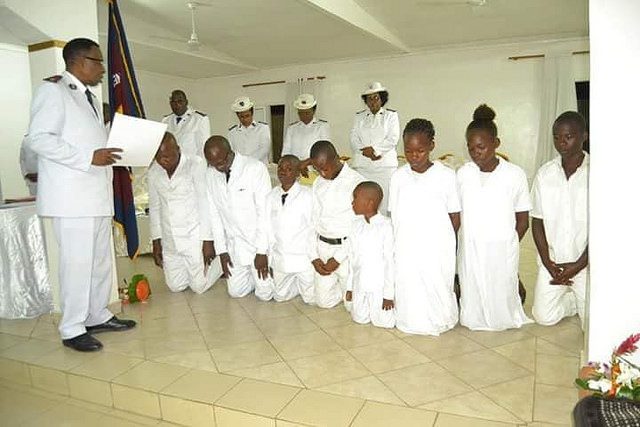 The ceremony was enriched by music from Gabon's Salvationists, including the songsters, home league singers and timbrel brigade from Libreville Outpost. Music was also provided by the Congo (Brazzaville) Territorial Band, territorial songsters, home league singers and timbrel brigade.