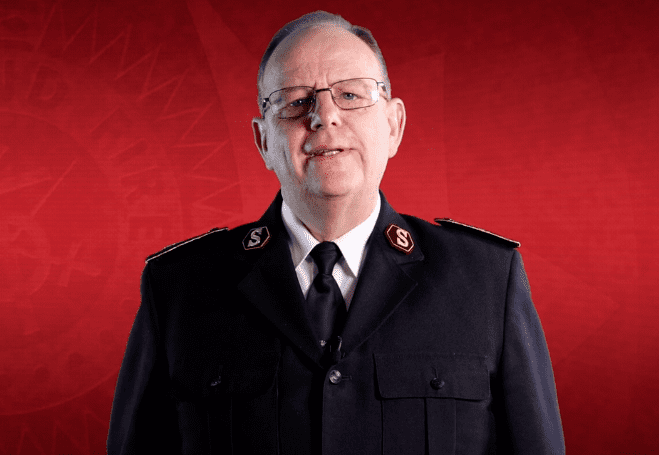 The Salvation Army international leader thanks 'Army of Volunteers'
General André Cox, world leader of The Salvation Army, expressed appreciation to the many thousands of people whose "selfless contributions" enable the movement to "mobilize in the fight against injustice around the world."
His message of thanks coincides with the Dec. 5 observance of International Volunteer Day, designated as such by the United Nations. The video message has been posted across social media, recognizing the numerous ways in which people worldwide—in the 128 countries where The Salvation Army is officially recognized—get involved in supporting the international church and charity.
"I thank you for your time, your expertise and your compassion in helping others—especially those experiencing hardship and injustice," the General said. "Around the world, and in times of crisis, you serve your local communities, providing support and relief to countless people in need, each with his or her own individual story."
Citing the aftermath of the damaging hurricanes that hit the Caribbean, Mexico and the southern United States in 2017, the General noted that volunteers were "quickly on the scene, distributing drinks and food as well as emotional and spiritual support." He then mentioned the response to civil unrest in Mindanao, The Philippines, in May, where volunteers "helped provide temporary shelter to hundreds of displaced families."
To mark International Volunteer Day, the General surprised Salvation Army volunteers by thanking them personally via Twitter (@GeneralAndreCox). In a series of tweets—using the hashtag #InternationalVolunteerDay—he commended people like 9-year-old Brooklyn, who has collected more than 200 backpacks for The Salvation Army to distribute to children in need in the Kansas City area.
#InternationalVolunteerDay: Thank you @AmandaStew32 and Brooklyn from Kansas City, MO – a very special 9-year-old volunteer @SalArmyMidwest. She collects backpacks for @SalArmyMoKan to distribute to school children in Kansas each year – 200+ this year! https://t.co/xeLYvlwJ5m

— General André Cox (@GeneralAndreCox) December 4, 2017
He also said "danke" to Jacky and Birgitt, two German women who help their local Salvation Army in a variety of ways from serving in the community café to assisting with accounting. And it was "usind tak" to Melisa, a young person from Denmark who has given up a year to volunteer with The Salvation Army in Nuuk, Greenland.
Realizing he cannot thank everyone personally, the General concluded his video message by addressing the "Army of volunteers," acknowledging: "You all play a vital role in The Salvation Army and for that I thank you. God bless you all."
The General's International Volunteer Day message can be watched and downloaded via the IHQ Communications Vimeo channel.