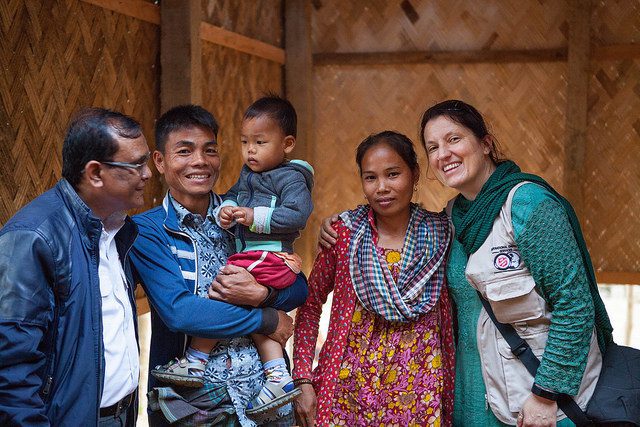 Salvation Army helps Bangladesh rebuild after landslides
The area was until recently unreached by The Salvation Army.
By Samuel Shearer –
The Salvation Army is helping people to rebuild their homes in a remote region of Bangladesh. The Rangamati Hill Tracts, a tribal farming area on the border with India, was until recently unreached by The Salvation Army. However, when hundreds of people lost their lives and countless more lost homes and livelihoods in a freak landslide in 2017, the Bangladesh Command responded without hesitation, putting forward proposals that have now been agreed to by local authorities.
With the assistance of local government and community volunteers, and working in conjunction with The Salvation Army International Emergency Services, 150 of the neediest families were selected to receive materials with which they can rebuild their homes. International standards for safe and sustainable housing are being used to ensure that the people of Rangamati need not live in fear that such a crisis will happen again.
"I never believed that someone would give me a new home," said one local, holding his infant son. "But here it is. Without this help, I don't know where we would be." He explained that he and his wife owned a small shop but that it and their home were washed away when landslides destroyed their tranquil valley community.
"Community is such an important part of the culture here," said Victor Mondel, Project Officer for The Salvation Army Bangladesh Command. "The people were ready and willing to help one another, they just lacked the means to do so."
This project—made possible with donations from The Salvation Army in Canada and Norway, and the USA-based Salvation Army World Service Office—is the first step in a burgeoning relationship with the people of Rangamati.