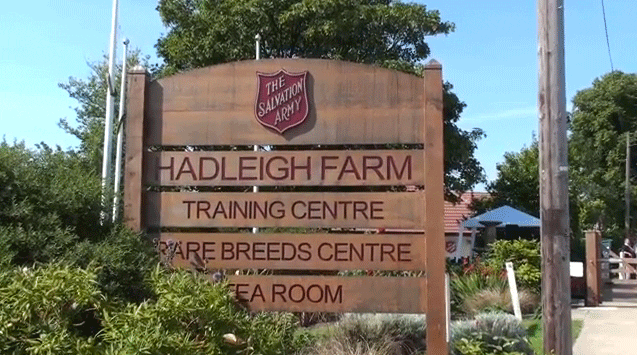 Salvation Army Farm Gears Up for Olympic Host Role with International Mountain Bike Event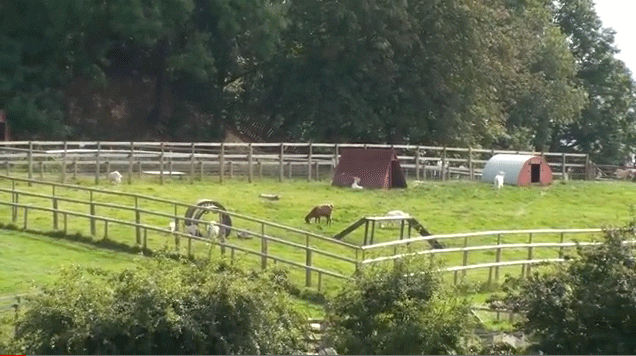 The Salvation Army's Hadleigh Farm, in Essex, UK, stepped up its preparations for the 2012 Olympic Games by hosting an international mountain bike competition on Sunday 31 July. The competition was a trial run for when the venue hosts the Olympic mountain biking in August 2012.
The sold-out Hadleigh Farm Mountain Bike International attracted more than 4,000 spectators to see 82 of the world's top mountain bikers get to grips with the London 2012 course. France's two-time Olympic champion Julien Absalon won the men's race and described the course as 'difficult technically and also physically'. The women's race was won by Catharine Prendel from Canada.
The mountain bike course sits on part of The Salvation Army's 900-acre Hadleigh Farm, which has a long history of helping unemployed people and adults with special needs into training and employment. The land was bought in 1890 by Salvation Army founder William Booth as the location of a farm and training centre to help poor people from industrial London.
Today the site includes The Salvation Army's Hadleigh Employment Training Centre – providing employment and life skills for a wide range of vulnerable adults – as well as tea rooms run by the trainees which are open to the public and a rare breeds centre that attracts thousands of visitors a year. Trainees from the centre helped to make signs for the viewing area of the mountain bike course.
The Salvation Army and Essex County Council are developing legacy plans for the course to ensure not only a great event in 2012 but also long-lasting benefits for the local area and community.
A short video clip about the event and the work at Hadleigh Farm can be found by clicking here. Find out more about Hadleigh Farm and its association with London 2012 at www.salvationarmy.org.uk/london2012