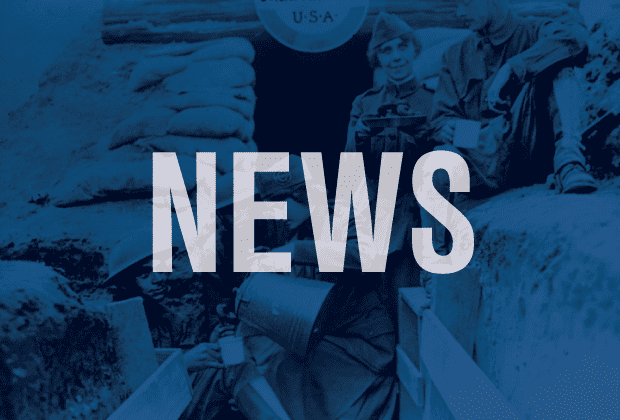 Salvation Army extends help to shutdown-affected Americans
A lapse in SNAP benefits increased the strain on many food banks.
The longest government shutdown in U.S. history is officially on pause after President Donald Trump announced his support for a plan to temporarily reopen the government, but the effects of the five-weeklong impasse could linger for millions of Americans.
For one, many low-income households could run out of their Supplemental Nutrition Assistance Program (SNAP) benefits before the end of the month. Because the U.S. Department of Agriculture did not receive funding during the shutdown, the department was forced to disburse February SNAP benefits two weeks in advance, meaning an estimated 15 million households will have to make that money last for at least five weeks.
A new report estimates roughly 90 percent of SNAP households will experience a more than 40-day gap between SNAP payments—placing additional strain on charitable organizations across the country, many of which are already strapped.
In a survey conducted by The Salvation Army National Social Services Department of more than 200 individuals working in the field for The Salvation Army, over 40 percent of respondents cited "food" as the shutdown's most significant impact on their respective programs. More than 50 percent of respondents similarly expected food to have the biggest potential future impact on programs.
As the crisis entered into its fifth week, The Salvation Army National Headquarters announced that each of the four U.S. territories would receive a matching grant of $62,500 for direct financial assistance to federal employees in need. Yet, many communities took it upon themselves to jump into action and start meeting needs shortly after the shutdown went into effect.
The Chicago Metropolitan Division provided meals for all working TSA agents for the duration of the government shutdown, during all three shifts at both O'Hare and Midway airports.
"Of course we are here to make sure these individuals don't have to worry about food while they're working," said Major David Dalberg, Director of Emergency Disaster Services in the Chicagoland area, at a meal service. "But we're also here to listen if people need to talk. This can be a time of uncertainty and we want to show our appreciation for all they're going through, and a sense of hope and better days to come."
In several locations, weekly food pantries expanded to run Monday through Friday.
"We just want to be available to those workers who may need a little bit of extra help with food," Jeff Smith, Community Relations Director for The Salvation Army in Springfield, Missouri, told KY3. "We want to help people, and we realize this is kind of a special circumstance for those individuals."
Other communities, like Port Angeles, Washington, found creative ways to serve with the resources on hand. Home to a Coast Guard Air Station, a Border Patrol Station and a national park, Port Angeles was filled with federal workers feeling the shutdown pinch.
"We were trying to decide—what would be the best way to help these families?" said Port Angeles Corps Officer Major Barbara Wehnau. "They're trying to make life as normal as they can, but they have to cut back to make things work."
Wehnau and her staff didn't have funds earmarked for rental or utility assistance, but they figured they had toys leftover from their Christmas distribution event. They could at least help families with children celebrate their kids' birthdays.
"It's kind of unique to what everyone else is doing," she said. "We had a lady whose husband was active Coast Guard come in with her daughter, who was turning 6. And we were able to send her daughter home with an LOL doll. They were so happy. The mom said, 'We'll do something more for your birthday when your daddy gets paid.' They were both in tears."
Looking ahead, President Trump said he is ready to shut down the government again Feb. 15 or "use the powers afforded" to him if lawmakers and the White House are unable to agree on a plan to fund a border wall. If that happens, it could once again threaten SNAP benefits beyond the month of February, and in turn, impact emergency food networks across the country.
As Lt. Matt Degonia, Corps Officer in Cape Girardeau, Missouri, told KFVS12, no matter the outcome of the negotiations in Washington, The Salvation Army would do its best to offset the gap.
"It's kind of a cascading effect," he said. "Obviously we are going to help people as much as we can."