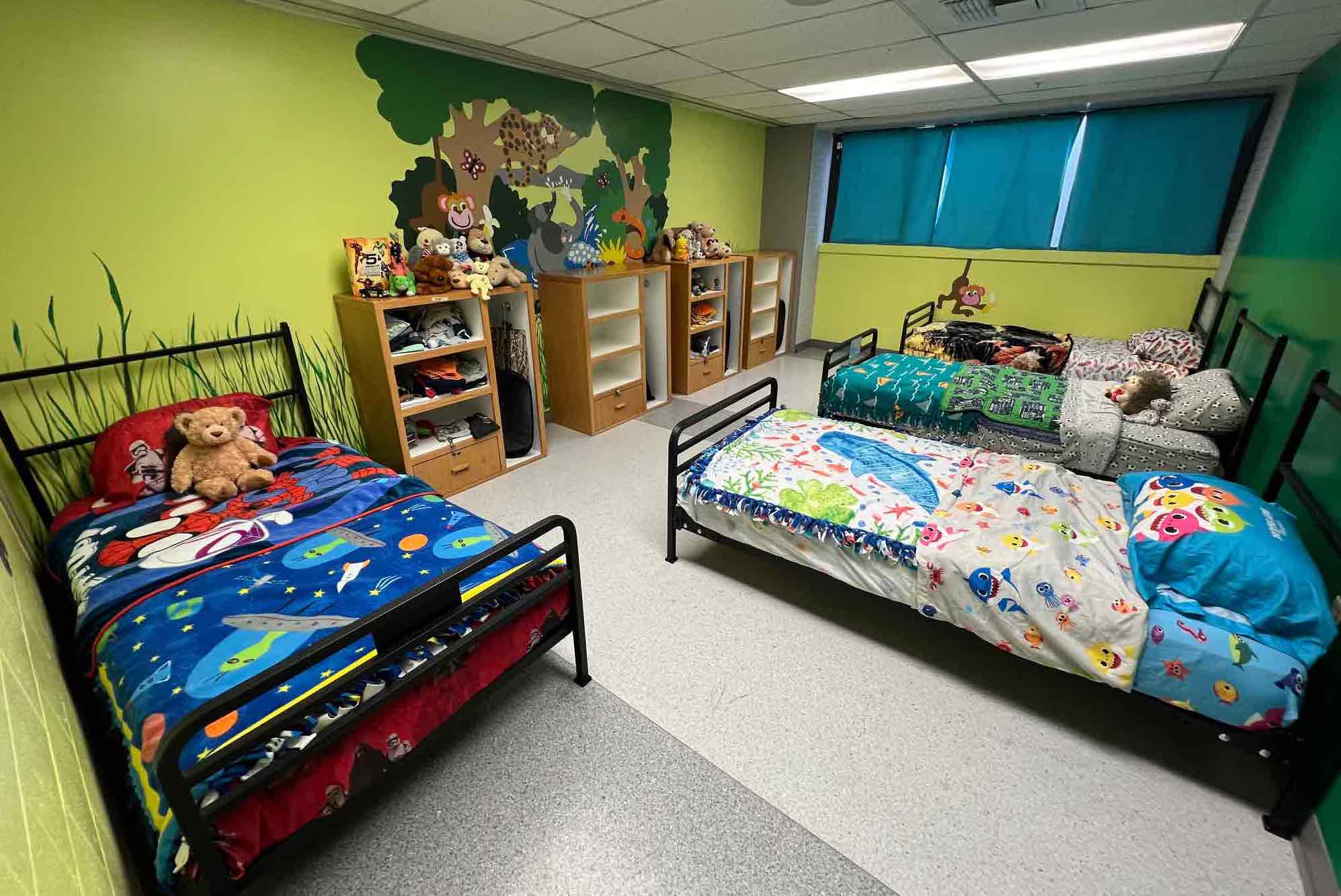 Salvation Army emergency foster care facility celebrates 21 years in Spokane
Sally's House provides love, security and guidance to children coming from abusive and dangerous household environments in Eastern Washington.
When children residing in Washington experience physical or sexual abuse, neglect, abandonment and criminal activity in their homes they are often removed from the environment by Child Protective Services (CPS) or law enforcement. But what happens next?
Many children ages two to 12 arrive at Sally's House, an emergency 90-day foster care facility at The Salvation Army Spokane Citadel Corps, and the first of its kind in Eastern Washington.
When children arrive at Sally's House, they are guaranteed love, care and encouragement from the dedicated staff and volunteers eager to take them in and treat them as their own.
"They're coming from crisis and turmoil," said Becky Hoogstad, Sally's House Program Manager. "Whatever is going on, they really have no structure. Sometimes it is an adjustment for the kiddos, but from the moment they walk through the door, we really strive to let them know we want them here, that they're safe, and we care."
This committed love and support has been provided to more than 7,000 children since Sally's House opened in May 2002. And this year, May 18 marked 21 years of operation, which called for celebration.
The "birthday" party brought together families, donors, media personnel, Spokane Corps Officers Majors Ken and Jenni Perine, employees, advisory board members, and Northwest divisional leaders Lt. Colonels Cindy and Tim Foley, to reflect on the impact Sally's House has made over the years.
Before the birthday bash even began, nearly $40,000 had been raised.
"It was a happy and wonderful event that celebrated Sally's House and fundraised for its continued operation," Hoogstad said.
Cake, balloons and singing of the birthday song made for a complete 21st birthday occasion for the program.
Among the festivities, artwork created by 19 of the children currently living at Sally's House was on display.
According to Hoogstad, painting and crafts are some of the activities that give the children structure while offering creative outlets during their stay.
Books, toys, clean clothes, personal toiletries, scheduled meals, instruction on life skills, daily tutoring, supervised visitations, transportation to school or preschool, and on-site counseling evaluations are also provided to the children.
When kids complete homework or display good behavior, they receive beads they can exchange for prizes at the "Kid's Cave." This method allows them to learn independence and the power of making choices—something many of them have not had experience with.
For Hoogstad, there's a clear difference in the children from the time they arrive to the day they leave. "We also really strive to make an effort as far as clothing and appearance," she said. "We want them to feel good and know they are valued."
Once kids complete their stay, case management processes determine the next steps. Some children return home if the parents are deemed capable, some to alternative relatives, and some continue through the foster care system, many requesting to come back to Sally's House.
At the birthday party, Hoogstad showed the audience a book that contains information on each child who has gone through the facility.
"While it is not the Book of Life, it seems almost sacred," she said. "It serves as a book of belonging for every child that has walked through our doors."
One 11-year-old girl returned to Sally's House and recalled a stay she had when she was six. After remembering the rules and the Kid's Cave, she said, "That was here? I remember this place. I had so much fun with that doll I got from the store. I remember being here—I was here with my brother, I thought that was a dream!"
Motivated by the love and care for at-risk children, Hoogstad and Perine are eager to make improvements and adaptations to the facility to ensure continued child safety and enjoyment.
"We are always looking at ways to adjust and improve for the kids coming in," Perine said. "We took a large bedroom and made it into three smaller, more individualized rooms to adjust for the kids' comfortability during their stay."
With the last major renovation occurring in 2014, Perine said they hope to renovate the dining hall next to accommodate its multipurpose use of meal times, crafts and homework.
"In a perfect world, I'd love to expand Sally's House to be able to take in more kids and provide more services," Perine said. "Funding is always the biggest need."
For Hoogstad, helping to create a sense of safety, security and love for the kids is most rewarding.
"For me, it's been life-changing," she said. "Whether it's helping with laundry, cooking meals, reading a book or building a Lego creation, it's wonderful to step-in and be the adult who can offer these little things that some of them have never experienced."
---
Do Good:
Listen to Becky Hoogstad, Sally's House Program Manager, share how The Salvation Army offers emergency foster care in Spokane, Washington.
How do we treat everyone with love and kindness, as if they were our neighbor? Get the Do Good Family Roadmap and take a 4-week journey for families in how to be a good neighbor. Follow the guide to see what the Bible says about the art of neighboring and take tangible steps together on your printable roadmap to be a caring, helpful, welcoming and supportive neighbor right where you are.
Are you best suited to join the Fight for Good in disaster relief? Mental health? Social justice? Take our What's Your Cause quiz and discover where you can make the biggest impact today.