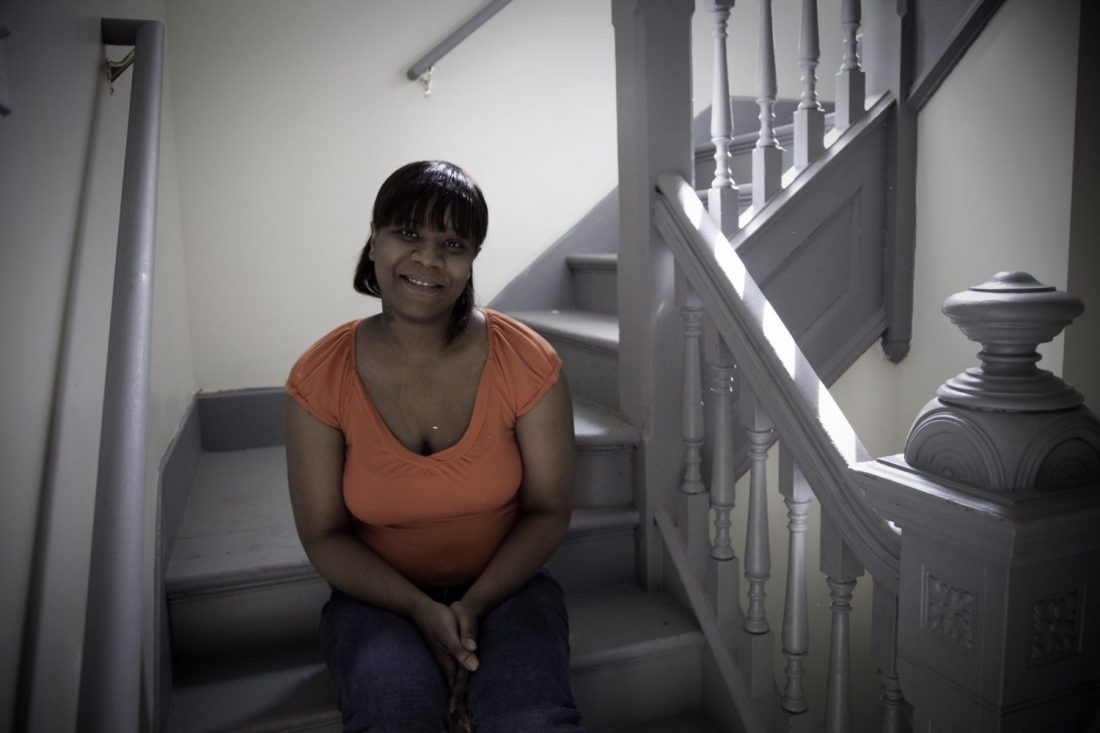 Salvation Army brings hope to survivors of Colorado apartment fire
On April 11, a fire at the Sunridge Apartments in Avon, Colorado, left multiple residents displaced, including Axel Lloyd and his fiancée Kaylie Kierstead. They had just closed on their condo at the complex three weeks prior. 
"It was quite a shock," Lloyd said. "We didn't know what to do." 
After arriving at their home later in the evening, they discovered what had happened and called the police. That is when they found out that The Salvation Army in Vail Valley—along with the local Red Cross—was connecting those affected by the fire with temporary hotel lodging. 
Lloyd and Kierstead stayed for a night at the hotel and thought everything would be taken care of with their insurance, but they found out that was not going to be the case.
"When it became clear the scope of the damage…and when I started understanding my coverages, I realized we could be in trouble pretty quickly because the mortgage is going to continue," Lloyd said.
They reconnected with The Salvation Army to see how they could help, and after they secured housing for the time being, they received news from their landlord that The Salvation Army has paid for two months of their rent. 
"[It] is really amazing," Lloyd said. "It's going to help us big time." 
Lloyd and Kierstead were among the four households that The Salvation Army assisted with rent on permanent housing solutions as they waited for extensive repairs to their homes at Sunridge Apartments. 
In addition to covering initial hotel lodging costs and working with residents to secure more permanent housing, The Salvation Army in Vail Valley also connected them to resources like food, Walmart gift cards to cover necessities and more. 
"That's just been helpful to knock down on the grocery bill right now as we're trying to save everything we can for the scope of the [home repair] project," Lloyd said. 
They were able to help eight households, totaling 22 people, with services—many of whom are part of the labor force of the community, according to Salvation Army Vail Valley Coordinator Tsu Wolin-Brown. 
"We value our workforce—the people who are the backbone of the economy—and we want to keep them on their feet," Wolin-Brown said. 
While The Salvation Army is known for its response to large-scale national disasters, the impact of the Vail Valley service unit's effort in this fire shows the significance of the organization's presence in local disasters as well. 
Wolin-Brown said the Vail Valley Salvation Army has responded to other similar local disasters in the past. 
"Even though we're little, we're mighty," she said of the Vail Valley's response to situations like these.  
Its support during the fire at the Sunridge Apartments left a lasting impression on the residents helped, such as Alba Flores—who, along with her family, didn't have a place to live after the fire.
"When I found out about the fire, I was devastated because we had lost almost everything and didn't have a place to live," Flores said.   
The Vail Valley Salvation Army helped her find a home—despite the competitive housing market in the area—and provided rental assistance.  
"They helped me find an apartment to live in because I couldn't find any housing," Flores said. "There wasn't anything available. The Salvation Army did the impossible to find a place for me to live, and helped with everything I needed." 
Having that support in the community from The Salvation Army was invaluable to her—especially as a single mom. 
"I felt very supported," Flores said. "I'm very grateful to The Salvation Army personnel who were by my side to help." 
Lloyd echoed his gratitude to The Salvation Army Vail Valley's community support during this time. 
"It felt really good [to have that support], and they've gained a lifetime supporter," Lloyd said. "It made me feel secure and hopeful and it just validated our choice in why we bought a home here. This is a community that cares. This is a community that's here when you need them."
---
Do Good:
What cause best fits your personality?

Take our quiz

and discover where you can make the biggest impact today in the Fight for Good. 

Tell people who you are, what you're passionate about and why you care. Find confidence, healing or simply the satisfaction of finding your voice, owning your story and sharing it with others.

Sign up for our free email course

and get started today.

 

You can make an impact in the Fight for Good with whatever time and skills you have. Whatever your interest, there is a

you-sized

need for goodness in the world.

Get the guide on How To Be An Impactful Volunteer

and get in the Fight for Good today.