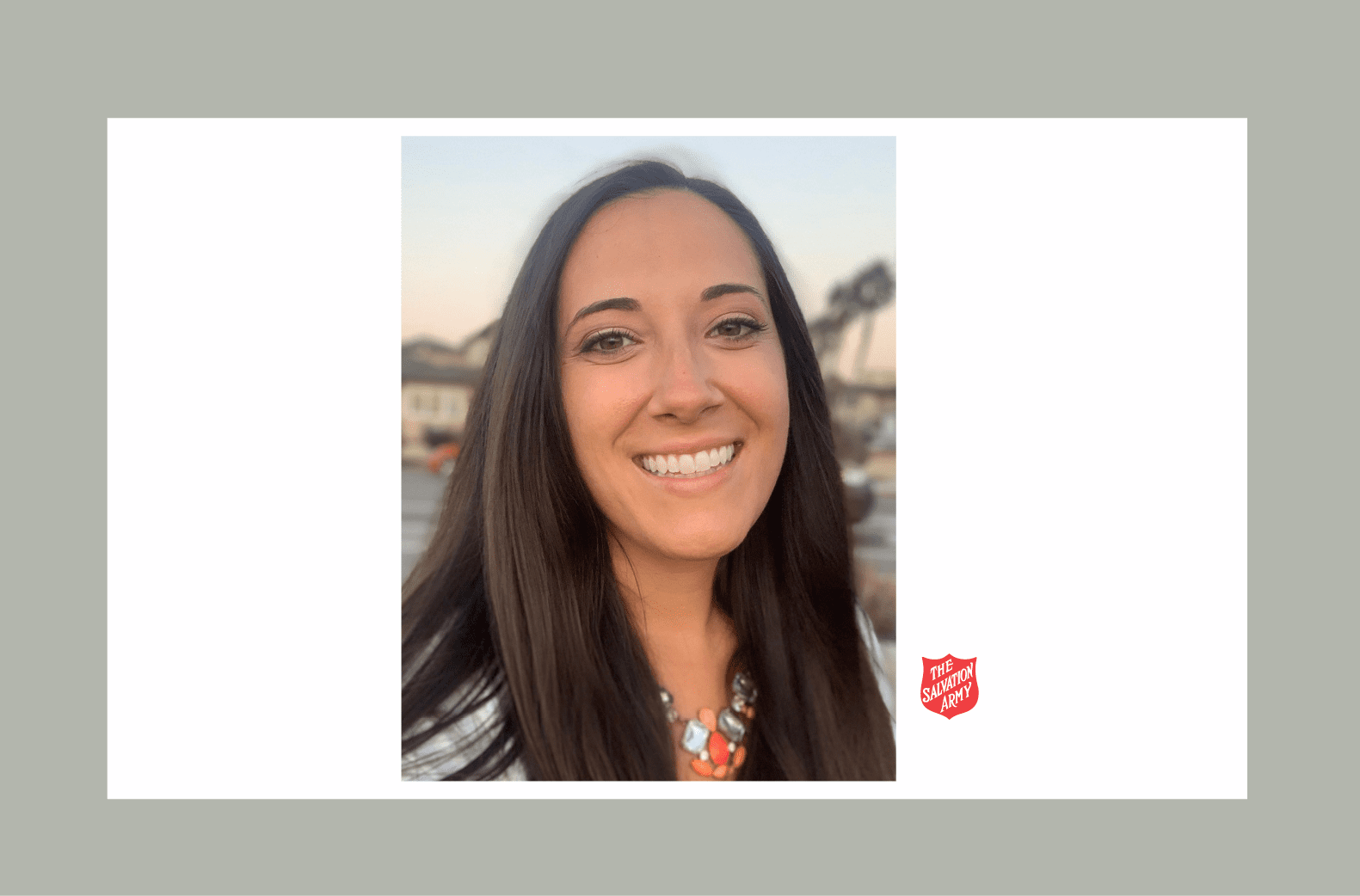 70: How The Salvation Army is responding to need and rescuing Christmas with Sabrina Kiser
Consider for a moment that you lost your job at the start of this global pandemic. You had a good job. Last New Year's Eve you never could have expected to be unemployed. But now you are. Your usual expenses are still due and while you now have no income, you've also added new needs—like health insurance. You know this Christmas won't be like it was last year, but can you really not buy any gifts for your child?
It's a sobering reality that so many Americans are facing this year.
And as some have said, it's a disaster without the cleanup. We're in month nine of the ongoing hurricane.
So while we've heard again and again this year that the need is greater, we know that need is personal. It touches individual lives—many who have never needed assistance before.
Sabrina Kiser is the Director of Social Services for The Salvation Army in the western U.S. She oversees initiatives like The Way Out, a plan to double The Salvation Army's impact on homelessness by 2024. And this year, she has supported the significant expansion of feeding and sheltering in response to COVID-19.
In just the 13 western states, The Salvation Army has provided more than 5.5 million meals, beverages and snacks and some 600,000 nights of lodging since mid-March.
You may remember Sabrina from episode 19, sharing her work on Capitol Hill with The Salvation Army's National Headquarters to engage policymakers in The Salvation Army's fight against poverty.
Well, now she's out West and she's back on the show today to explore need from all angles—as the pandemic hit, the outlook right now and as The Salvation Army prepares for what's to come—especially as we're currently out to rescue Christmas.
Show highlights include:
How The Salvation Army has responded to needs this year: Reorganized the entire process, changed how we served, what services we provided, and who was helped

What are the biggest needs right now: Groceries, wildfire recovery and assistance 

How The Salvation Army measures service: Counting systems, data collection

Who is being served for first time: Hospital workers, first responders, individuals waiting for assistance and unemployment

Creative ways partners have helped: Governments have helped put up money for hotels and motels for those experiencing homelessness; School districts have helped feed children; Dignity health helped purchase food heating and storage

How The Salvation Army is preparing for long-lasting needs: Seeking partners helping with evictions, other specific needs

What is the state of hunger and what is The Salvation Army doing: Changing policies to adapt to needs, helping to fill in gaps for food banks that would not be able to stay open beforehand   

Effect of federal funding programs ending: Getting funding out as quickly as needed  

This year's effect on homelessness response: increase and deepen services, more long-term case management, safety and hygiene protocols  

Rescue Christmas operation: Ensure parents have something for their kids to open on Christmas

Greatest need right now and how to help: Donations

One thing someone can do today to help rescue Christmas in their own community: Help people become aware of what The Salvation Army can do for them     
Good words from Sabrina Kiser in this show:
"There are people who have never needed assistance who are coming to our doors regularly and they don't know how to navigate the systems that help with feeding, that help with rental assistance. We are really helping those folks get what they need."
"It lifts their spirits to know that someone cares about them."
"There are things you don't think about that are really huge needs."
"We need to continue to feed at this level because the need is still so great."
"There is something extremely dignified and loving for parents in getting their kids Christmas presents."
"For those of us who have more means, we don't recognize the deep impact of not being able to give your kids something on Christmas morning to open."  
"It's been a really hard year, just be kind to other people. I think that's a big thing that people are really responsive to right now, is just genuine kindness and those small pieces of assistance." 
Additional resources:
Download this episode wherever you get your podcasts. Find show notes for this episode and more at caringmagazine.org/podcast.  Connect with Sabrina Kiser via The Salvation Army.
[button color="yellow" size="normal" alignment="none" rel="follow" openin="newwindow" url="https://podcasts.apple.com/us/podcast/the-do-gooders-podcast/id1462063355″]SUBSCRIBE AND LEAVE A REVIEW[/button]