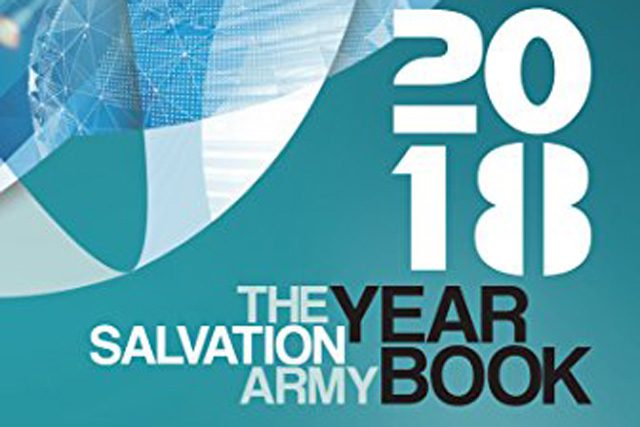 Salvation Army 2018 Year Book released
The Salvation Army Year Book 2018 is now available in hard copy and as an e-book in full color, featuring photos, maps, statistics and information for an up-to-date snapshot of the church and charity's ministry in 128 countries.
In his foreword, "The Salvation Army – A Force for Positive Transformation," General André Cox reveals that he regularly meets people who have "no idea that The Salvation Army is involved in so many issues or programs or that it has such a wide geographic spread."  
Yet, in this resource, feature articles look at The Salvation Army's Accountability Movement (by Commissioner Robert Donaldson), women's ministries progress in Ukraine (by Major Annette Rieder-Pell) and the 150th anniversary of Salvation Army publications (by Steven Spencer). An article by Ellen Ester Nelson about "The Whole World Mobilising" initiative is accompanied by six pages of vivid photos.