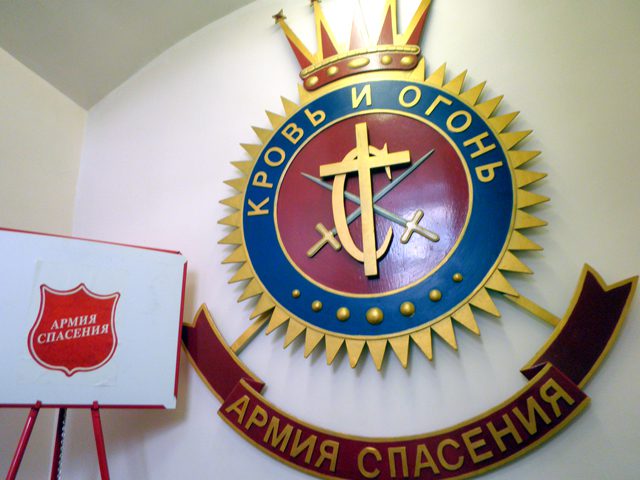 Russia Command announced
The Salvation Army in Russia will transform from a division to a command.
The Salvation Army International Headquarters announced General André Cox's decision to create a Russia Command in the Eastern Europe Territory, to begin operations Aug. 1. Presently the Army functions there as the Russian Division. Command headquarters will be in Moscow, with the territory transferring its headquarters from Moscow to Chisinau, Moldova.
Lt. Colonel Alexander Kharkov, an Eastern Europe Territory officer currently serving as territorial chief secretary, is appointed officer commanding of the Russia Command.
Kharkov told New Frontier Chronicle he was "optimistic and happy" when he heard that Russia will be a command.
"I hope that this will help to promote our ministry and mission of The Salvation Army in Russia and open up new opportunities," Kharkov said.
The Eastern Europe Territory, led by Colonels Rodney and Wendy Walters, contains Georgia, Moldova, Romania, Russian Federation and Ukraine. According to The Salvation Army 2015 Yearbook, the territory has 47 corps, with 12 in Russia; 1,622 senior soldiers; 877 adherent members and 355 junior soldiers. The Army's ministry in Russia includes services to people experiencing homelessness, feeding programs, clothing distributions, HIV/AIDS outreach and support, and older adults' support groups.
Kharkov said, "Continue to pray for our brothers and sisters in the countries of Eastern Europe with which we remain good neighbors, partners and co-workers on God's field."