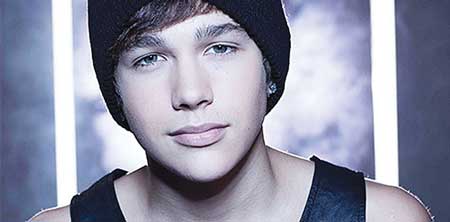 Rocking the Red Kettle
Annual concert adds a new twist this year.
Kelly Rowland, Bean, Coco Jones and headliner Austin Mahone will perform at this year's fourth annual Rock the Red Kettle at Universal City Walk's 5 Towers in Los Angeles Dec. 7.
"The Salvation Army does so much good for so many, and it's important to help the next generation continue the organization's legacy of helping people in need," said Ned Specktor, the show's producer. "We do that with the Rock the Red Kettle concert, and this year's show takes fan interaction to a whole new level."
By joining the Online Red Kettle teams of Mahone, Jones or Bean, three lucky fans will win the chance to fly to Los Angeles with a guest to attend the concert and meet the performers. Eight more participants will win the opportunity to virtually connect with Austin Mahone before the show.
Recently, Mahone spent time with kids at The Salvation Army Miami Shelter, helping the kids decorate the shelter for Christmas and he left behind a few gifts of his own for them.
"I had a blast hanging out with the kids in Miami," Mahone said. "They all had such great attitudes, and their enthusiasm was contagious. I was honored to be part of this great cause and can't wait to perform for my fans on its behalf."
The Universal City Walk concert will raise awareness of The Salvation Army's 123rd annual Red Kettle Campaign, the oldest charitable fundraiser of its kind in the United States. Money raised during the campaign helps the Army serve 30 million of America's most vulnerable through an array of programs including food for the hungry, shelter for the homeless and toys for children.
"Rock the Red Kettle is such an exciting way for The Salvation Army to engage with the next generation of donors," said Major Ron Busroe, national community relations and development secretary for The Salvation Army. "We look forward to bringing fans some energetic musical performances while also highlighting the importance of giving back during the holidays and how they can get involved with The Salvation Army."