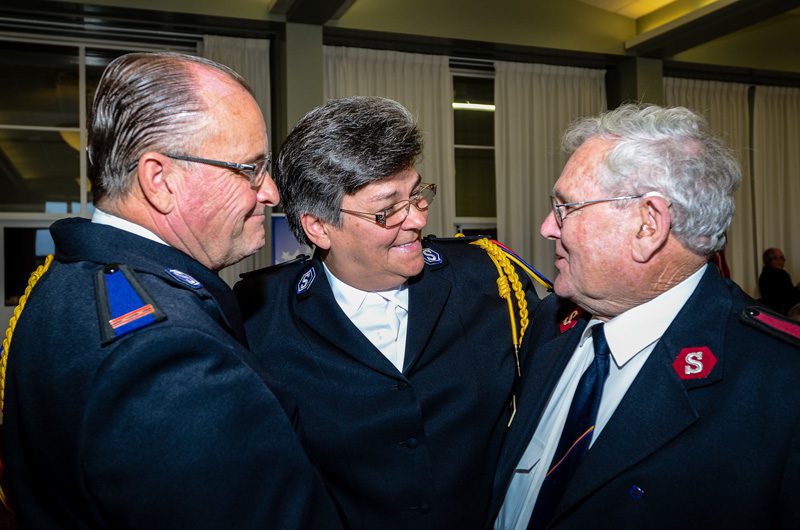 Remaining true
When Richard did arrive, she told him he could only visit the kids one day a week. Edith said each time he visited she would do a "proof and search" to ensure he had proof of employment, a bank account, driver's license, and registration. She also checked his pockets and car for drugs. In time, she began to occasionally go with Richard and the kids to dinner or shopping.
"He understood my reactions were in direct relation to his previous actions," Edith said. "We took time to talk about things—things I did and things he did. Richard had shown himself to be a repentant man who had turned from sin to God."
"When you live in that world you can justify everything you do. But when you come clean there is no justifying, there's right and wrong. When you try to paint a picture with justification, it just smears."
Edith said while forgiveness happened over time, trust was different.
"To take the old hurts and put them away was easier than trusting again," she said. "Whatever Richard learned from the ARC, one thing was apparent: he understood he needed to show me, not just say it—do it. If you want to have trust, you need to give trust."
Richard gave Edith control of their money, bank account, car and bills. She said she built the budget and decided how to spend their income. Edith said they would discuss everything, but the decision would ultimately be hers.
"That doesn't mean we didn't argue about choices; we did," Edith said. "And it also doesn't mean I didn't go overboard with selfish pursuits; I did. But we grew again by keeping God in the middle of things."
As a couple again, the pair began attending The Salvation Army Murrieta Corps in 2000. Seven years later, compelled to become officers—ordained ministers of The Salvation Army—Richard and Edith graduated from the Army's College for Officer Training. They now work as chaplains at the Stockton ARC, helping others struggling with the same issues they once did.
"I went from being a felon to where I'm at today and if that's not God working in our lives, I don't know what else to say," Richard said. "I don't deserve anything I have; it's just a whole different life today. We're in awe here…We're blessed."
Edith echoes Richard's sentiments and realizes how far they have come together.
"I made a promise to Richard that's true, but I made a promise to God and I needed to be tough about that," Edith said. "You know people are so quick to say, 'Oh forget it, I give up,' but when you stand in front of God and make that promise, you're not so quick to give up."
Together, Richard and Edith have three daughters and three granddaughters.
"I have a man who walks the path of salvation with me and together we have an opportunity to help others find his path as well," Edith said. "What could be better than that?"