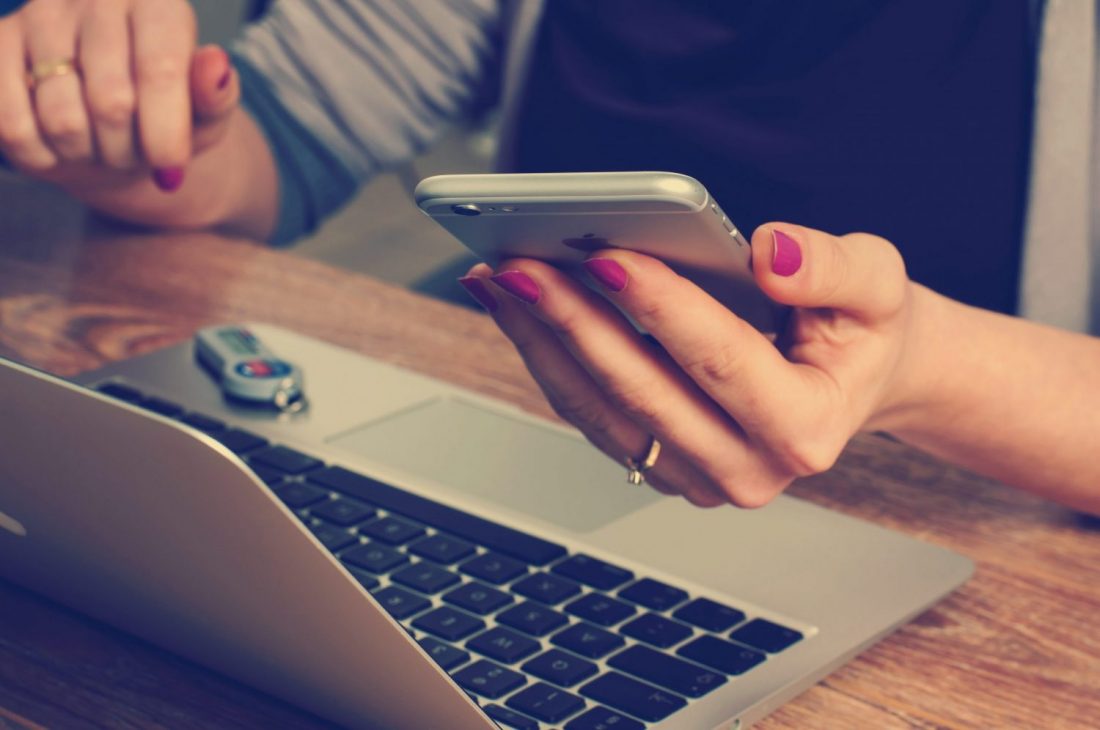 Reconnecting with the real world in the digital age
Well before the coronavirus pandemic, it was easy to get absorbed by our mobile devices, social media and other products of the digital age. Now, in the era of social distancing, giving in to these distractions seems almost inevitable as we try to find ways to pass the time and connect with one another from afar.
However, the negativity on social media can be draining, and the "Zoom fatigue" is all too real. So maybe it's time for a break from these stressful diversions. Maybe you need some time to turn the phone off and reimmerse yourself in the real world for a bit.
There's nothing wrong with that. In fact, it's healthy. We all need to recharge and destress every once in a while and really live in the moment doing things that bring us joy. Here are some ways you can do that: 
Soak in Scripture with Bible journaling
There are probably many emotions you're feeling right now as we navigate through life amid COVID-19—fear, worry, anger or frustration. Bottling it in doesn't help. You need ways to release what you're feeling and express yourself.
Bible journaling is a great way to do that. Find a piece of Scripture that resonates with you at this point in time, and gives you the encouragement to get through what you're feeling. Start with one of the verses on peace in the list. Use it as an opportunity to connect with God, pray and seek his guidance.
I've found solace in Bible journaling in the last couple of years, especially in uncertain times, and it gave me the reflection and peace I needed. I'm confident you'll find comfort in it, too.
If you want to start Bible journaling but don't know where to start, check out this post for some guidance.
Embrace the old school and write letters
Sure, video calls are nice for connecting with loved ones in real-time, but we've quickly learned how tiring they can be. The New York Times put it best, stating that the "quarantine has essentially dissolved the normal boundaries that once dictated social etiquette." 
In our attempts to maintain connectivity in a socially-distanced world, we end up getting more video calls than we can handle. So if you're feeling overwhelmed, but still want to communicate with your friends and family, revert to writing nice, old-fashioned letters.
It's a nice break from the taxing phone and laptop screens and allows you to really think about what you want to say to craft it into a more meaningful message. It'll also be a nice surprise for your recipients and make them feel special and loved. 
Spend quality time with your household
Make the people present in your life daily a priority. Focus your attention on the time you spend with them at home and make every moment count. Because it's not often that you have so many opportunities to connect with them in person, outside of your days off from work or school.
Share stories with one another at the dinner table from the important memories of your lives. Tell each other about the milestones that have really shaped who you are as a person today. In the process, you'll learn more about them, and they'll learn more about you.
Play games with your family members and roommates to bring some much-needed fun to your daily routines. Our current household favorite is "Freeze Dance." Just seeing that big smile on my daughter, Emma's face as she tries so hard to freeze when the music stops is priceless.
Take a stroll down memory lane by taking out the old photo albums
We all long for joy, especially right now. What better way to get it than to revisit the happy moments of our past? Take out your old photo albums and relish in the memories that still put a smile on your face to this day.
My dad did this recently as he cleaned out the garage and he sent me so many awesome photos to look at—from birthday parties to candid family moments from my childhood. It was a nice reminder of some of the great moments of my life that I was able to, in turn, share with my husband and daughter.
Get creative in the kitchen
With more time to cook at home comes endless opportunities for creativity in the kitchen—from trying family recipes to baking sweet treats. Practice those cooking skills, and expand your culinary horizons.
It's fun, and will get you in the habit of cooking at home more often. And you don't have to do it alone, you can ask others in your household to cook with you. One of Emma's favorite things to do is help me in the kitchen. Most recently, we made pizza and my father's traditional Chilean empanadas.
And if you're stuck on recipe ideas, try something on this list of the most-searched recipes around the world during COVID-19. 
There's so much you can do to disconnect from the technology we use on a daily basis–from practicing yoga and listening to music to reading a book and beyond. Just remember to clear your mind and really engage in the actual world around you.
---
Do Good:
Pick one of the ideas included here—Bible journaling, writing a letter, taking out the photo albums, cooking—and decide when you're going to do it. Put it on your calendar and plan for it.

See how you can get involved in the Fight for Good at

westernusa.salvationarmy.org

.

Did you know The Salvation Army served more than 23 million Americans last year fighting hunger, homelessness, substance abuse and more—all in a fight for good? Where can you help?

Take our quiz

to find your cause and learn how you can join in today.