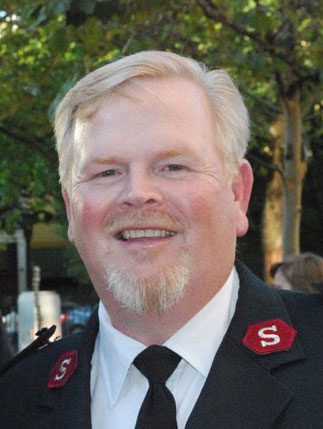 PROFILE: Meet Major Donald Gilger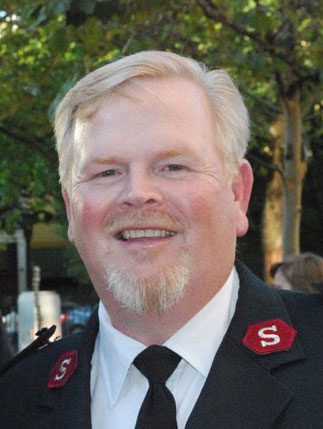 The West's new director for world missions and child sponsorship  
Major Donald Gilger first met The Salvation Army as a young adult in Spokane, Wash.
"His life was one that I wanted to imitate and I did by offering my life in full-time service as an officer in The Salvation Army," Gilger said of his corps officer, Major Bill Nottle. He entered training in 1984 with his wife, Ronda, as part of the Servants of God Session.
Now, Gilger takes up appointment as the director for the Western Territory's world missions and overseas child sponsorship and Major Ronda Gilger as assistant program secretary for corps ministries at territorial headquarters.
"We rejoice in the various corps and divisional appointments that we have been a part of," Gilger said. "After 30 years of faithful service I now get to enjoy the fruits of a life well lived for God."
He plans to carry on the work established by his predecessor Major David Harmon, who will take on a new assignment with his wife Major Linda Harmon in the Hawaiian and Pacific Islands Division.
"I want to be a bridge between the mission partners and the corps and divisions here in the Western Territory, offering to do whatever it takes to get projects completed with a servant's heart," he said.
His goals for the department include modernizing all world mission and child sponsorship materials to increase exposure and support, and to build 12 sustainable projects around the world with the territory's Partners in Mission.
"This is a unique opportunity in which we get to build mission projects that provide ongoing income through a particular business venture," Gilger said. "We all know the old story: teach man to fish as opposed to giving him fish."
He hopes to have all 12 sustainable projects producing measurable profit in five years leading to self-sufficiency.
"I know that is a high goal, but we serve a God who can do all things. Together we can build a sustainable mission vision," Gilger said. "My hope is that each of us will find a way to connect to this new global mission…until all know him."