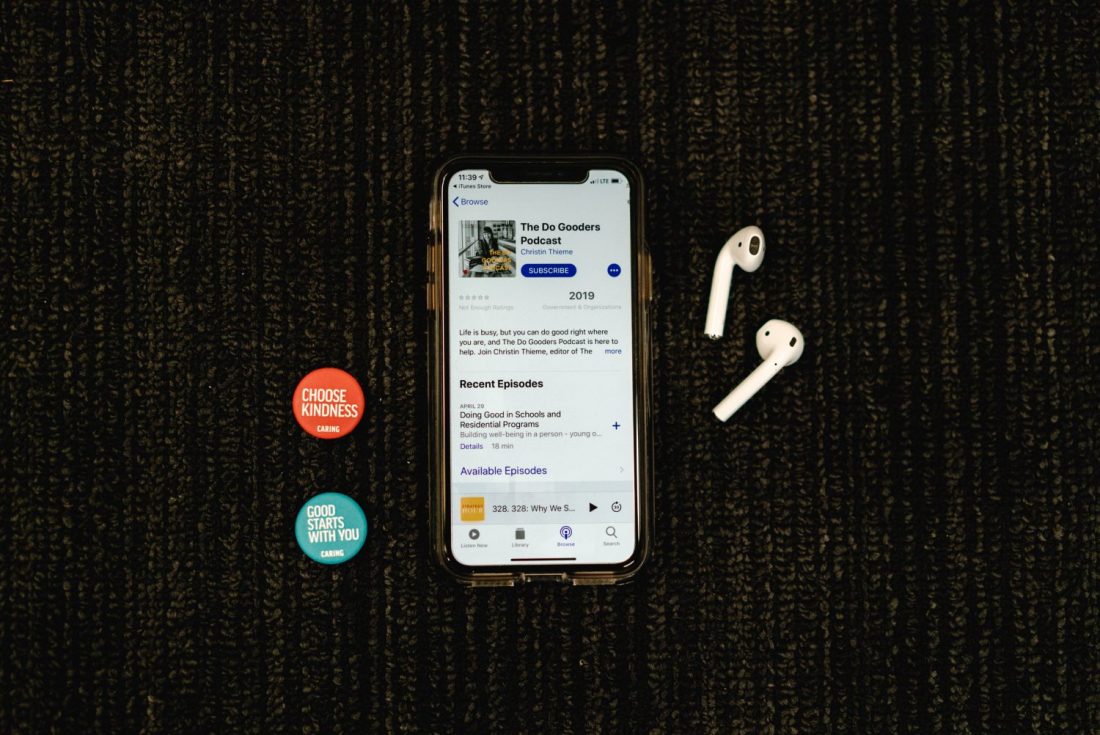 Join in the Do Gooders Podcast launch party—and win!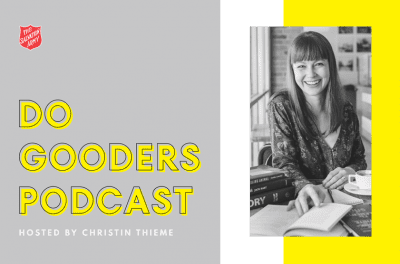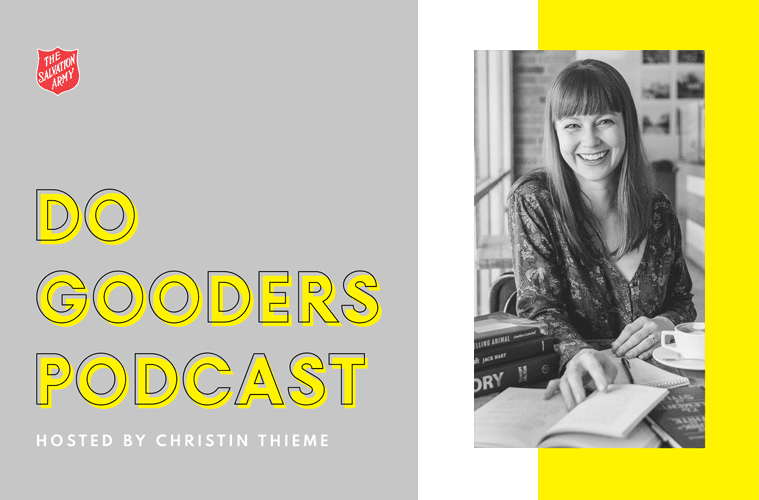 Caring has a new podcast and to celebrate, we're throwing a launch party!
Come June 10, you'll find three episodes in Apple Podcasts or wherever you download your podcasts. (Head over now to subscribe and listen to a trailer!)
What does it mean to do good? Where can we find joy around us? What is it really like to be homeless? These are the exact questions we'll delve into in our first three shows. See more about the podcast in this Q&A with show host and Caring Editor Christin Thieme.
A new episode will then drop each week featuring someone doing good right where they are. In the first few weeks, you can expect to hear from:
Captain Harold Laubach of The Salvation Army in Santa Cruz, California, on how we can navigate a way out of homelessness.
Rick Weissbourd of the Harvard University Making Caring Common project on five strategies for raising kind kids.
USA Western Territorial Commander Commissioner Kenneth G. Hodder on how The Salvation Army will double its impact on homelessness over the next five years.
Guy Fieri on how food makes us feel.
Mark Moore on how understanding the Bible better improves your life.
We hope you'll subscribe to the podcast and be inspired by what you hear.
But first…join in our launch party!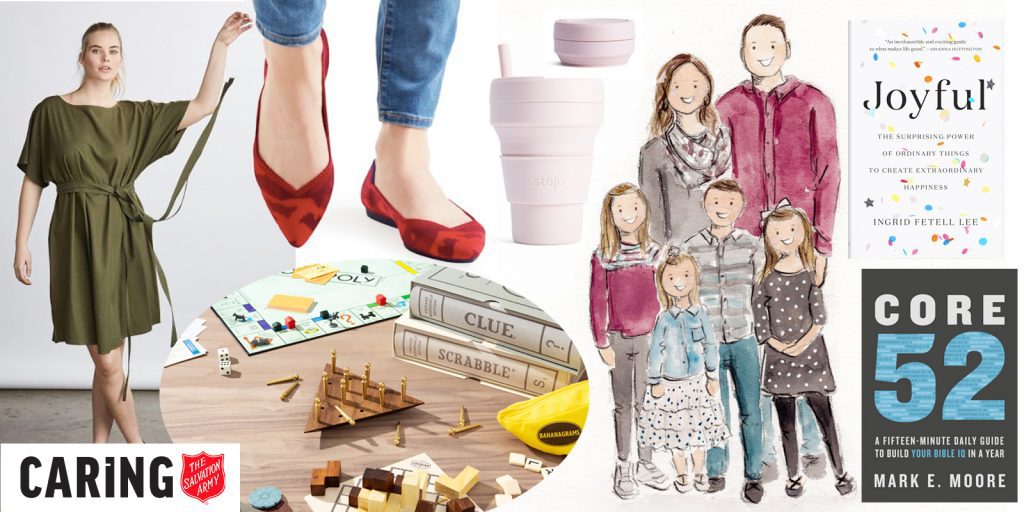 We're hosting a giveaway during our first two weeks with 11 chances for you to win big.
Visit caringmagazine.org/podcast and enter to win starting June 10 by subscribing to the show and leaving a review.
On June 24, we'll randomly draw 11 names to each win one of these incredible prizes plus Caring swag:
(3) A new pair of Rothy's flats—your choice! ($150 value each)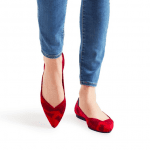 While sustainability grew in importance, it wasn't yet stylish—and style and comfort rarely coexisted. Until Rothy's, which offers women a stylish, comfortable, sustainable shoe to wear all day every day, no matter where your busy life takes you. A wardrobe staple that goes with anything, the shoes are lightweight yet durable and something you can feel good about wearing as they're made from post-consumer plastic water bottles. Plus, the shoes are machine-washable with quick-dry technology.
(2) $125 shop credit to the Art of Play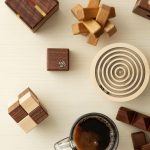 Art of Play travels the world in search of objects that dazzle the eyes and fascinate the mind—from luxurious playing cards to ingenious puzzles and stimulating amusements. Founded by twin brothers Dan Buck and Dave Buck, the pair offer remarkable products unlike anything else. Whatever you find will help you embrace a spirit of wonder to inspire joy and foster a community of playful sophistication.
$150 shop credit to Jamie + The Jones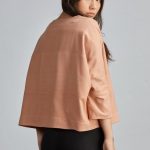 Friends Jamie Frazier and Hannah Jones met and studied fashion design in college and found a mutual love for slow process design and traditional, hand-worked textile techniques. With Jamie + The Jones, the pair strives to bring a fresh perspective to design with a new look into textiles, color and collaboration with an emphasis on modern silhouettes and quality craftsmanship. Their timeless garments will walk with you through life as clothing you look and feel great in.
A custom watercolor portrait of up to 6 people by Art and Photo by Carmen ($80 value)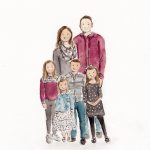 Kansas City-based wife and mom Carmen loves all things related to art. She created so many artistic gifts for others that she decided to offer customized gifts for others to give as well and launched an Etsy shop with custom watercolor portraits for families, friends, pets and homes.
$50 shop credit to Artifact Uprising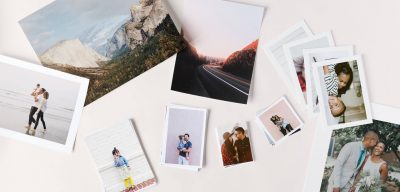 Artifact Uprising is out to create joy by helping you honor the meaningful in your life through printed photo gifts, books and more. With a focus on high quality and elevated design, the company hopes to make permanence of what matters most using recycled papers and reclaimed options throughout its product line—made with love in the USA.
A collapsible, reusable cup of your choice from stojo ($20 value)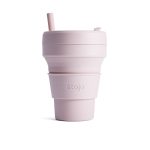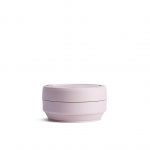 Three busy dads knew coffee fueled their lives, but realized the amount they drank added up to some 1,000 cups a year. As New Yorkers who seldom drive, the trio has to carry everything they need for the day—and a bulky travel mug isn't an option when you're battling morning rush hour on the subway or pushing a stroller around. The convenience of a disposable cup meant a lot of waste (Americans toss 58 billion disposable cups annually!). So, they developed the Stojo Cup—the world's first ultra-portable, leak-proof reusable cup.
A print, Kindle or audio copy (your choice!) of "Joyful: The Surprising Power of Ordinary Things to Create Extraordinary Happiness" by Ingrid Fetell Lee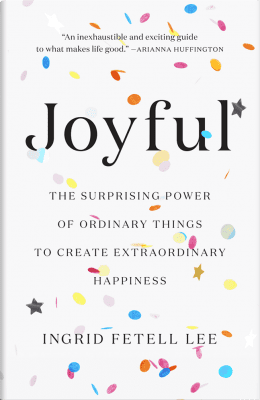 In this book, designer, TED star and Do Gooders Podcast guest Ingrid Fetell Lee presents groundbreaking research to explain how making small changes to your surroundings can create extraordinary happiness in your life. Drawing on insights from neuroscience and psychology, she explains why one setting makes us feel anxious or competitive, while another fosters acceptance and delight—and, most importantly, she reveals how we can harness the power of our surroundings to live fuller, healthier and truly joyful lives.
A print, Kindle or audio copy (your choice!) of "Core 52: A Fifteen-Minute Daily Guide to Build Your Bible IQ in a Year" by Mark Moore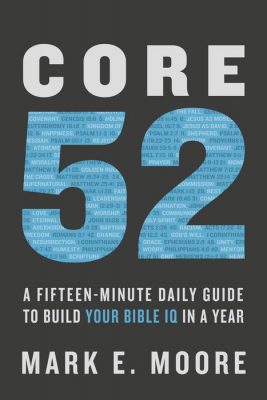 While there are lots of one-year Bible reading plans, few help you understand the words that you're reading. This Bible reading plan can dramatically increase your mastery of the Bible in one year. New Testament professor, pastor and Do Gooders Podcast guest Mark Moore coaches you through 52 of the Bible's most important verses. These are the "core" of the Bible. Each verse clears the path to master and manage dozens of other verses that run along the same principle path. At the end of this journey, you will move from curiosity about the Bible to competence in the Bible. It is the quickest onramp to understanding the whole of God's Word for your life. (Get a sneak peek of the first four chapters here.)
---
Read a Q&A with show host and Caring Editor Christin Thieme.