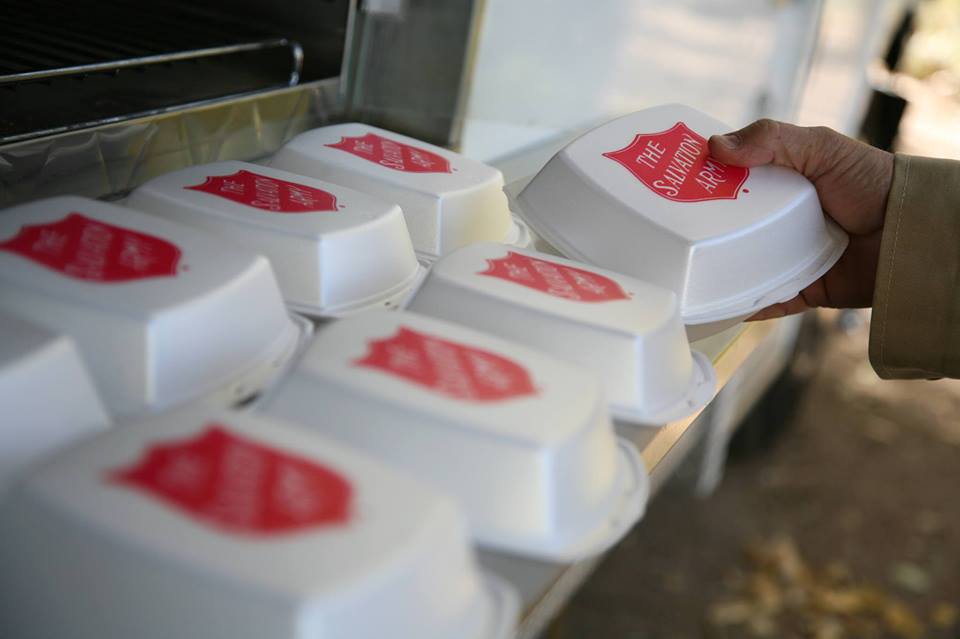 Army responds to deadly twin twisters in Nebraska
The Salvation Army's Emergency Disaster Services (EDS) teams responded in Northeast Nebraska Monday afternoon, after deadly twin twisters––about a mile apart––struck in Stanton, Cuming and Wayne Counties.
Currently, The Salvation Army has canteens from Lincoln and Norfolk, Neb., stationed in the affected areas. The teams are providing food, hydration and spiritual support to survivors and first responders with assistance from nearby Omaha, Neb., and Sioux City, Iowa.
Pilger, a 350-person farming town in Stanton County, Neb., suffered the brunt of the damage, according to Major James Pennington, Lincoln, Neb., Corps officer and incident commander in Pilger. The northern twister, confirmed as an EF4 tornado, struck the town before the two merged, according to the National Weather Service. The twisters claimed two lives and at least 19 people were taken to hospitals, according to The Associated Press.
"Pretty much half of the town is gone," Pennington said. "The emotions are just starting to set in. It's a mixture of grief and relief that most of them are alive."
Up to 75 percent of the buildings in Pilger were heavily damaged or destroyed, the AP reports. That included the grain co-op, bank, library, middle school, city offices and fire department.
Authorities said the first tornado touched down around 3:45 p.m. and downed several power lines before it leveled a farmhouse. The second tornado was spotted southwest of Pilger, according to the Stanton County Sheriff's Office. The town suffered a "direct hit" shortly thereafter that leveled several buildings.
Since the tornadoes struck yesterday, Pennington estimated his team of about 20 has served over 700 meals. Tyson Foods has also provided support, and will bring three more semi-trucks with food later tonight.
The Army has also helped several families reunite with their pets, Pennington said.
Relief efforts will continue in Pilger for as long as needed, according to Pennington. Mobile kitchens and canteen units are capable of serving over 1,500 meals per day.
"It's really early to be able to put together what the long-term needs will be," Pennington said, "but I'm sure The Salvation Army will be a part of it."
Monetary donations are the most critical need as supplies and personnel are mobilized.
To support relief and long-term recovery efforts, visit SalvationArmyUSA.org or call 1-800-SAL-ARMY (1-800-725-2769).

You can also text the word "STORM" to 80888 to make a $10 donation through your mobile phone; to confirm your gift, respond with the word "Yes.