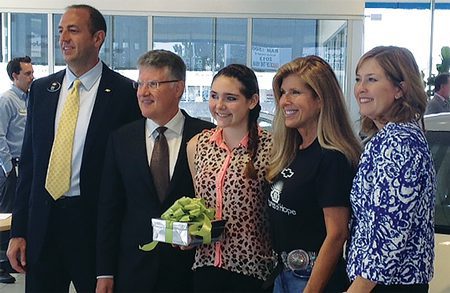 'Pictures of Hope' become reality
One family's course from homelessness to Crestmont
 By Jared Mckiernan
The Pemberton family couldn't catch a break.
Their house burned down. Their two foster children, who had become like part of the family, were adopted by another family. To boot, they were left homeless after Timothy, the head of the household, lost his job and landed in jail. This string of trials might have torn some families apart, but six years later, it all seems a distant memory for the Pembertons.
Cadets Timothy and Tanya Pemberton are currently completing officer training at the Crestmont College for Officer Training with their 16-year-old daughter, Brittnie, and 8-year-old son, Justin. In less than two years, they will become leaders for the same organization that helped their family through its darkest times.
"In 2007, I found myself a slave to alcoholism and out discrimination?
God has richly blessed my life and I am grateful and willing to go where he wants me and serve where the need is great.
Lord, help me to find where you are working and give me the wisdom to join you there.
Nick Pepperworth is vice president, mechanical administrator and project manager for Udelhoven Oilfield System Services in Anchorage, Alaska.