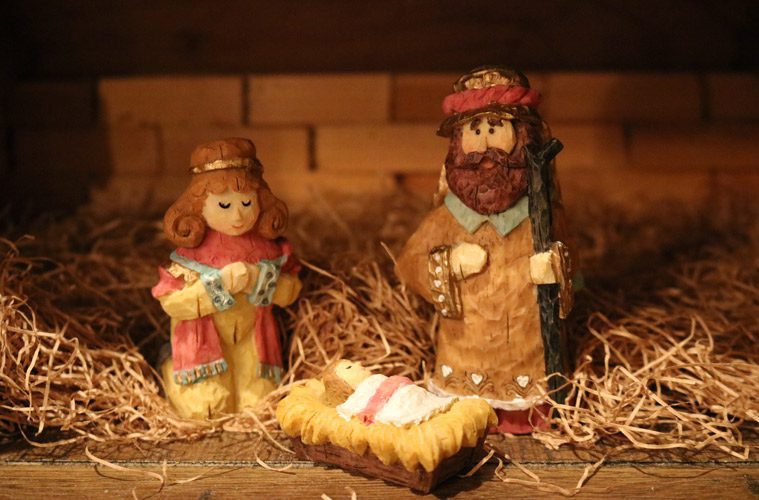 Perfect Christmas
Christmas is one of my favorite holidays. As a child, my dad reveled in the holiday celebrations and family traditions of the season. He came from a home filled with hurt, and I believe he wanted to create something new for our family. In many ways he did; he was a thoughtful gift-giver, and I have great memories of listening to Christmas music and watching him decorate our home.
As a girl, I wanted to do more than watch my dad do the decorating. I wanted to participate: to help hang ornaments and unpack the treasures, to choose where the wreaths or candles should be placed. I wanted to work alongside my father and prepare our home for the season.
My dad couldn't relinquish that control. He needed everything to be perfect, and he painstakingly spent hours arranging things in a way that seemed so to him. Every year, it was beautiful. And every year, I sat on the sidelines wishing I could play a part.
Fast forward to today; I struggle with wanting everything to be perfect myself. And each year, my littles want to help choose where things should go and participate in decorating. And so each year, I mindfully work to give them more and more opportunities to create our Christmas environment.
This morning, I came downstairs to find Daniel had spread out the holiday blankets on the couch, because "I wanted them to look so nice for Christmas."
I'd rather have them folded neatly and tossed over the back of the couch, but that preference isn't as important as giving Daniel a chance to choose.
I believe this is exactly how our Heavenly Father operates with me. I may have imperfect ideas and attempts as I live my life, but he lovingly allows me to bring my best and to try new things. He smiles approvingly at me as I participate in kingdom building, and his presence and peace cover me when I stumble.
I'm so thankful that the great love of the father covered and covers the life of my father, my own wandering heart, and fledgling life and heart of Daniel.
---
Do Good: