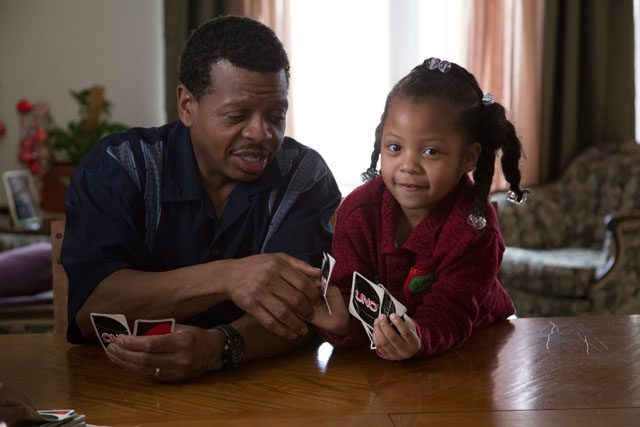 Pathway Forward counters recidivism
The Salvation Army Chicago helps ex-inmates secure housing and employment
By Jacqueline Rachev – 
A loving wife, three happy, healthy children, a stable job––that's life in 2014 for Michael Hill.
Yet in 2004, he stood outside the doorway of The Salvation Army Freedom Center in Chicago's West Loop, recently released from an eight-year sentence in federal prison. No education, no job prospects, his options bleak.
"When people get out, they have in their mind 'what am I going to do now? Nobody is going to hire me,'" Hill said. "It's a real challenge."
Hill entered the Army's Pathway Forward program, which provides transitional housing and services for ex-offenders referred by the Federal Bureau of Prisons under contract with the U.S. Department of Justice. There, he'd earn a GED, a job––a life. Now a graduate of the program, Hill visits the Cook County Jail for a weekly Bible study with the inmates.
"Michael Hill is an amazing person," said the Rev. Leonard Harris, who works closely with ex-inmates in Pathway Forward. "When he testifies about how far down he had gone and how far down God had to reach and bring him up…it encourages a lot of other people. They say 'hey, I guess there's hope for me.'"
Hill is just one of over 20,000 to complete Pathway Forward since its 1975 inception. Its combination of residential, social and vocational programming can assist up to 210 men and women at once.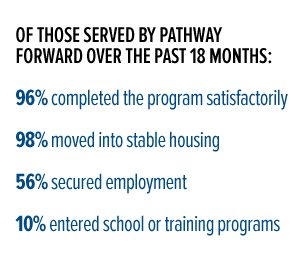 In 2013, it cost the State of Illinois $38,000 per incarcerated individual. Moreover, the National Institute of Justice estimates a 75 percent recidivism rate within five years of release among U.S. inmates. By directing clients toward education, employment and housing, Pathway Forward works to reduce recidivism and save taxpayer money.
"We have a wide battery of programs to assist the residents," Harris said. "We try to see what services are best for them and they and the staff come up with a personal plan that they can follow. We work to strengthen them in areas that need to be strengthened in so they can make a successful transition back to their communities."
Those who did not graduate high school enroll in a community GED program. Clients can also register for community college, universities or trade and technical schools to prepare for employment.
"Chaplain Harris and the rest of staff really held me accountable in getting my GED and looking for a job," Hill said. "And if you wanted to go to college, they encouraged that as well."
Case managers expect residents to be employed, seeking employment or enrolled in a training program, and the Transitional Jobs program offers assistance in the process. Through job-readiness classes, clients obtain proper identification and work attire, build resumes, and learn interview skills and proper workplace behaviors. Participants meet regularly with vocational counselors and attend quarterly career advancement workshops.
Available work programs provide specialized training in food service, maintenance or clerical professions, or work opportunities with several community partners and The Salvation Army subsidizes the client's wages for up to eight weeks.
"The Salvation Army has a great program," Hill said. "It helped me get out from behind 'the walls.' It made me the man I am today. I'm a better father and a community leader because of the Army."