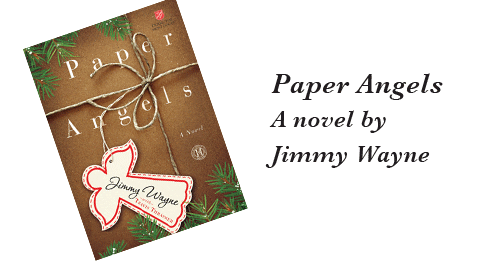 Paper Angels: A novel by Jimmy Wayne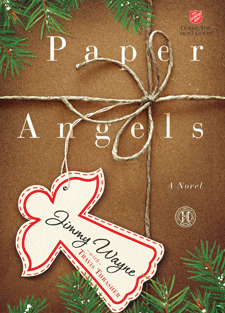 Country singer Jimmy Wayne's hit single "Paper Angels"—a musical account of his turbulent childhood and his life-changing experience through The Salvation Army's Angel Giving Tree program—was a hit in 2010. This November, Wayne released a book by the same name.
Paper Angels, out Nov. 1, is a story based on his hit song about an unlikely boy showing a disillusioned businessman the true meaning of Christmas.
"Jimmy Wayne has used his God-given talent for songwriting to craft Paper Angels, an inspired and beautifully written timeless story that will bless you and encourage you to make a difference," said Ron Hall, New York Times bestselling author. "Like other classic tales of Christmas, this one should be read year after year as a reminder why we celebrate and give."
Wayne co-wrote this novella with fiction author Travis Thrasher. The story reminds us how simple acts of kindness can forever change the lives of others—the same way Wayne's life was forever changed by the kindness of his own "Paper Angel."
The story first introduces us to Thomas Brandt, a 15-year-old boy trying to cope with years of verbal abuse from an alcoholic father. On Christmas day, Brandt's mother packs him and his sister into the car so they can leave their abusive father behind. Penniless and struggling, his mother copes with this turmoil through her faith, yet Brandt feels abandoned by God in a time of need.
Simultaneously, Kevin Morrell, a 43-year-old husband and father, is also struggling to retain hope after his successful business crumbled. While Christmas shopping, Morrell is humbled when he comes across the Army's Angel Giving Tree. His wife insists that he take an ornament; he does and the name on the ornament is Thomas Brandt.
Find the book on Amazon and adopt your own angel today through The Salvation Army's Angel Giving Tree; visit jcp.com/angel to get started.