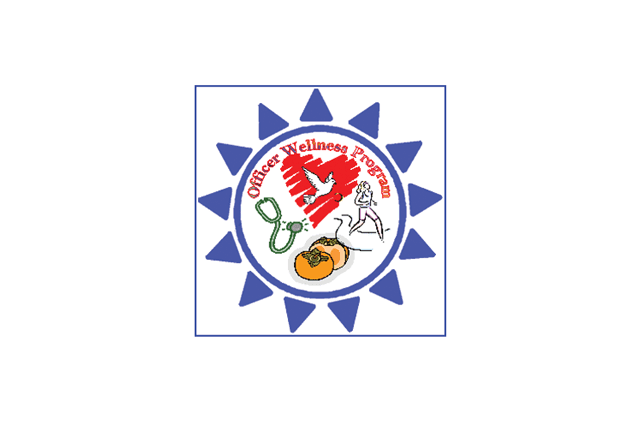 Officer Wellness Program expands
Territory's health incentive initiative now includes retired officers.
By Karen Gleason –
The Salvation Army is passionate about health—spiritual health, of course, but also physical health. Fit soldiers can effectively serve God and minister to others for many years, including into retirement, when their experience and wisdom can be important assets.
As of Jan. 1, the Western Territory opened its Officer Wellness Program (OWP) to retired officers. While the program is voluntary, it offers incentives for participation.
"The program was created to offer help and support to officers who want to maintain or improve their health," said Dawn C. Smith, B.Sc., RN, who works at Western Territorial Headquarters in Officer Health Services. "In conjunction with their MD, they create a plan for healthy eating and fitness. We follow up with them on a regular basis to monitor their progress."
Smith said that officers can be reimbursed up to $650 each year enrolled in the program. They can join a gym, Weight Watchers, buy running or walking shoes, and Fitbits.
"Basically, the costs incurred in their fitness efforts can be reimbursed to them," she said. "It's a great deal."
The program aim is stated on its website: "The long-term goal is not only to have officers who are more healthy, fit and energetic, but also to reduce the Army's health care costs."
It's easy to join the program. To begin, an officer must get a complete physical, with follow-ups at six and 12 months. The forms needed are on the website, along with other information.
"Over the past few years I have seen an increasing number of people enroll and more who make an effort to continue in the program," Smith said. "Currently we have  266 active officers enrolled. Some of these people have been in the program since it started in 2005."
Western Territorial Retired Officers' Services Director Major Leslie Peacock is a retired officer herself. A few years ago, she earned a master's degree in gerontology; today she brings that knowledge to her position.
"I have been an advocate of a wellness program for the retired officers since I took over this position in January 2010," Peacock said. "When officers retire, they have more time to work on a healthier lifestyle."
The territory hopes to witness results among retired officers similar to those achieved by active officers, like Captain Mark Davey, who shared his story on the website.
"I made losing weight a part of my walk toward holiness, since I believe stewardship is part of holiness," Davey wrote. "I am now 85 pounds lighter than I was a year ago.
"I thank and praise God each day that he has given me strength to have self-control. I get stopped on the street or in the store by people asking me what I did. It's a dream come true. I can be an example, I can lead and inspire others, and I can help my children grow up happy and healthy. Praise the Lord for all that he is and for equipping us with what we need."
Davey's tips for success are also listed on the site.
Others expressed thanks for the program, including  Golden State divisional leader Lt. Colonel Cindy Foley.
"The OWP both encouraged and supported [my] goals… I can't imagine where I would be without [it]."
Major Rick Peacock, Corps Officer and Executive Director at the Ray and Joan Kroc Center in San Diego (Calif.) is in his 12th year with the OWP.
"I found that everything in my life was better after I lost the initial 55 pounds," he said. "As I head into my sixties, I feel that the OWP is more important than ever."
Adults face additional challenges as they age, including an increased susceptibility to falls, along with dietary issues that can lead to diabetes and high blood pressure and cholesterol.
"Several of our retired officers have fallen and broken bones or been severely hurt because of a fall," Peacock said.
After a fall, she said, they are often referred to physical therapy to regain strength and mobility—to get their lives back to normal. She noted that enrollment or participation in some form of physical exercise can help restore or prevent some of these issues.
The greatest potential lies in the prevention of health problems. Many communities conduct free balance and senior exercise classes through senior centers or hospitals.
While some people seem resigned to the increasing health problems that come with age, Peacock emphasizes it doesn't have to be that way. For both the individual and the The Salvation Army, the monetary cost of a regular fitness program is far less—and much less stressful—than that of hospitalizations, medical procedures like joint replacements and prescription drugs.
"Doing some simple things can be really helpful, such as just walking the mall or a person's neighborhood," she said. "It doesn't have to cost a lot to do something that can be extremely helpful."
Visit uswofficerwellness.org for more information.