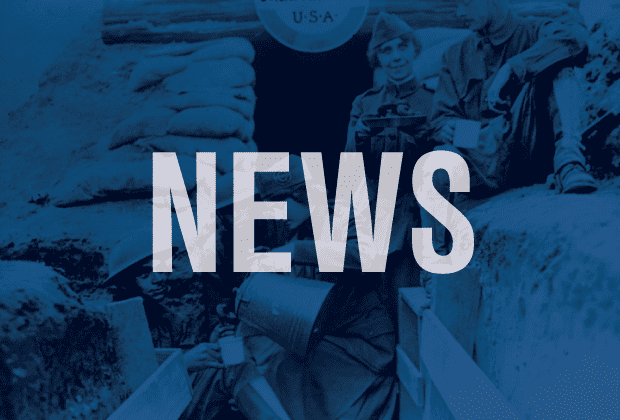 Homelessness hits record high in New York City
Over 60,000 people face homelessness in the nation's largest city.
By Robert Mitchell – 
Nilamon Santos and her family found themselves homeless last year after the owner of their Bronx, N.Y., apartment sold the building and Santos lost her job.
Finding another place to live proved difficult due to a lack of affordable housing in the city, so Santos moved her family into a temporary shelter at The Salvation Army's Briarwood Family Residence in Jamaica, Queens.
"These things are unfortunate," Santos said. "But anybody could end up in this predicament—and a lot of us do."
In New York City, homelessness has reached its highest levels since the Great Depression. Last November, the Coalition for the Homeless reported that 60,532 people—an all-time high, including 25,640 children—were sleeping in New York City shelters each night. The city's homeless population is 64 percent higher than a decade ago, according to the coalition.
In the metro New York area, The Salvation Army operates five shelters, including Briarwood, Kingsboro Men's Shelter in Brooklyn, Springfield Family Residence in Springfield, Franklin Women's Triage and Referral Shelter in the Bronx, and Northport Veterans Residence in East Northport.
Karen Cotugno, program director at the Franklin Women's Shelter, said she has worked with the city's homeless for 21 years. Last summer, something caught her attention.
"The normal trend is that, as the weather gets nicer, the census drops," she said. "Last year, [the numbers] went in the opposite direction."
Cotugno said she remembered a night in July 2014 when she expected a low census and empty beds.
"We were capped at 200 and we had 23 people waiting in the lobby for beds," she said. "And ever since July, every night we've generally been capped or between 190 to 200. It's definitely on the rise."
Cotugno said that, as a stopgap measure, the city has even used hotels to house the homeless.
Homeless advocates and Salvation Army officials say many factors are behind the increased homelessness, including a lack of affordable housing. Last year, City Comptroller Scott Stringer issued a report noting that from 2000 to 2012, median rents rose 75 percent. For the rest of the nation, that number rose only 44 percent.
"I think the largest number of people that become homeless do so because of a lack of affordable housing in New York," said Joe Phillips, director of program enhancement and emergency social services for the Salvation Army's Greater New York Division. "They just can't afford to live here anymore."
Michelle Robinson, the program coordinator at Briarwood, said mental health issues also play a huge role in homelessness.
"The adults who are in here with their children often suffer from various mental health barriers," she said. "It's difficult for the adults who suffer from mental health issues to secure employment. If they have children, that's just another barrier that keeps them from being permanently housed."
Robinson said her goal is to secure permanent housing for clients regardless of their circumstances, but that is difficult.
"We work directly with the New York City Department of Homeless Services in providing day-to-day services and referrals and just helping the needs of families suffering from homelessness," Robinson said.
At Briarwood, which can accommodate 401 people, clients live in small studio apartments. The shelter offers an emergency food pantry, playground, multi-purpose room, two libraries, medical facilities, and a childcare area so that adult clients can work.
Bob Reel, director of The Salvation Army's adult family shelters in the city, said Superstorm Sandy brought in many clients who couldn't secure new housing after the storm.
Another complicating factor is that a rental assistance program started by the city had to be discontinued last year when the state cut funding. The result was that many people returned to shelters.
"We're always full," Reel said. "We don't have any extra space. I don't think we've dropped below capacity in over a year."
Under New York City's "right to shelter law," anyone who shows up must be housed, and that ruling has also fueled the influx of clients, Reel said.
"We really don't have a say in who we get and when we get them," Reel says. "They go through the city system. All we can do from a Salvation Army standpoint is make it a little bit more humane."
For example, Reel said The Salvation Army used to employ security guards, but now uses house managers.
"It's a little bit more home-friendly to families and kids," he says. "We can soften it up with The Salvation Army's core values and treating people with consideration and respect."
That also includes inviting clients to attend church at The Salvation Army.
"What we've done is try to connect with the corps," Reel said. "And we have the corps in those areas pick people up for church. We also have kids' activities and Bible studies."
Phillips said The Salvation Army offers an "after-care program." When someone leaves a shelter, they have the option of having a chaplain visit.
"Prevention is really the key to help someone stay out of the system to begin with," Phillips said. "Our chaplains visit people who move into permanent housing and try to get them integrated into the community a little easier. We're doing our little bit in helping them hold onto their homes because, if they do, they will be more involved in their communities."
Santos said she would like to get back to her community soon, but while she has been at Briarwood she has never experienced the "stigma of a homeless shelter."
"They stick to the mission of The Salvation Army here," she said. "They treat you like a person. I was never made to feel lower than anyone else or looked at funny in any way. I've never felt that. They treat you with dignity and respect. They meet you where you are."