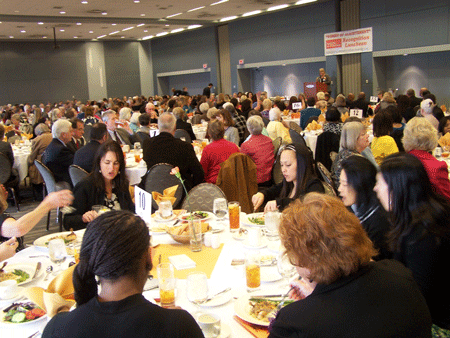 'Nothing out of the ordinary'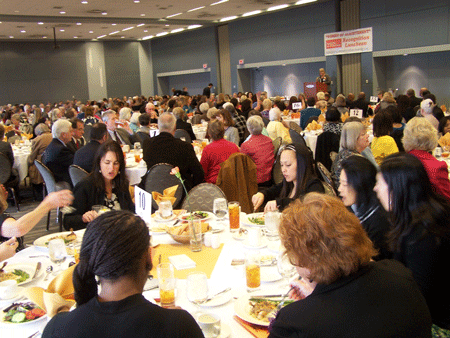 Officer receives YWCA award for her 11 years of service.
Four hundred thirty guests gathered in April for the presentation of the Bremerton (Wash.) YWCA's prestigious "Women of Achievement" award to Major Marcia Baker, Bremerton corps officer with her husband, James.
"I am just doing what I have always done, nothing out of the ordinary," Baker said.
However, the guests—including Congressman Norm Dicks and Bremerton Mayor Patty Lent—disagreed; they find her service extraordinary. As she walked toward the podium, she received a standing ovation.
"I thank God and The Salvation Army for giving me the opportunity to serve here," she said.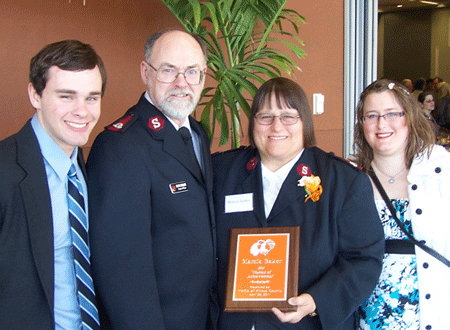 For the past 11 years, Baker has spent hours overseeing the corps' bookkeeping, personnel and program activities. At Christmas she makes sure toys are collected, food baskets are prepared and all kettle money is counted and banked. Since 2001, she has sent more than 700 kids to summer camp.
In January, the Bakers opened "Sally's Camp," a shelter for homeless families that features tents set up inside a building. They are set to launch a $3 million capital campaign to fund a remodel of the Bremerton Corps buildings so showers and a laundry room can be added.
Baker was one of 16 women honored in this annual ceremony. Her husband and children, plus four advisory board members, accompanied her. Major Lisa Dickinson, Northwest divisional community care ministries secretary, represented divisional headquarters.