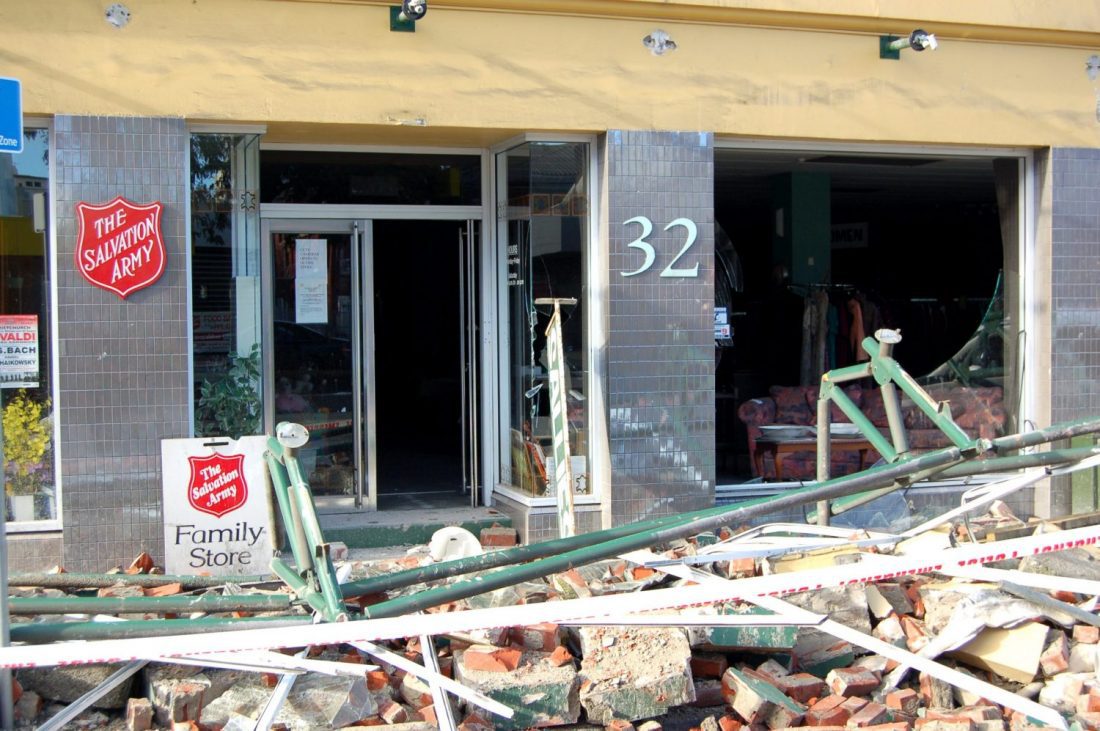 New Zealand quake response focuses on food and psychosocial support
From an International News Release
The Salvation Army in New Zealand is focusing on providing food and psychosocial support to people affected by the earthquake that devastated the Canterbury region on Feb. 22. Local Salvation Army staff and officers (ministers) have been joined by others from around the country.
Reinforcement personnel are boosting the psychosocial team that was already established as part of the ongoing recovery work from the September 2010 earthquake. The Salvation Army has been asked to provide up to 40 staff to accompany assessment teams (one Salvationist per team) that will travel through affected areas and assess social and welfare needs.
The Salvation Army's earthquake response team is working out of a temporary location at Sydenham Corps (church) because its buildings in Christchurch sustained significant damage. Salvation Army IT staff have arrived on site, traveling overnight from Wellington, and are setting up computer and phone networks.
Salvation Army church members in Christchurch are taking part in the feeding program. Emergency services coordinator Major Rex Cross says: "The Salvation Army was up and running almost instantly. We are thrilled with the local response." Team members at Cowles Stadium were about to start serving breakfast when engineers told them the building might be unsafe. They simply moved outside and served breakfast there.
Reports suggest that the situation in Christchurch remains chaotic. There are also concerns that needs in outer Christchurch suburbs are not well understood.
An international track meet is scheduled on Feb. 26 to raise funds for the earthquake response. The event—held in place of a meet that should have taken place in Christchurch—will take place at Wellington's Newtown Park.
"Track Meet 4 Christchurch" is organized by the athletes themselves and is to be run in association with the New Zealand Olympic Committee. Spectator entry to the track meet is free, but The Salvation Army will collect donations for the Christchurch relief effort.